Night or Day Time?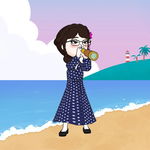 Normally, in a typical working situation, that would be day time. Usually, in a 9 to 5 scenario of a typical working schedule. As day is for work and night is for rest. Although it should be like this, there are shifts that are done in the night time. Some workers can handle it but some just can't, leaving their health to get compromised.
---
Night time; is the time where I can work efficiently. Though it's not like that from the start, it's more like a body clock that I get used to when I was working in a day and doing some side hustles back then. When you are aiming to achieve something that you only have a chance to do it a short span of time, you would definitely need to double time from hustling up.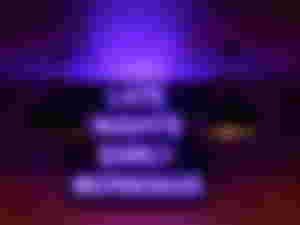 Image by Nick Fewings on Unsplash.
---
I have to work at day time and will write blogs at night time, then do some interactions online. My day job doesn't require that much thinking as I had a list of tasks that I was doing on a daily routine. Night time is where I do all the thinking stuff since I was doing blogs. Perhaps, my mind got used to be active at night time since then but it wasn't really like that when I was a teenager. I kind of missing those days where I can sleep most of the time in the day and will fall asleep much earlier at night.
Yet, right now, I can't do that anymore. It made me think sometimes that maybe I already used up all of my sleeping hours back then that there isn't much hours for sleep that is left to me now. When I had enough savings, I quit the job and went back home to enroll myself in College. I thought I can have a lot of time to explore the crypto-verse and the blogging world more since I can already control my time. I was wrong with this. Absolutely, wrong.
It was still the body clock which I have got used to that is dominant right now. I was more energetic in the day if I can't have enough sleep at night. I will be full of lethargy in the day when I have enough sleep at night. It is kind of weird but if I don't follow the pattern, I can't do things properly and I will be always useless at day time.
It has been a week since I followed my sleeping pattern. I often sleep between 3 am to 4 am. The results is astonishing and it really works for me. I got to enjoy working at night as much as I'm doing in the day. Though my eating patterns will also adjust with this, but not really that much adjustments since I often eat late. I can't feel the hunger in the usual time and I can't eat properly if I insist on eating at the usual time.
I guess irregularities that are happening to my body is due to this body clock. I'm still on the watch for its effects since I don't want to put my health at risk despite the hustles that I have to do to reach every goals that I have set. Aside from that quote that says "Health is wealth," I don't want to die early also though I'm ready for it anytime. It's kind of a morbid thought of mine but it's actually true.
I have more research to do on how to maintain my body healthy despite of this unhealthy sleeping patterns. More self-discipline is required and more managing of time. As much as I can, I don't want to push myself to the limits to avoid stress. I don't want to experience hairloss since hairfall are often present mostly everyday. I don't want to loss more hair in this thin hair that I have.
---
Are you also a night owl? How about you?
Thanks for reading! Let's see each other in Hive. Here's my profile.

Lead Images were edited from Canva

Images are mine unless specified

You can also find me at;