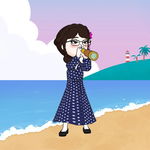 My goal to publish every day has been ruined by an emergency. Just 5 more days to go and I'm going to make it. Then in just one text message, I have become a messenger for half a day until the night. I'm thinking of banging my head on the wall from the stress that I got from it. But Nah, just facepalm...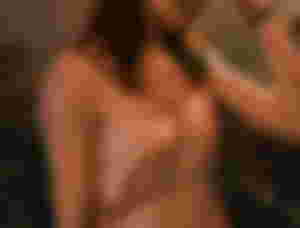 Well, here's what happened...
At 1:04 pm yesterday, I received a message from my Aunt in Singapore saying that his brother which is living in the next barangay from us, has received a call from a relative that is living in another city which is near to where my Grandfather is living. They said that my Grandfather was admitted to a facility wherein non-Covid patients are referred. He had difficulty breathing that's why his neighbors helped him and call an ambulance.
The neighbors notified the distant relative of ours. Well, let's call her Midwife C, so we will not be confused later. So Midwife C called her nephew which is living at the same barangay as ours but it's still far away from us, and he didn't have any mobile number of any of my family members. Midwife C's nephew called my Aunt's brother, my Uncle, but since he doesn't have any mobile number of us also, he sent a message to my Aunt in Singapore to message me the news.
That's how people mind their own business in the countryside. They don't even share their contact numbers.
When the news came to me, I can feel the adrenaline rush coursing through my veins. Well, it's a matter of life and death. Not just an adrenaline rush, my blood is boiling with anger, too. They told me that my grandfather's second wife was useless. She wouldn't even go with the rescue team to watch over my grandfather at the facility. After pissing at her skirts, acting nervous, she went home as if nothing happened. Having no other relative to watch over him there, they called our distant relative, Midwife C, to attend to him temporarily. The problem was Midwife C is a senior citizen already and she isn't allowed to get into the facility.
I called my brother when I knew this to inform my mother about the news and the urgency of her going there. However, I did forget one thing. I have sent them money last Friday to buy fertilizers and groceries. Of course, she was still out there at the market busy shopping. I called them from time to time to check if my mother has arrived but she hadn't. It was 4:30 in the afternoon when she arrived, hungry and exhausted. We just decided not to make her go and set it on tomorrow morning. I notified Midwife C of that since we have no other choice, then it's settled.
At 7:20 pm, I received (2) missed calls from Midwife C's nephew. Since I'm still on duty at that time, I can't return his calls. It was 8:30 pm when I got off from work and called back. He said that we needed to let my mother go over there if she can make it at night. He also said that the rescuers are having a hard time dealing with my Grandpa. They said that my Grandpa pissed at his pants and he is smelling bad. His wife didn't even bring him some spare clothes and blankets, not even food. She just left without saying a thing and chill at their home like there's no emergency.
My heart aches after hearing this. My Gramps is a good guy and a caring father. He doesn't deserve all that treatment from his useless wife. I called my mother to standby because I'll find a way to look for a service vehicle to transport her to where my Gramps is. I called my Uncle since he owned a tricycle and he is only been the one who often accompanies us every time we want to convince Gramps to come home with us in the countryside.
Those attempts have no luck, though. Always have been denied by him, but then look at him now. His beloved wife whom he can't bear to part with can't even bear to be with him when he's on the verge of dying. There's no use blaming him at that moment, though. What I need was a service vehicle to send my Mum over there to attend to his needs. Unfortunately, my Uncle wasn't available at the moment. He was on duty last night of being a CAFGU (Citizen Armed Force Geographical Unit) of their Barangay.
He advised me to call for help from our Barangay Captain. Luckily, I am on the Group Chat of our batchmates in elementary on Facebook Messenger and they were all close to the Barangay Captain's home. I asked them for the Captain's mobile number, so I can make a call and plead for help. One of my batchmates is his relative, so I have it in a minute. There was a problem again at that moment. The mobile number was out of the coverage area and can't be contacted. My batchmates lend some help and contacted the Captain's daughter online. Well, she said that the Captain was already snoring, totally useless. My batchmates offered a ride to the Bus Terminal for free since this is an emergency. A problem again was, it was already 10 pm. They weren't sure if there would be a Bus to pass by since it's late at night.
I have been out of choices that time. There was no other way since the Barangay Captain was useless. We just called it off and settled it surely on tomorrow morning. I just thanked my batchmates who lend some help. I notified Midwife C about the situation since there was no other way, we just plead with the DRRMO rescuers that has been assigned at the facility to watch over my Gramps for a night. I just prayed that he could hold on for a little longer over there.
That night has been a sleepless night for me. I have been wondering if my Gramps is okay and my mother's reaction, maybe she was also panicking over there. The morning came and my mother set off early. I thought that would lessen our stress but, little did I know, that it would be just the beginning.
---
I'll write the next part tomorrow in my next article. My thumb is numb already from typing. I'm sorry guys, but I got to end this for us. By the way, thanks for reading!
From your Broke Farm Girl,