Deliveries and Mother's Day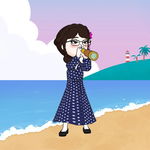 After a bunch of budol finds the last 5.5 Sales of May 5, what comes next is the deliveries. There comes the exciting part of tracking your parcels and waiting for the courier to knock at your doorstep. I used my best friend's name and address at Bacolod as the receiver since I know that I can't make it until the delivery date. I have his consent, so it's fine. This morning, he messaged to ask if I have a parcel that is about to be delivered today. I haven't checked since I didn't expect that it would be delivered that fast.
I checked it, and yeah, I have two parcels for today. He received it and put it in my room since he has the keys. Then, he was showing off the leather gloves that he also ordered online. He is fond of playing with his skateboard, bicycle, and a motorcycle so he would be needing them. I even joked with him that he can go anywhere now that his hands can't be hurt anymore.
We were joking with each other as usual because that's what we are. Then, I just told him to greet his mother with a "Happy Mother's Day" for me since I can't talk to her directly. He happily agreed and greet me also with a different style which says, "Happy Mamas Day, bwoii." I'm honored and glad that he acknowledged my motherhood but I still find it hilarious that he still calls me boy. I can't blame him since he is used to my short hair since high school I look like a tomboy and some really had thought of me as one.
Anyway, my Gcash Mastercard has been delivered yesterday. I just forgot to share an update. I had a wide smile on my face as I finally received it. Last time, I also ordered one before but I missed the chance to receive it. They don't allow it to be not claimed personally and I don't know about it. I thought that it could be just left in the guardhouse since it is already been paid before being delivered.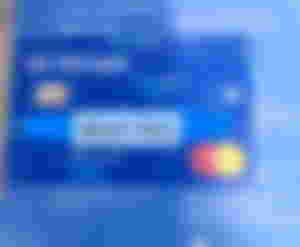 What's important is that I have it now. I don't have to worry about how to cash out my money on Gcash anymore. If I don't have that, it would be difficult since I have to look for a branch that is offering cash-outs. Aside from Gcash Mastercard, I also another parcel yesterday.
I received these earphones that I bought in Lazada Mall.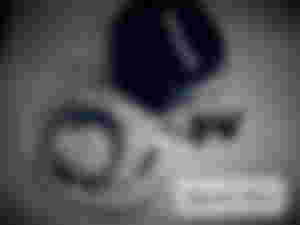 I'm so happy to receive it and much happier as I opened the parcel. It has a small black pouch, a pair of extra rubbers for the earphones, and a cover at the plug-in part of the chord. As for its quality, it's surely good. It minimizes the background noises and the sounds if I listen to music are clear and of higher quality, too. My previous earphones got already broken that the left side doesn't emit a sound anymore. Since I can't live without music and I'm not used to having one, I have to buy one. Good thing that the delivery time was fast.
Lastly, since today is Mother's Day, a lot of people are greeting Madam and sending her gifts, one of the gifts that she received today is flowers.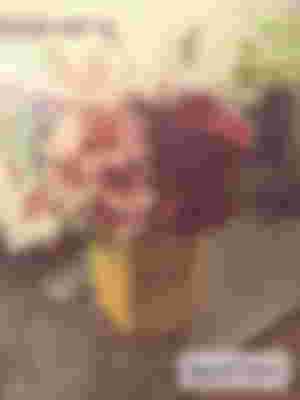 While she is happy with it, we are half-heartedly glad about it. If you can see that leafy water plant on the right side, we would have to insert these flowers there. Last week, she received flowers too and the water plants just got recovered from suffocation. Now, she has another bouquet again. Good thing, it's not that many like the previous one, or else her water plants would completely die.
---
To all mothers out there, Happy Mother's Day to us! And also to the Aunts who have been more like a mother to the nieces and nephews but don't have their children, Happy Mother's Day to all of you, too. Anyway, I still have a lot of parcels that are about to be delivered. I just don't when exactly but I know that my best friend would frown at me again and complain because he can't go wherever he wants anytime because of the expected deliveries.
I feel sorry for him for having a devil-like friend like me. Teehee! By the way, thanks for reading! Lead Images edited from Canva

You can also find me at;