Another Almost Midnight Shopping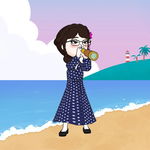 Madam's grandson, who eventually became our friend and our partner in crimes here, happens to invite us for an almost midnight shopping secretly. It's a not-so-secret actually since everybody knew it except for Madam. He would be receiving a lecture until morning and punishment if he got caught. He was afraid of going out alone also especially since it was nighttime, so we don't really have a choice but to accompany him.
The sale on that membership store is still going on, so he brought those shorts that he bought last week. Just in case he could see some new designs, then he would change them. When we were there, we split up and went to the respective shelves where the things we wanted to buy were displayed. I bought two shirts last week, so I'm thinking of two pairs of shorts or leggings that can pair up with the shirts.
And this was what I have found.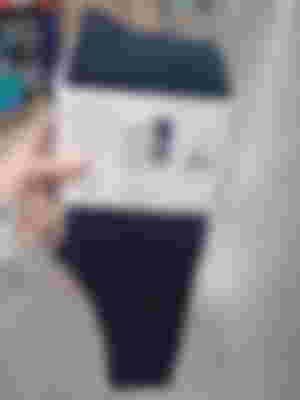 I bought that set consisting of three leggings for Php 799. I was surprised to know that even if it was in the sale, the price was still that high. Children's clothes are much more costly than adults' clothes these days. I don't know why about that but if you knew why, you can give me a hint.
We asked our other companion if there is something that she would like to buy, but all she could think of was liquor. We headed to the drinks and beverages section. We stood there for a few minutes staring at the prices of each brand and flavor. Since it is a membership store, we can't buy those there in pieces but a set or a dozen.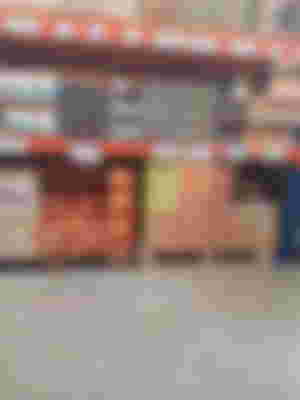 We were discussing if we would buy San Mig Light beer or Suntory. We even calculate how much each of us would contribute if we buy a dozen that time. In the end, we decided that we would buy it next week when Madam would go to Baguio for their three days and two nights' business trip. We would happily enjoy liquor to our heart's content if we are the only ones who are left at the house during that period.
This saying is right this time, "If the cat is away, the mouse would play."
Why not, right? No one will be angry at us, reprimand us, and lecture us if we will get caught, so why not? We are that disobedient and mischievous when no one is looking. Peace, yo. It would be a temporary taste of freedom and happiness by tasting those prohibited drinks.
Back to where we were after that, we went to Puregold after we paid for what I bought. The other girl who was our other accomplish bought things for sanitation, chocolate, and junk foods. While me, I went to buy a hairbrush because my hair comb can't handle my hair anymore which is always flying away pointing its ends into the sky.
Then we remember the liquors, just wondering if we could buy those there for a much cheaper price. The other girl started talking about her knowledge of mixing liquors since she tried to be a bartender in the past. Madam's grandson got delighted with the thought of it and asked her to tell him the ingredients, then so he could buy it there.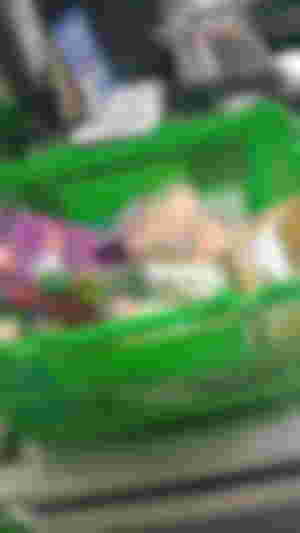 I forgot the procedures for mixing those drinks, but she asked to buy Emperador, G.S.M. Blue, Coke, Gummy Worms, Lollipop, and there's a free bottle of Lime over there with the Emperador. Even I got also excited hearing that kind of mixture. I can't even barely wait for another night to get the perfect timing to drink that. After that, we paid and went to Jollibee to eat since we are starving already and it was about 9 pm at that time. It was the only fast food near the grocery store, so no other choice since we are already starving from thinking about the taste of those liquors.
It's getting late outside and we can't catch a ride on a tricycle if we stay outside more since the Grab Taxi keeps on canceling our bookings. We are also getting more afraid of the possibility that Madam would wake up and look for one of us because sometimes she does that if she has something to ask for from us. We walked for a few minutes to the terminal and rode home on the tricycle that was first in line.
When we arrived home, we calculate all our expenses and how much we should contribute to pay. We each have bought bigger bills at that time, so the other things that we bought were paid for by the ones who have smaller bills and a lot of coins. He paid for the liquors, the ingredients, and the Jollibee meals. I paid for what I bought and our tricycle fares. While the other girl also contributes with the tricycle fares and paid for what she had bought.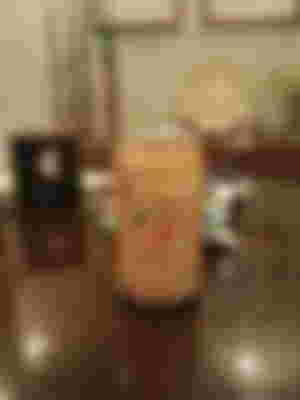 After that Math session wherein we computed the contributions, we felt drained and tired from all that night's walking and shopping, so we refreshed ourselves with this drink that we bought. It's a flavored beer actually with only 3% alcohol. It can't have any effects on us, so we can continue our duties tomorrow.
---
Though the fear of being caught was there, it turns out to be fun in the end. At least, we have enjoyed the freedom and had fun for a short while. We got to have to find a way next time to do it again without being caught. We got to unleash our hidden Ninja moves again if ever there is a sale next time. I don't really know why prohibited things are giving us a fun feeling while doing it.
From these encounters, I just remember the lyrics from the song "Counting Stars" of One Republic saying,
"I feel something so right
Doing the wrong thing
And I feel something so wrong
Doing the right thing
I couldn't lie, couldn't lie, couldn't lie
Everything that kills me makes me feel alive".
Why, though? I don't really know. Just gonna drop it here. Anyway, thanks for reading! By the way, thanks to @Khairro for renewing the sponsorship.

Lead Images edited from Canva

You can also find me at;