Protect yourself from heat stroke!!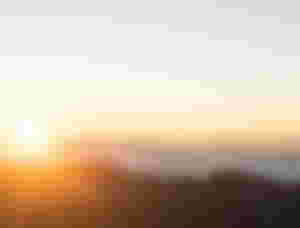 We all know that the heat is intensifying and temperature is rising towards the sky. Today the temperature in my city has risen to 45°. The month of June is yet to come. Then how far will the temperature go? Guys, believe me this time the heat will break the last year's record. And People are suffering from heatstroke this summer. A heatstroke is a fever caused by heat. According to RSPCA, heatstroke is a state of hyperthermia in which heat injury our tissues. A high temperature is the main sign of heatstroke. We should not take heatstroke too lightly because as one stroke of it can seriously affect our brain and heart.
How do we know we are going through a heat stroke? Here I can describe some signs and symptoms of heatstroke.
Symptoms of heatstroke:
No/alteration of sweating; For example if you are feeling very hot or your skin will feel hot but dry to touch then this is a big sign of heatstroke.

Feeling drowsy

Seizures

Feel nausea or vomiting

Fast breathing

Racing heart rate and pulse increasing

Severe headache

Low blood pressure
Protect yourself:
1: The first thing is to not go out of the house in such hot weather. But if you are out of the house and you are feeling the some symptoms of heatstroke then sit in the shade for a while and drink some water.
2: You must have a bottle with you when you are exercising. Do not allow your body to become dehydrated in such heat.
3: If you think a person may experience this heat stroke then please help him. Do not ignore such person. I remembered this happened to my classmate at the university. And we hurriedly took off his extra clothes and then we took him to the doctor. Then after a while he came to his senses.
4: Always carry a bottle of water with you when you go somewhere.
5: Take two to three baths daily.
6: Avoid wearing thick clothes.
7: Avoid dieting in summer. And even if you are dieting eat healthy food and eating fruits as much as possible in your daily routine.
8: Do not leave anyone alone in the car in such heat and always keep the car window open.
9: Use a good sunscreen for your skin. Apply cold towel whenever you feel your skin hot.
Take yourself and your children in such a hot weather. Guys, Heatstroke can leads to a death, it's not a joke. Take it seriously.
It's all about for today guys. Thank you so much for your precious time guys. I hope you spend your day with full of happiness and prosperity. Don't forget to help others because this small act makes your day very peaceful. Also check the articles of my beautiful sponsors guys. You must learn and gain some knowledge from their articles. Thank you so much my dear readers and sponsors.
Stay safe, stay happy and stay healthy. Have a blessed night guys.
Peace ....