Life is like a camera!!
Everyone wants to have no worries in his life but only wants happiness in his life. Man have many dreams that he want to fulfill. But it is human nature that if one of his desires is fulfilled then another desire is born in him. It doesn't matter how difficult we are going through, but what matters most is that even in difficult situations we are focused on good hopes.
Ziad k. Abdelnore saying that: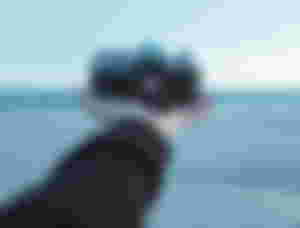 Four are very important things are mentioned in this quote.
What should you focus on?
You should get up early in the morning and start your day in the best way possible. You know that the getting up early in the morning keeps the mind fresh and the best thing is that you can spend your best time with yourself. You can develop your energy to meet your goals. Having a healthy breakfast can help you focus on your health. If you understand, accept and treat yourself best then you should transfer this immediately to other people.
Focus on the work that you have left unfinished for many days. If you have many opportunities in your life, don't waste them. Connect with your why and focus early to accomplish.
One thing to always remember is that the first focus in life should be on yourself. Only when you focus on yourself and bring positive thinking on yourself will we be able to good advice to others.
No doubt the world is full of chaos. Not everything in this world can be bought with money, some good memories are also valuable which cannot be bought with money. There are many reasons to be sad in life but it is also true that there are many moments that makes us smile. So how good it is when we get out of difficult moments and remember the good ones. We need to make others smile in this chaotic life.
Everyone has a dark side. Some people ruin their lives with negative thoughts while some people learn a lot from their dark side moments. Some have running monolog in their head all the day. Some negative thoughts are day ruiner. Firstly we need to quite the inner voice of negative thinking. Don't make the negative thinking a life long habit. If nothing good has happened in your life, don't give up because of it but learn from these things. Take breath and let the good thoughts come into you. Before doing anything, think about whether it will be useful for you or not. Surrounding yourself around a positive people and follow healthy life style/tips.
Little joys await us. The biggest tool we have a "try try again". If something is not going well with us, try to do it another way. And if we are not doing something that we are trying to do again and again, instead of being sad, focus on something else that can bring happiness in your life. Man achieves success with a lot of hard work. Nothing is found in this world while sitting. So also Focus on another shot in your life.
Be the reason to be happy in life and keep others happy.
It's all about for today guys. I hope you like it. Thank you so much for your precious time guys. I hope you spend your day with full of happiness and prosperity. Don't forget to help others because this small act makes your day very peaceful. Also check the articles of my beautiful sponsors guys. You must learn and gain some knowledge from their articles. Thank you so much my dear readers and sponsors.
Stay safe, stay happy and stay healthy. Have a blessed night.
Peace.....