I still can't believe that I've reached a month in this awesome platform filled with benevolent and amazing writers/authors/bloggers. Special thanks to my cousin @Sequoia for being so kind and altruistic to share this wonderful platform that really changes my whole life from being a useless being to a productive one (Am I?😅). At first, I was after on what I earned in this blogging site but days passed by I fell in love with writing and reading various inspiring and wholesome articles, and somehow met some virtual friends through this site. Reading uplifting comments, author's upvotes, sponsorships, and likes, genuinely pushes me to write more. I LOVE MY LIFE HERE IN READ.CASH AND IT FEELS GOOD TO BE PART OF THIS VIRTUAL FAMILY.
Thanks you so much beautiful souls❣️🙏
I'll cut right to the chase and lets focus on the major point!
Recently, I went to a remittance center to withdraw an ample amount because I made a promise in my previous article MY SEPTEMBER GOALS that every 15th day of the month I'll cash out atleast 30 dollars but thank God I exceeded that limit and was able to accumulate 50 dollars (not to brag). I withdraw $40 and with $10 left in my e-wallet.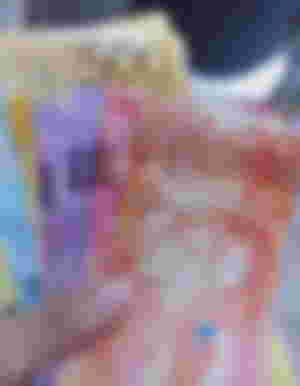 I was able to withdraw an amount of $40 (2000 in Philippine Peso) for the whole first 3 weeks of writing in this platform and RUSTY made it all possible for me.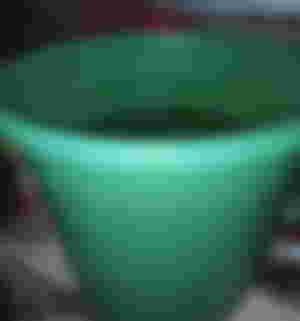 The first thing I bought was a "BALDE" (PLASTIC BUCKET) large size one and I chose green (fav color), we used it to carry water and to be honest we really needed it because we don't have built in faucets yet we do have water pump infront of our house, and our old ones are already damage so we need to buy for a replacement.
I also bought some goodies/groceries for family good for 1 week consumption.
I gave the 10% of my first income in our church, as a means of thanksgiving to our ultimate provider (God the father) for giving me this huge opportunity and a unexpected blessing that would help us to survive in this time of crisis (pandemic).
I spend the remaining balance to travel with my besties together with our partners. Traveling is my favorite thing to do and I make it as a way of treating myself too, since it was my first cash out.
I guess my first income was totally well-spent after all. Oh before I forgot I still have money left after the trip and guess what? my mom lend it and she made a promise that she will return it but then she failed hahaha as expected. Still, that money she lend from me was never enough to surpass her sacrifice for me tho, and I even thought that I'll give her more than that, not now but soon ☺️.
In God's grace, I withdraw my read.cash earning at the end of August amounting $40, yet I just took $30 (P 1500) from my e-wallet.
I spent my income to pay our electricity bill because my mom didn't have enough money to pay for it so I just initiated to take what I saved from read.cash and gave it to her instead.
TITHES (10% of it)

GROCERIES
Today September 15, 2021, I withdraw my first ever earnings at read.cash in this month and I accumulated $50 and yet I just took $40 out of it(P2000).
UPCOMING THANKSGIVING CELEBRATION
This is the main reason behind my withdrawal because I need to pay for the things that must be used during the celebration and that includes (clothes, entrance fee -because it will be held at the well-known resort located here in our locality, food, etc).
Because we ran out of stocks.
My earnings was a great help for me to buy load without any hassle. Since our online/virtual class is starting already I badly need to have a daily load allowance, and all thanks to you READ.CASH!
Thats it! This is just a matter of sharing how did read.cash help me get rid of financial crisis. I know that my earnings are not as high like the others but still so grateful for this wonderful blessing, ofcourse a huge thanks to the founder @MarcDeMesel . YOU'VE CHANGE A LOT OF LIVES! 💕
All photos are mine.