Well, mine was like a roller coaster ride, however I may have experienced ups and downs, yet giving up is not in my vocabulary. Tomorrow, Thursday morning me and my parents will going to have our first dose of vaccination, honestly I was pretty nervous knowing that a lot of people have experienced mild to worst side effects, so please include us in your prayers.
So much for that, I'll quit beating around the bush and let the writing begin!
---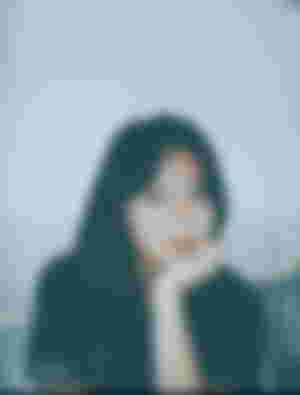 In real life, people often describe me as a weird person, why do I say so? Maybe because I am known of having constant floated moments, and the way I dress (I am comfortable wearing men's tshirt and varsity shorts, in short I am not into girly stuff) , speak, or act in an odd or unusual way. Some may find it weird but for me this is the real me and it's just a normal thing.
I am...
"I am wonderfully and fearfully made by God". Psalms 139:14
This is my signature mantra in life. I may have flaws and imperfections but God never cease to remind me that those things will never define me as a person. He knit me together within my mother's womb. I was made wonderfully and uniquely complex. God knew every single part of me and I was designed with much love and care. I didn't just evolve and created without any reasons and purpose. Indeed I am unique and so are you!
You will never get bored when you are with me. First impression will last, you may find me so silent and gentle at first but when you get to know me more and chose to hang out with me, the real me will suddenly come out. I am exciting to be with and if I saw you whining and crying, rest assured that I will wipe those tears of yours through my lame and corny jokes, but if I fail to change your mood, well let's cry together lol.
Just like a precious stone, I am not that easy to break. Negativity and criticisms can't drag me down. I am immune of resentments, judgments, and negative feedbacks but not in a way that I tolerate myself to accept and embrace those useless labels, because my identity is in Christ and as long as I live I will only listen to God's voice while shutting my ears to those who mocks at me. Lastly, I may be as hard as a stone but my heart is as soft as a sheep's wool.
I am real, I am transparent with my feelings. Proudly saying my attitude towards others are true. I am not fond of taking part in hipocrisy and lies just to conceal the real identity and personality. I am simply the same in and out. I do what I say, say what I mean and act on what I truly believe is correct. For instance, some of my acquaintances find it exaggerating when I compliment others, just so you know guys I can't help but admire those people around me and I tend to burst out such words of compliments and appreciation to them because I really mean it.
Idolizing someone is a normal thing, but imitating them might not be wrong yet it is equal to losing and neglecting your own true self. We are all uniquely beautiful and talented in different ways. For me, I am embracing the fact that even though I am not as pretty and gorgeous just like the other girls but as long as I am me there is no reason to get insecure and self pity. It's true that having insecurities is an inevitable reality but we need to gradually overcome it time to time until we finally realized the essence of self love.
---
Self motivation and empowerment will certainly boost our confidence and pride as a human being. People might say bad things about you and despise you for being who you are. Remember, you don't need their approval and judgments, just don't let it get to you because their feedbacks contradicts to your actual self, so there's no need to overthink and worry about. I know that it is easier said than done, but this is the only choice and solution to overcome those threats in life.
So say it with me,
Thank you so much dear sponsors!🥰
CHECK THEM OUT!
THANKS FOR DROPPING BY!
Sayonara❣️
All images are mine