Day #7: Last Song Syndrome
Konbanwa minna!! It's me again your lazy writer. It feels like I bit off more than I could chew when I planned to finish and submit all my school works before the deadline. My mind pushes me to start doing my assignments but my body won't cooperate lol. Well, I still have four more days to go though (procrastination pa more!). Cramming is waving haha.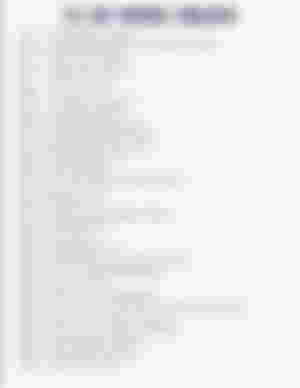 As promised, I will continue my 30 days writing Challenge, and guess what I'm on the 7th day already, hurray!!
The title seems to be pretty interesting though. So without any further ado, here are the 10 catchy songs that I listened to out of my head which I tend to keep on singing over and over again this past few days.
First on the list...
I need a man who's patient and kind

Gets out of the car and holds the door

I wanna slow dance in the living room like

We're 18 at senior prom and grow

Old with someone who makes me feel young

I need a man who loves me like

My father loves my mom
Lyrics Source
This song is dedicated for all the fathers out there. The first man we love who promised to protect, love, cherish, and support us through thick and thin. This might sound late but HAPPY FATHER'S DAY TO ALL HALIGI NG TAHANAN OUT THERE!!!
You are Alpha and Omega

You're the beginning and the end

You're the same yesterday, today, and forever

I praise. Your Name

I praise. Your Name
We sang this Christian chant song for our choir performance during the Sunday church service yesterday. I just can't get enough with it and I keep on singing it wherever and whatever I do. The song itself is really powerful and indeed effective to praise and lift His (God) name on High.
Cause I'm in a field of dandelions

Wishing on every one that you'll be mine, mine

And I see forever in your eyes

I feel okay when I see you smile, smile

Wishing on dandelions all of the time

Praying to God that one day you'll be mine

Wishing on dandelions all of the time, all of the time
Lyrics Source: Musicmatch
Whenever I heard this song, I literally imagine playing and running alone in the field of dandelions. This song gives me a soothing effect that somehow relaxes my mind and took away all my stress in an instant. Well, it's melody as well as the lyrics are just perfect for me.
Leaves will soon grow from the bareness of trees

And all will be alright in time

From waves overgrown come the calmest of seas

And all will be alright in time

Oh you never really love someone until you learn to forgive
Source: Lyricsfind
I enjoyed the nostalgia brought on by this OPM song. The message of this song is reminding me that everything will be fine and sooner or later all the pain and struggles will disappear. I somehow imagine Jesus while listening to this song as if he was the one talking with me while listening to the lyrics.
Yakapin mo s'yang mahigpit sa bawat sandali

Na parang 'yon na ang huli

Sabihin ang nadarama na mahal mo rin s'ya

Huwag nang hintaying mawala

Lagi mo s'yang pakinggan at lagi mong kakantahan

Sana'y gawin ang lahat ng 'di ko nagawa
LYRICS SOURCE: MUSICMATCH
I still can't believe that my favorite married couple was separating their ways due to some personal issues. I've felt the pain from Ate Moira's recent song and while listening to this song I just want to hug and comfort her so badly. But even though I can't do that, I am fervently praying to God that both of their broken hearts will be healed at once.
---
There you have it guys!! Try to listen to these songs, and it will also give you similar effects that I've felt from those masterpieces. I highly recommended these kind of music for those people who are fond of solemn and relaxing songs.
Thanks for dropping by!
Thank you dear sponsors most especially for those who continually renewed their sponsorships!!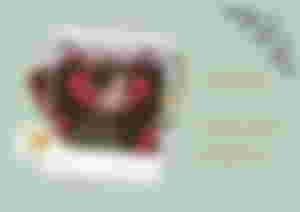 Lead image | Unsplash.com