Friday The 13th : The Unlucky Day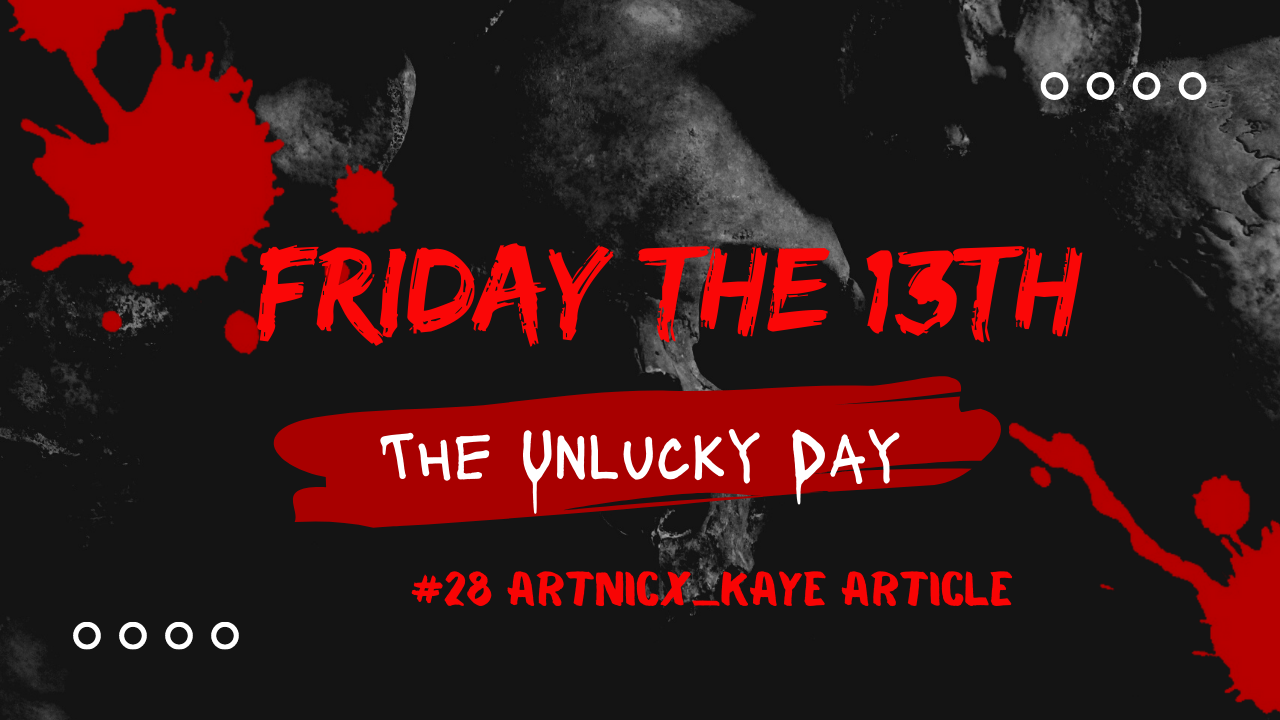 #27 Artnicx_Kaye Article
I woke up early this morning, I looked at our calendar and today is " Friday The 13th"....
So hello everyone, today we have a different blog today, I think this might be a horror blog hihi :)
Today we are gonna discuss and talk about "Friday the 13th ", I did a research and in this blog, I am gonna explain why people call this day "Unlucky".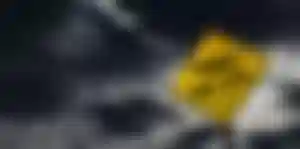 So in this day, people might be avoiding, to walk in a ladder, meet a black cat or break a mirror.
Friday the 13th is considered an unlucky day in Western superstition. It occurs when the 13th day of the month in the Gregorian calendar falls on a Friday, which happens at least once every year but can occur up to three times in the same year.
According to biblical tradition, 13 guests attended the Last Supper, held on Maundy Thursday, including Jesus and his 12 apostles (one of whom, Judas, betrayed him). The next day, of course, was Good Friday, the day of Jesus' crucifixion.
The seating arrangement at the Last Supper is believed to have given rise to a longstanding Christian superstition that having 13 guests at a table was a bad omen, specifically, that it was courting death.
Many people hold fast to the belief that Friday the 13th brings bad luck. Though it's uncertain exactly when this particular tradition began, negative superstitions have swirled around the number 13 for centuries.
On Friday, October 13, 1307, officers of King Philip IV of France arrested hundreds of the Knights Templar, a powerful religious and military order formed in the 12th century for the defense of the Holy Land.
Imprisoned on charges of various illegal behaviors (but really because the king wanted access to their financial resources), many Templars were later executed. Some cite the link with the Templars as the origin of the Friday the 13th superstition, but like many legends involving the Templars and their history, the truth remains murky.
In more recent times, a number of traumatic events have occurred on Friday the 13th, including the German bombing of Buckingham Palace (September 1940); the murder of Kitty Genovese in Queens, New York (March 1964); a cyclone that killed more than 300,000 people in Bangladesh (November 1970); the disappearance of a Chilean Air Force plane in the Andes (October 1972); the death of rapper Tupac Shakur (September 1996) and the crash of the Costa Concordia cruise ship off the coast of Italy, which killed 30 people (January 2012).
Source: History Editors