We have reached the end of November, we should give thanks for this day. Tomorrow will be December, the last month of the year. I hope December will be successful for everyone.
Good morning, my dear friends of read.cash, how are you on this beautiful day? I have been very well, a little tired from the trip, but everything has been fine. Today is the last day of November, my daily writing challenge for this month is over. I met all my goals for the month:
Reach 20 followers (I currently have 28).

Write daily (I have achieved it)

Earn $10 or $20 in November (I don't remember right now, but I've already passed $80 for this month alone).
Thank you God for all you have given me and all you have taught me. Thanks also to my parents for all their help and support. I didn't know I would make it this far. Thank you so much to all the people on read.cash who have also supported me. Your comments are very important to me.
Last day of November, a month full of good things and difficult things, challenges that we have set and we have achieved. There are challenges that we have set ourselves that we have not achieved, but it does not matter, tomorrow will be another day and we will do better, let us always continue with joy and energy. The last challenge I set myself was recently, which was to reach $100 before the end of November. The $100 in total in all the time I have been in read.cash, but I didn't reach it, but I will keep on writing, I am very close to meet that challenge. I have earned a lot thanks to you. I have also met very nice people, different desserts, foods and people very different from me that I have liked very much.
Today was a very tiring day, but I kept full of energy, it is the last day of November and I had to enjoy it to the fullest. I walked with my mother from downtown to the terminal, we walked a lot, that made me exhausted. Then I traveled home, luckily I got on a comfortable bus with air conditioning. I slept all the way, there were not many people on the bus, so there was no one banging on my seat. Arriving in Puerto la Cruz I walked from the terminal to the bus stop that passes by my house. There I spent a long time waiting for a bus, but the ride was quiet. I arrived home safe and sound. Luis had a delicious lunch prepared for me. After lunch I started to study, I hope you like the animation I made, it took me a lot of work and time, soon I will upload more of my drawings. I thank God for putting new challenges for me and new learning, I never imagined that I would be drawing or making digital animations.
I thank God for taking care of me all day today and bringing me home safe and sound. From what they started to say there is a new mutation of Covid, we have to take care of ourselves again and trust in God, he is the one who will guide us on our way.
Thank you all very much for reading my articles, I am back home, soon I will be reading, commenting and supporting your articles. Thank you for your support and love.
Tomorrow I will be posting my earnings for this month, along with a summary of each article and how I have achieved it.
Enjoy my next animation, it's short, but I put a lot of effort in making it, soon I hope to put music to it.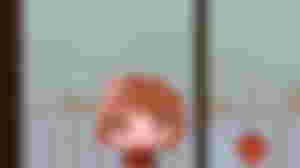 Thanks for making it to the end of my article, remember you can comment and you can follow my sponsors, they have stories I know you want to read.
See you in the next article! ❤️
All content is original
Information obtained from the web is indicated.
The drawing was made by me
The animation was made by me
The lineart of the drawing was created in Adobe Illustrator. The colors of the drawing were made in Adobe Photoshop. The animation was created in Adobe After Effects. The version of all programs is 2021.
Greetings from Venezuela❤️😊
Oh, gracias @rebeysa85 por renovar tu patrocinio, muchísimas gracias ❤️❤️❤️