Strange things that children have told me...
Oh, kids have so much imagination, they create stories out of nothing, easier than any adult haha well, that's what I think, their mind is a limitless place of ideas, of non-existent things, of magic, they are so unique.
Good morning my dear friend from read.cash I hope you are feeling very well today, I am still struggling with the light problem, I was able to solve the internet problem, but now there is a new problem, the cable of my laptop has been damaged, so from time to time it disconnects and that makes my pc shut down, it is really problematic, I can't buy another battery that lasts a little longer, I will explain why later.
(Remember this article is more than 10 days old, yesterday I posted the update of everything that happened to me).
What brought me to this topic are the things I have been told by the kids, especially, the ones I gave music lessons to.
---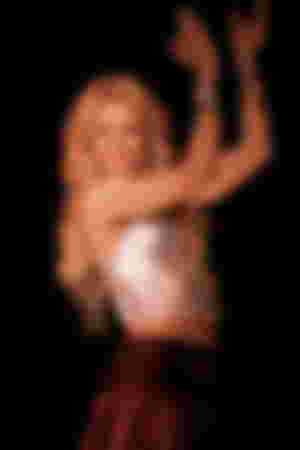 I want to start with this question, as it is not the strangest one. This was 5 or 6 years ago, I really don't remember. This little 7 year old student asked me that question in class, I could only laugh and tell her that I couldn't go because I had too much work hahaha.
I don't know how much the ticket cost, but I do know that her family had a lot of money. Even if I wanted to go to the concert, I wouldn't have been able to, at that time the country wasn't so dollarized and what I earned a month was less than $3 and everything was spent on rent.
---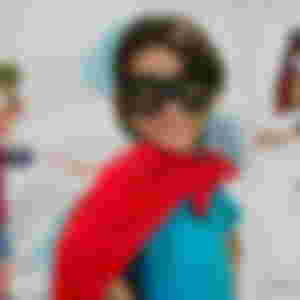 A 6 year old student, after the class was over he stayed with me in the classroom, he said he wanted to tell me something very important, his parents had not arrived yet, so I just thought he would tell me he wanted to play the piano, most of the students at the end of the music theory class wanted to play the piano if I was free or if their teacher had not arrived.
This cute little boy came up to me and said "teacher, I will tell you a secret, but please don't tell anyone", I nodded and he said "I have super powers, my parents don't know, no one knows, only you.", I asked him what super powers he had and he said, "I can fly, I am faster than flash, I become invisible and I have super strength", I asked him if he could give me a demonstration and he started running around the room haha there was no one around, maybe they would have scolded me for letting a kid run in the room. After that, he never spoke to me about it again, but I have kept his secret until today.
---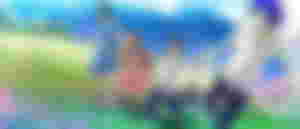 Maybe you will think it was a boy, but no, it was a 6 year old girl who told me this. She said to me "teacher, I want to tell you a secret"...
Now that I think about it, I don't understand why children tell me their secrets, they still do, Luis' nephews tell me secrets, but not only them now that I think about it, my grandmother also tells me secrets that my mother doesn't know haha I am the person who keeps secrets.
Regarding the story, this girl waited for all the kids to leave the piano class and she told me "teacher, I want to tell you a secret, I am half wolf", I asked her Really? How do you know? And she told me "every time I am alone in the room I look at the wall and I imagine it's the moon and I start howling, I also like to run a lot, bark and I like wolves", I really didn't know what to tell her, after that she left the classroom.
---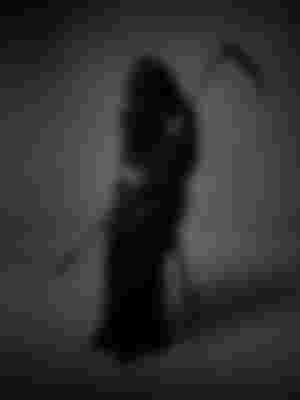 This was said by a young man who at that time was 12 years old, he wanted to talk to Luis (my couple) and me. Luis was giving him electric guitar lessons and I was giving him musical language lessons. Both Luis and I were super shocked, that kid had about 2 or 3 months watching classes with us and he had integrated very well with the other students who had more time, he had also advanced really fast, so that worried us a lot.
After talking to him for a long time at the bakery near work we understood everything. His father had a lot of money and lived with another woman in another house, his mother lived apart in an apartment with many men, his sister lived in another house with her husband, and he, a 12 year old boy, lived alone in a huge house with his 11 year old girlfriend... He never saw his parents or his sister, it was very strange, the one who took him everywhere was his driver. He didn't have to make food, he just ordered a delivery or went somewhere to eat and that was it, but he lived all alone with that girl and more than 10 cats that came from the street to eat there.
We really understood everything, so we started to talk a little more with him and many times we went to his house to give him private lessons for free, even though his family had a lot of money.
I remember that sad day when he told us that he wanted to die he also told us "I don't know how you do to be so happy or live happily and you don't have much money, I don't know how is the love of your own parents, but I hope you will continue like this".
After interacting with him so much, he became our friend and began to trust other people a little more, because he realized that many of his classmates only cared about the money they had, but they still treated him badly.
Then over the years and seeing all the progress he made in music, well, he recovered, graduated from high school and today he is a great guitarist and drummer, but he only plays for himself.
In spite of his young age, he had a daughter with his girlfriend, this was when he was only 15 years old, but now they are a really happy family and I hope it stays that way in spite of the bad things that exist. He is still a great guy and a great person, I feel good that I was able to help him.
---
Thank you very much my dear reader for making it to the end of my article, maybe I can't help everyone, but I am trying. Many thanks also to the people who have helped me throughout my life.
If you liked my stories a little crazy, please leave me a like and a comment to let me know, you can also follow and read the articles of my sponsors.
See you in the next article!
All content is original
Greetings from Venezuela