Congrats Kiddos and congrats to me
Hello my fellow read.cash family here. I hope that all are well and fine.
Today/tonight, I just wanna share with you the events happened a while ago.
At the morning at exactly 10am I attended the graduation ceremony of the grade six students.
Before the graduation ceremony starts, I took a selfie with this gorgeous and adorable twins which is the daughter of my closest teacher as well as my boss(amo) which I work on to.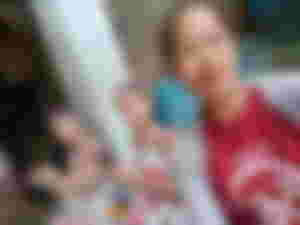 While waiting for the visitor I also took the reception. How simple and cute the view was.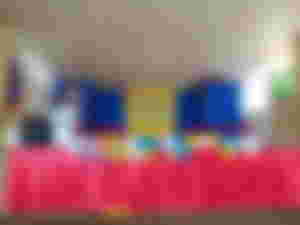 The students and teachers together with the staff were so happy of the event. One of the awaited part of the students were the giving of awards. They were so happy that they received an award.
But before they received their awards, their guest speaker have messaged to them which sink in the mind of the students, not just for the students but also for the parents and this were the words which the guest speaker spoke to: " Before she became a professional police, she encountered many trials in life. When she's on elementary days, she experienced having no snacks but then she pursue her dreams in order to have a better future. And in highschool days, she experienced to worked, lifting copra to earn in order to have money so that she can by her snacks. And when she goes to college, she was a working student too. Even how tired she was, she still went to school. And now she became a professional police now. Because of her eagerness to pursue her dreams, she then believed on the sayings that ' Poverty is not a hindrance to success' why? Because even how poor you are if you have the courage and perseverance to reach your goals in life then you will achieve your dreams in life together with action and have the mindset that if others can do, then I will do also. She told all the students not only for the students but also for the visitor, parents and friends that hardworks, sacrifices and struggle and mostly having the faith to our Almighty Father are the best weapon to achieve the goals in your life you want to be. Being determined and motivated. Kung marunong kang dumiskarte sa buhay tiyak makakamit mo ang iyong tagumpay basta magtiwala ka lang sa kakayahan mo at sa malinis na paraan mo ito ginawa, tiyak hindi ka magsisi. So, never give up students, continue reaching and keep dreaming because your time will come and have the brighter future soon."
A lot of people cry even the guest speaker also cried for her speech. She didn't expect that because of her struggles and sacrifices she then reach her dreams she want to be.
Fastforward.........
At exactly 1pm at the afternoon, I attended the moving up ceremony. I then took a picture of those students.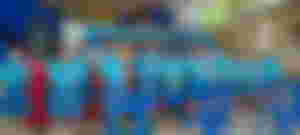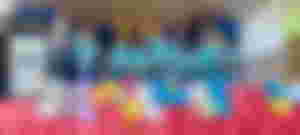 It can't be denied that they were so happy and thankful that they received an award because of their hardworks.
I can only say to those inspiring and motivated students, Congrats and Break a Leg to your new journey in life. Keep up your good work!
Ending Thoughts
As I attended the graduation and moving up ceremony, I remembered the days that I am still a student..A lot of sacrifices and milestones I encountered. From daycare to senior highschool.
But after the giving of awards of those students, I was surprised because I did not expect that I also received a certificate of appreciation. I was so happy and glad to received this memorable things.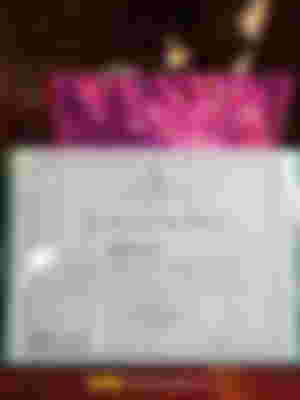 I can only exclaimed that thank you for this great opportunity to be part of your ceremony. It is my honor and privilege to serve you without hesitation because I want all students to have a brighter future also. I know it is not too late to achieve our goals in life so never give up and never surrender. It is okey to rest but not to stop pursuing our dreams in life. For now, it is not the time for us but tomorrow or soon it will be ours. So continue reaching and dream high. Keep on fighting and keep in your mind that you can do it
Until here my fellow readers. Thank you for stopping and reading. Have a grate Tuesday night to all of us. Let us think positive always. Don't let the problems ruin our dreams but instead, make it ur inspiration and motivation in order for us to keep grinding and reaching our aims in life.
To all of my likers, commentators, subscribers, supporters and for those upvoted tips. I appreciated it a lot.
And to my encouraging and inspiring sponsors, thank you as always. Because of you I am always inspired and trying my best to make another article. I may not be a good writer but I will try my best to be like you.
Once again, have a productive and fruitful Tuesday night to all of us.
God bless us always and more powers.
Lead_Imaged: by yours truly!❤️
💕 Love_Angge22😘