The Loud Silence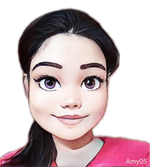 Living in silence doesn't mean we're free from all the judgments that might be thrown to us. We can't stop other people's mind from thinking about why we are not saying a word, and that will lead them to conclude on such things that might not be true.
Others say that silence is powerful because that's when peace comes along. But, I think it can only be a peaceful one once we practice self-love or if we are with someone who can fully understand without us saying a word. However, it's rare for a people to know what we're thinking or why we are acting that way.
The problem with silence is that we can't control or stop someone from their judgments/interpretations towards us. They can easily fill our silence with such interpretations that are far from the truth.
We always hear this phrase, saying that if someone asked a yes or no question, being in silence means we are saying "yes" automatically. But, I beg to disagree with this one.
Being in silence doesn't mean we are agreeing to what has been said, because sometimes not saying a word means we are not in favor at all yet we are scared or shy to vocally express our thoughts.
I hope, this thing should be cleared upon and not be normalized since there are people who are just so ambiguous to understand without their words yet we can't fully blame them because what if they have their reasons why they aren't vocal with their feelings?
Silence means we are just being careful with our words. We don't want to throw such words that might be harmful to others, so we remain silent to protect ourselves and other people. But, it doesn't mean that we are allowing them to interpret it as a yes or something that means we're in favor.
Although this can be partly true, but not all people remain in silence because they are shy or they possess an introvert personality. Some people choose to be quiet not because they are shy to say a word, but because they think they're in a wrong crowd where a word can be easily misinterpreted.
In addition, some remain quiet because they don't want to cause or expand such problems. If they think their words are not necessary and can show toxicity, they eventually shut themselves so they won't harm anyone, emotionally. And I think, that's something commendable.
There are many risks of being in silence, yet we don't have to worry about it if we start protecting our peace from others' own interpretation why we remain to be quiet. It doesn't matter if they think our silence means we are in favor, bored, depress, stuck up, and among others. No matter how loud their interpretations are towards our silence, the truth hold nothing but the truth and others don't have the power to change it. If we know to ourselves the real reason behind our silence, others point of view could be disregarded especially if those aren't necessary at all.
But still, these wrong interpretations shouldn't be normalized. We should always remain understanding and compassionate with everyone, whether they're in silence or not.
---
Silence can be beautiful because for someone who fully love himself/herself, it is something that will bring him/her to the realm of peaceful living. We don't have to worry about what others might say. Silence means we choose to be at peace despite how loud other people's judgments.
---
Author's Note:
First of all, I want to say thank you for leaning your time to read this article. I hope, you gained valuable knowledge from it that may help you in whatever aspect you have there.
Second, thank you for those who are supporting me in my journey here. From my readers, sponsors, and friends, thank you for always being there.
Lastly, I hope we will all have a prosperous day everyday, and a life full of blessings from abo ve. Godbless us all. ❤️
Special Mention:
Thank you sir @Mictorrani for the sponsorship renewal. I am so grateful to receive such blessings from you. 😊
---
Date Published: June 25, 2022
Lead Image: Unsplash
GIF: Originally edited in Canva