Answering Random Questions at Saturday Night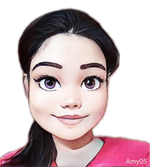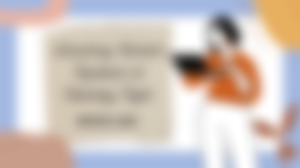 That's what I am currently experiencing right now. I badly wanted to write something today as part of my goal, but my minds seems like not cooperating at all, maybe it's already tired from the continuous online class I had earlier.
With that, I decided to visit a website which I considered as my savior whenever I'm lost with what topic should I write in a particular time. I've been using this one for a long time already, wherein using this, I can generate random topics, questions, prompts, quotes and among others which I can use to write an article.
This website I am talking about is called 'Random Word Generator', and using this one, I generated 5 random questions which I am going to answer in this article.
Okay, let's start...
Writing is one of the things that I believe I should do more often as it is not only intended to develop my writing skills, but it can also improve my thinking skill, creativity, imagination, social skill and even the way I express myself. I am not a very interactive type of person even before, but when I learned how to write effectively, that's when I became good in expressing my thoughts with other people, and I can now open up a topic with my friends without them always the one initiating the conversation because I can now do it earlier than them.
Aside from that, writing more often makes me a trained one when it comes to easily constructing sentences/phrases to form a paragraph which saves me whenever we have learning task in school that requires us to write an essay and other various form of text types.
Of course, there are other things that I want to do more often, but the question only requires one so let me just reserved the other things on my next articles ahead.
I wish that I understood better those who are raised as villains or bad people. In every story, there will always be an antagonist that will add conflict and excitement to it, but we as audiences usually curse them as we get carried away with the scene, like if the villain is causing an agony to the protagonist. Even in real life, we mostly get annoyed with unmannered people, but have we ever dug deeper upon what could be the roots of their negative behaviors?
I feel bad whenever I got to meet bad people, not because of their actions, but because of the possible reasons why they are acting like that. What if they are victims of violence and other traumatizing events, and such negative instances influenced them to be raised like that?
So far, I haven't seen anything yet because all of what I've read and watched are valued by me, regardless of the reviews coming from other audiences. I never compared the movie and book version of a certain story because even though the gist is similar, the plot of each version is quite different from each other especially because they are of different types of art.
However, I am still critical upon giving my reviews on the story I've watched or read, but I never thought of comparing one from another. I am just giving my opinion independently to a certain movie or book, and focus on it more, not actually judging by means of comparing various works to it.
I can't think of the exact amount of time here, but I can form an opinion about a person if I got to observed all the factors I need to give my impression. The way a person acts and talks is one of the most important factors I can think of because these are where I am getting my opinion about him/her. I am not just considering those actions they did towards me, but also the way they treat other people should be considered as well.
If they are nice to me, but rude to other people, that will give me a negative opinion about them because maybe, they are just trying to hide their real selves to impress me, but showing the worse in them to other people whom they are not actually respecting. That's a big NO to me.
In my previous article days ago, I shared about a former friend of mine whom I ended up my friendship with because I am completely over with all the things she did to me. I am done with her because she didn't actually preserve and take care of our bond together, but just befriended me because of the benefits she might get from me.
I am still keeping all the precious memories we had before, but I am completely over with the person behind it.
I don't want to stress myself anymore with fake people, what I need is peace, love and support from those people who brings out the best in me, rather than those who are dragging me down.
---
Writer's block is just a temporary failure to express our thoughts in a more comprehensive and excellent ways, but we still have a choice to break that block by writing freely and not pressuring ourselves to write perfectly all the time.
Just like what I've did here, whenever you're out of topic and can't write something technical and so informative, you can just write in a more relaxed way by means of writing freely using random topics from whatever sources you have there.
---
Author's Note:
Despite the free writing style I used here, I hope you haven't get bored with it. Just a reminder, all my answers here are just based on my opinion and if ever that I contradicted your thoughts, it's not actually my intention to do so. You can also share your own answers about it and let me know if we have same thoughts per question above. Thank you!
As a sign of gratitude, I want to express how thankful I am to you, my readers. Thank you very much for those who keeps on supporting me with my articles, and I hope that even though my writing skill was not yet pro enough, you are still learning from it. I am very thankful also to my sponsors, I am hoping that you are all doing fine and for you to be showered with more blessings from above. 
May the good Lord bless you more with love and grace! 😇❤️
Thank you so much for reading! 💕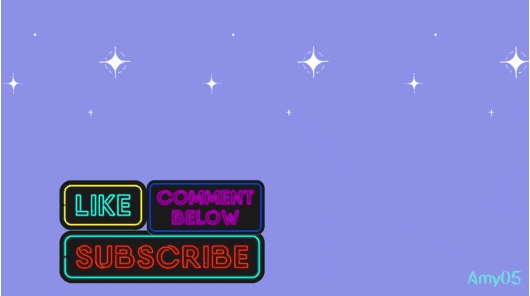 ---
Date Published: January 15, 2022
Lead Image and Gif: Originally edited by me using Canva