Should We Publish Our Monthly Reports?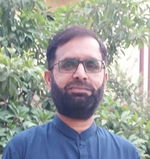 07-02-2022
Performance statistics on sheet about our engagement and rewards looks good and It is becoming a trend on read.cash that lot of users post the evaluation report for a month.
A question comes in mind that should we publish our monthly reports? Because it carries our income figures and sources of income too. There are different opinions by different mindset people. As last week one of user made argument in comment that it teasing him when he read any monthly report of high quality user.
Actually the monthly reports or sheets gives you a clear picture about the performance in specific field or over all engagement. The black and white of the month cones in one single sheet.
The author of the report gets most benifits from it . He extract his mistakes , time management and out out of his efforts through out the month. We can say that he ,
Knows his worth.
He work through out the month as we are on read.cash . Also has engagement on other social media channels like noise.cash , Facebook, hive, tweeter , investment , trade , prompt cash etc . Once he compiled his report , he knows his worth that how much he earn in how many ways with how much energy.
Learn from mistakes.
When he prepared the report , if one sector getting lose or low productive . He anaylisis the mistakes from his side to avoid in coming days.
He got encouragement.
The report gives him satisfaction and motivation to do more . This self encouragement force him to go further with maximum potential.
What to do next.
The monthly reports gives better idea to modify our approach. The figures and Statistics of report gives a base to make plan about coming days.
Rewarding figure puts magic.
The earning & followers figure especially in $ made a magic to keep and maintain the respect of name . He cares more about his account. He gets feedback to himself about his actions and decisions of that period.
Happiness & proudness.
An author gets happiness and proud from his reports. When he compiled his figure with joy , enthusiasm and passion of his work . The report produces a lovely vibe emotionally and mentally.
If I am reading the monthly report of well known user or higher valued account. It will leave a great impact on mind.
Motivation.
A reader especially newbie gets motivation form the monthly reports of others. He try his best to follow the path.
Inspiration.
The reports are huge source of inspiration for others. The figures of earnings compiled in report gives inspiration to get it .
Knowledge.
A reader gets knowledge about the world which he never go. Because report not have figures only , it shows the source of income too . For example one user puts that he earn this much from faucets , now I will find , search , learn about faucets.
Ideas .
Monthly reports leaves lot of new ideas in mind. It can prove a gateway for some one after reading any new things in reports.
The monthly reports should be published by every user . It never matter of earning only , it matter of sharing the happiness , knowledge , skills and experiences with our beloved ones in community. No need to be panic on watching others high earnings , need only to learn that how can I too get such figure.
My lovely sponsors which always support , assist and guide me .
✨✨✨✨✨✨✨✨✨✨✨✨✨
Thank you so much for your presence till here . I always feels pleasure to read the comments. Like , upvote the script . What is your opinion about it @Lhes @Itsfarah @Usagi @Pachuchay
My latest articles.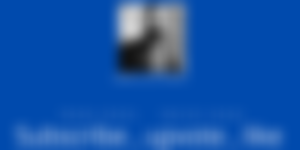 Lead image: Pixabay