A Day With Big Birds. (Dream 3)
February 5, 2022
Dreams and wishes to do something in life everyone has in mind. I was eager to go in Pakistan air force in my adult hood. Untill my graduation I went twice to ISSB ( inter services selection board) for entry test . Firstly after FSC ( 12 years education) but I couldn't go through . Secondly after my graduation again I went for exams to enroll in GD Pilot post . This time I selected in initial enrollment. Medical , educational , Viva and physical exams were fine but again unfortunately I was at 63 number among 140 candidates while they took top 50 only from our center for final approval. I missed it and then never try .
Whenever I saw fighter jets , a prickling sight in heart feels that may I got the opportunity to ride these jets. My wish to sit in fighter jet come true after two decades . Couple of days before me with family went to (PAF) Pakistan air force base in Karachi. A very special thanks to my cousin Squadron Lieutenant N.M ( I can't mention his full name due to security reasons) who gets permission for our entry in base because it is very high security & sensitive zone.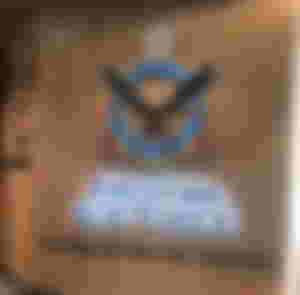 We reach at main gate at 10.00 am. At entry point they investigate & search according their protocols. They took our bags , mobiles , CNIC and traveling identity at gate . Then we sit in army van and reached at main gate of air base. N.M welcome us and took to Frere hall where they serve us some cold drinks and snacks. We saw several barrariks , foundations and hangers where the fighter jets were parked. ( Photography strictly prohibited here )
PAF has latest combat fighter jets in his lap like F16 , F17 , Mig21 , JF thunder , Sputnik , Cobra helicopter, stealth jets . Then with special permission of Hanger incharge, Wing Commander , I stair up to the cockpit of F16 ( which known as big birds as nick name). A fighter pilot was with me to describe the functions of cabin. I feel that I am flying in the sky with patriot heart . Also singing under lips
Dil Dil Pakistan , Jan Jan Pakistan.
This area is open for outer families too with some restrictions. Here old , retired jets arranged as history of PAF. Different jets with brief history on board stalls here. We move to this area after a great lunch with soldiers in dining hall. It was another lovely experience that almost 30 people were taking lunch at a time but no single sound of spoon, plates , fork or glass was coming out. Great disciplined lunch we eat there .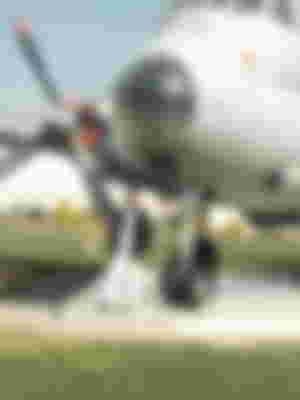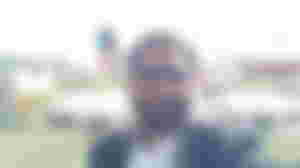 This showroom area has almost 30 aeroplanes which were part of PAF in early years and now it is old technology. It is amazing display of fighter jets with cool history.
It is a bigger hall where they display the uniforms , badges , ranks , chiefs gallery , martyred Gallard and photo collections.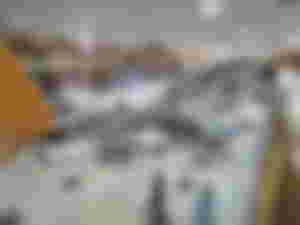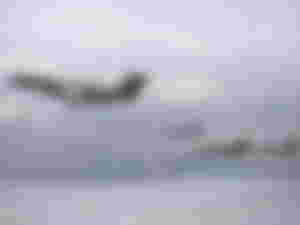 The history in short has displayed here about life of soldiers in PAF.
After reaching here I come to know that Pakistan army has great interactions with world in collaboration of technical assistances and exchanges of experience with them .
The cadets from Sri Lanka , Saudi Arabia , Syria , turkey , UAE , Poland and Sudan are coming here to get the training and pass out.
Delegates coming here from around the world and visit the base to exchange bilateral relations in between forces. I surprised the Nigeria , Kenya and Spain has great ties with PAF.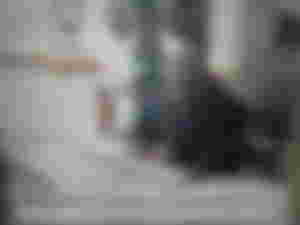 A memorable , remarkable and dreamful day comes to end at afternoon 5 pm . We heads to our destination with big warmth heart and unforgettable experience.
✨✨✨✨✨✨✨✨✨✨✨✨✨
Thank you so much for reading. Like , upvote the article if you like it. Leave comments of your thoughts. We will be pleased If you @Lhes ' @Itsfarah , @Usmanshoaib , @Giddyboy , @Roojoroojay , @ZehraSky , @Ruffa , @Pachuchay' @Olasquare , @Usagi share your unforgettable experience with us.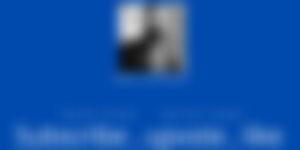 All photos are mine and taken.