Is Wallet Balance Has Motivation?
13-02-2022
Money is need of every person for our daily routine utilities. No one can deny it's importance and value. It utilizes by human from its existence and for bilateral trade especially.
The latest version of money in shape of BCH and other Crypto is common and growing rapidly. The online wallets are more convenient, secure , faster , organised then earlier Bank accounts or physical fiat in pockets.
Social media existing since decades but Online social media like noise.cash and read.cash comes one step further more in order to payments in Crypto currency. Thousands of users across the globe connected with these sites and getting a good visibility.
After reading couple of posts in last week especially one from @Pantera about Ten useful tips for read.cash bigniners I got one point that we should not keep much amount in built-in wallet and it should be transferred to external wallet as trust or bitcoin.com So I transferred my tiny earnings from both platforms to my bitcoin.com wallet .
But what I feel after this transaction that I feel my account as some nervous , incomplete , hollow , coarser one .
The question rise in mind that is wallet balance has any impact on my feelings? Is it has motivation? Is money really has influence? Here I got answer of my questions.
Balance in Wallet or Money in pocket gives us ,
Wallet balance gives us motivation to do more better , innovative and creative efforts. It boosts up the energies , vitalise our steps , stamulate the emotions. Spread the positive vibes in mind and strengthen the positive attitude.
Empty pockets decrease stamina and endurance, generates cowardly behaviour and gives deficiency in work ability. But Money in wallet gives us braveness. It gives energy to fight with hurdles and upcoming problems. The money has encouragement in its own which allows bearer to feel independence.
Wallet balance gives pleased vibes to our mind and Face. May you also gi through this experience that whenever you look at figures a automatic smile raised on your face.
Balance in Wallet gives a movement to our mind of help others . Like on social media here we tip somed cents to valuable content writers. Our Wallet balance encourage us to release the share to other fellowship. Even we can help in better condition to our friends , family too .
Money or balance in Wallet is good thing to have . We should do efforts honestly and effectively to generate the balance. Because it is necessary for our mind's positivity and satisfaction against out spent time.
✨✨✨✨✨✨✨✨✨✨✨✨✨✨
Thank you so much for your time and reading till here . Thanks to all fellows , upvoters and subscribers. Does you @Lhes @ShameemS @Rajpoot-Bhatti. @Officialrosh1 @Itsfarah @Ling01 @Pachuchay @Niazi420 @Pearlkel also feels this kind of feelings if your wallet balance shows tiny amount .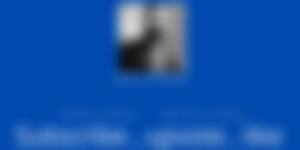 Lead image: pixabay