A Challenge On Birthday.
8-02-2022
Challenges made is more strong , energetic and compatible. We learn new way to overcome at any situation. These challenges gives us motivation and energy to go through and satisfaction over complete.
I want to thank @carisdaneym2 for putting this challenge for us on her 21st birthday. The original theme is to explore ourself with three questions which given by author. If you missed her article CLICK here to get in .
Let check her questions.
Our character is silent face of our personality which never lies. Each individual has different traits in it. For me the best trait I consider is "genuinity". I love to stay genuine . I never hide my personality , age , sex , name and even status. I am what I looks , nothing hidden or under the table things. Straight forward and love to be truthful. For example , my all social media activities are with my original name , photo and bio. No nickname , fake or avatar display.
I learn from very young age that we speak 100 lies to hide one . But truth always prevail with significance. I will share a small incident, I was in Saudi Arabia and one day I came back to my apartment ( which was on third floor) soon after departure from office due to headache. After one hour my boss saw my car parked Infront of my villa. He called me from Infront of my apartment and I don't know about it . He asked " where are you Amjad? . Without any hesitation I told him that sir I am at my room exactly now ( it was my duty hour and I didn't inform anyone that I am going to room). He asked why? I told him that I was not feeling well so I came back to my room. He didn't say anything further nor he investigate later. Now if I told anything lie to him what will happen next , you can extract the possible end.
So the truthfulness and straight forward is best trait in my character which saves me from lot of burden and problem.
It was early days of 1992 when I was student. I was playing with a friend who convinced me to come with him to steal the oranges from the garden near to our school. I too blindly follow him and reached in the garden. We plucked some oranges when gardener captured us in theft case.
He drag us out and called my uncle ( at that time my father was abroad in Kuwait) . He told to my uncle about the stealing case. They wants fine too but didn't do . Only warning gives and my uncle took me back to home . It was Friday ( those days Friday was holiday in school). when we reach at home , He slapped hardly on my face on stealing on both sides . I remember till today that I was crying with pain and my mother also weeping with me.
I never ever steal any thing after that because Mom said " Amjad promise to me that next you will not steal/ thefts any thing and I made promise to her that " yes mama I will not repeat this mistake again and I have proud that I fulfill my promise till today.
Well here lot of things we can add according to our society , teachings , environment and kind of relationship. The most important thing to me in relationship is trust. We can gain lot of things back after loosing but not trust. Once broken , never gets bonds like before even you become a golden boot.
Trust is most worthy thing in relationship. It played a roll of Piller in any affliction. We can bridge the bad patch by trust in relationship.
That's all from my side .
✨✨✨✨✨✨✨✨✨✨✨✨✨
Thank you so much for reading the article. It is my entry for the giveaway of @carisdaneym2 and happiest birthday to her in advance.
I sum up the questions again to easy pick.
What do you see as your best character trait?

What mistake did you learn the most from?

What is the most important thing is relationship. ?
I wish that @Lhes @Itsfarah @Usmanshoaib @Sajibb @Jumper-01 @Romana_303 @Roojoroojay @Rajpoot-Bhatti. @Pachuchay to take part in this giveaway. Hope to see your submission soon.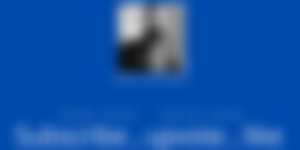 Lead image: Pixabay ( modified)