It's all about: My first write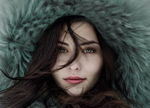 Hello! What's up? What's the update of our whether here in Philippines? It seems the weather is normal. One of the most effective day to strive. As of today I want to share with you some questions that I want to answer. So let's start and enumerate one of those questions.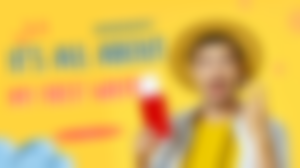 Are you an introvert or extrovert?
For me it depends on the situation coz there are some instances that I'm transforming into an introvert. Let's say I'm invited with my friend to a birthday party. Let's put it in a perspective that they are strange to me. Of course I'm not comfortable with some folks coz I don't have any idea to them. But I still I try to get along with them just for respect.
Extrovert in a since there are purpose behind of it. Making demonstration in a class, giving speech and a remarks. You don't have to be an introvert coz that's pretty important. You have to exert your all effort to give them a good speech. Being extrovert has alot of benefits to gain especially when you're applying for a job. If you want to get hired immediately of course you need to be spontaneous in speaking. Like you're master of your own thoughts.
What gives you motivation?
What gives me motivation in life? No other than my parents and girlfriend. I strive because of them. You know what sometimes it is better to have a inspiration in life than being aloof to any relationship, it's because of time will come you'll need a help, of course there's someone who can offer you a helping hands. Professional boxers seems to have great performance especially for country's pride. Family and friends are one of there inspiration. That is why we need a inspiration.
Are you willing to sacrifice?
Absolutely, I'm willing to sacrifice to someone. It's the thing that I can't deny. I have a sentimental debt to someone who rise me until where I am now. I talk about my parents who uplift from from being naive before. You know what I'd they're not good at me probably I may get abandoned or aborted. I'm so grateful to my parents coz they have done something unconditional. A love that can't be found to someone else.
Singing or dancing
Probably none of the above, hehe. I don't have any talent that requires to sing and dance. Maybe, my real vocation is an IT expert. I love computers. I really want to manipulate gadgets and computers. I also love editing. Right now, I'm getting involved in this platform and I found individuals sharing content about Cryptocurrency and Trading, I think this is pretty interesting stuff. Ever since I don't have any idea about cryptocurrency but when I read some articles it seems they caught me. Why did we get that idea? It's because we talk about talents.
Are you a online games oriented?
Yes, before I've played alot of online games especially Mobile Legend, PUBG, COC, and others. Right now, I'm getting out of conscious about the new updates or version of the games since I'm focusing my job here. Thanks to this platform cause I realized that Mobile games brings nothing but ruin my life. Well, there are alot of individuals who have successful carrier about this because they integrate it with Livestream and they literally earn money. In my case I don't have any earnings or any endorsement that's why I quit being a Mobile gamer.
What makes you disappointed?
I'm getting disappointed when someone choose impractical decision over the right decision. I don't know why but I'm getting disappointed when I saw that kind of situation. I remember when my friend just tell me that he was blaming himself coz he is in poverty now. He just said that he blame himself coz he doesn't have any degree. Well, I tell him that if you work hard before and study seriously probably you have a decent job right now. And he just said; well my parents doesn't have any interest me at school. When I hear those statements from him I feel so disappointed coz he has a potential. He is erudite in short. That's the thing that I get so disappointed.
That's all I can say thanks for spending time to read.