What's up with Humans
Currently what is happening is that anti-crypto are so massively attacking the existence of the crypto market which is falling drastically. It is a moment for them to say that their choice not to believe in the existence of crypto can be said to be right. Even in reality what is experiencing a downward trend is not only crypto but various things that are happening because of the existence of global economic conditions that are experiencing severe conditions.
In fact, if we look at the problem of inflation that is currently happening, it can be seen clearly that its existence is due to several reasons that can clearly be seen with certainty. Since the existence of the problem of the Covid pandemic that hit, the conditions of war, the practice of Ponzi schemes, and more if we look at it is the problem of the existence of tactics to dominate the market in all fields.
There is no need to explain one by one, even if it is true or not from various circumstances and sources that can be easily obtained by ordinary people about the existence of the depravity of the real-world economic conditions.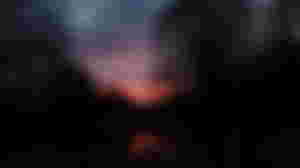 It seems that it cannot be said that only cryptocurrencies are worth arguing about compared to other investment conditions. If interest rates are increased, isn't that clear that it's not just crypto that will decline but stocks will also be affected because investors naturally look for safer and clearer investments. Then if there are too many frauds, is it only crypto that has been doing fraud all this time? Wasn't there more fraud committed by other investment projects before crypto existed? And when it comes to fraud, it's clear that a lot of what has been said about crypto's volatile conditions and risks is one's own responsibility. Presumably, there are many things that explain and notify the conditions of scams and so on to be avoided.
If we think about it, what really appears is a matter of conditions how they try to make crypto so bad that it can be eliminated is something that they are aiming for. Creating eliminates the belief and lack of interest of people to glance at the progress of existing cryptocurrencies.
Inflation has occurred, and it cannot be dismissed as a figment. In the future, one must be prepared to face the possibility of a recession. If that happens then there will be preparations for the conditions of a recessionary depression and the most feared is stagflation. The highlight is what has happened to human existence so far that all this can happen. Covid has not ended, and the Ukraine-Russia war has not died out in the face of other war conditions such as China-Taiwan and other wars.
What is damaged is not the kind of thoughts that have good economic goals but who play and cultivate to be used as tools for them to achieve their goals.
-===-