Uncontrollable algorithm
Moving on to organizing notes after notes that are getting more and more crowded by the day fill the grid of other world parts that go hand in hand with the real world. Starting as evidence for a track record that will not be able to be lost and removed to commemorate every incident that is passed as a historical record to be remembered and taken as evidence of the incident ever happening.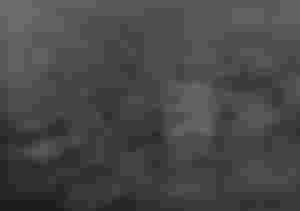 Note after note that continues to be recorded without ever stopping, every second as if everything is now under control that turns out to be out of control. Overflowing because it has filled the sides of real life to be used as evidence of this word is the true record of what has happened.
Wild, without the embrace of the gap in the human heart to realize what existence is and how it all happened. As is used for nothing for some people who do not care about their needs and also the use was created and created.
Indeed, all reality is born from the cry for freedom, the cry for the fact that you only live once, the cry of fear of being left behind, the cry of moaning, the cry of pain, the cry of rebellion, the cry of generosity, and also the cry of uncertainty. But when everything has gone blatantly forgotten about the circumstances, presence, comfort, and fear. Many laugh and many also agree. I don't know what to say about those who have believed.
The algorithm is now out of control, presenting a lot of questions for everyone who uses the algorithm itself. Apart from that, those who only study, listen, and don't care, seem to be burdened by why everything turned out like this. Unexpected and unexpected. The algorithm is getting wilder and more brutal to meet the sides of the real world that was just outside the complement of the needs required by the conditions.
Without looking for all of that it will indeed happen, it can continue to create an overflow that usually overflows above the overflow condition or disappears like dust because of disharmony and ignorance of circumstances that are no longer needed, so that even though they are slowly but eventually forgotten. Human nature is always present following the heartbeat and the whispers of the heart. Making it will control every creation that is present and presented for human needs themselves. The chain that is getting more and more shackled doesn't suit his needs anymore.
-===-