Life is life
The year two thousand sixteen was an early introduction to the crypto world, which Raka personally embraced. As a single parent who must provide for a family with the condition of three young children. Various things are trying to be achieved under such conditions, and in the end, Raka tries to make money online, without having to leave his children.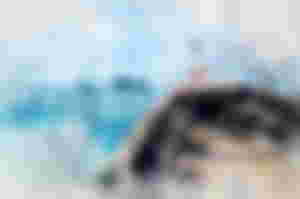 Raka is very grateful that he was given the way of convenience by Allah to be able to return to work online. So with the provision of some conveniences that were never imagined during the condition of Raka who was experiencing difficult problems at that time. It's been almost four years since Raka was just thinking about being able to work as many people do. Forgetting what Raka did before where worked can also be done online as in the days when Raka liked the field in the world of technology.
In his journey, it was like guiding and reminding Raka back to what Raka had previously forgotten. Finally, without being denied by Raka himself he got the facility to be able to do that again. Why didn't Raka get ahead because the situation was unexpected and unbelievable at that time Raka was able to have that facility even though everything was just a loan, not the meaning of owning.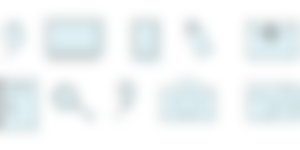 When Raka got to the facility, Raka tried to find and contact some of Raka's friends who Raka had known in cyberspace to get an online job even though he was only a freelancer. In that phase of time Raka accidentally read several articles about the existence of bitcoin and the world of cryptocurrencies for the first time. Raka tried to learn and started to follow everything that smelled of crypto at that time. Until one day Raka's friend contacted Raka and asked how Raka was doing at the time and asked to meet and he asked Raka for help organizing and tidying up the network in his office.
When they met and finished Raka's work, they talked and he offered Raka to work in his office. Raka explained to his friend about Raka's condition, which was not unwilling to work in his office but the conditions Raka was currently in were impossible for Raka to do at that time. His friend also understood and was very aware because at that time Raka did invite Raka's three children to his office at that time. From there he thought and tried to ask if he could help Raka so that Raka could work without leaving Raka's children behind. And this is where Raka tries to explain the bitcoin problem to him and also describes the existence of crypto which basically runs with the existence of decentralization and mining.
Short story, Raka got it from his friend's, until Raka was able to try the mining world at that time by trying to use mining tools that were not too expensive but could work in the place where Raka lived which did not have large electricity at that time. Finally, Raka was able to buy a mining tool in the form of Raka's first USB Asic miner. Since Raka started mining even though it was still in a very minimal condition, the income from mining at that time was enough to provide decent results for Raka himself.  Especially at that time the mining world still had a relatively small level of difficulty at that time.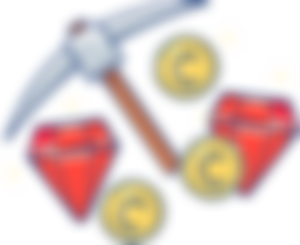 A few months later a friend of Raka's time during their lectures contacted Raka and asked about Raka's whereabouts and asked to meet. He heard the news of the troubles that happened to Raka. A week later they finally met and a few days later his friend introduced Raka to one of his family who was interested in bitcoin and wanted to get Raka to run a crypto mine with Raka. Raka's friend's uncle was very interested but didn't understand computers and other things about crypto so he said he wanted to entice Raka to work together with him, where he provided the capital and Raka who managed and ran the crypto mine later.
This is why Raka says the word the path that Raka is grateful for. Raka did not expect the road to be so good and easy to the stage that Raka finally felt a better life at that time. With the condition of crypto that is also getting brighter at that time, they can be said to have made huge profits and have the success of the mining they are doing.
But it's a pity to return to the condition of a reminder of the existence of the world. Where the condition of struggling is no longer the same as the period of success. The temptations and nature of the human caliphate will hit anyone, especially in a financially good condition. A split eventually ensued and was inevitable, which provided a major conflict over the problem of forgetting the original goal and running away from the original agreement formed.
In the end, Raka came out to leave a condition that could no longer be in line with Raka's personal self. And try to stand alone this time. Raka has learned many valuable lessons, which is not easy when it comes to success that produces great value, so since then until now Raka no longer wants to work together with others. Raka became accustomed to the conditions of running the verdict himself. Where if there is a success, it can be felt with the appropriate satisfaction of what has been tried, and if it is a failure does not cause harm to others and can straightforwardly determine what should be done in the future to correct the failure.
-===-