End Of Story
Some day this can happen. And someday all this will come. And when all this comes to an end. Will create a lasting memory that is stored for someone in the life. Time continues to change, and story become memory also continues to create new stories. And when the end is decisive, all that stops without being able to create words will pass.
What remains are fragments of all the stories of the past. Only those who know are telling the story. Told as a tale of the past. For those who don't know.
Tell to them even if it's just a meaningless story. Make a beautiful story for everyone who has never heard or knows. Make it like a fairy tale in a dreamland. Even though the bitter taste is still felt in every step that is passed.
Even if it's just a story. But let it be a story that is impossible to forget. Although it does not contain the full story of the existing truth. But make it a story that is collected from millions of stories.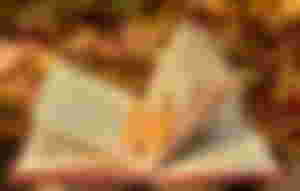 Maybe they are not a poet, maybe they are not an expert storyteller, and maybe they are not someone who deserves to be remembered for a fragment of his life story. But even though he's just an ordinary person, he's still a human. Those who have had stories, suffering, happiness, effort, sacrifice, and goodness with existing sins.
No need to distinguish. Make it as a memory of the story in the world where you, me, and we all live it. Make a story of the past in the era of the past for the new generation to live in the future. It's all just a story, but we know that everyone has a story too. Stories to tell to their on future.
Written and unwritten statements. There will come a time when all will be left a story. We don't know if this can be felt before the time comes, maybe it will be different from what will be implied. The beat of time continues to stomping leaving fewer stories to be created. But it has made thousands of stories that have been lived and passed.
But remember this is not a form of request, not a form of intimidation, or invitation Even if this is just a story. Just wanted to say something that might pique everyone's taste buds and keep them wanting to tell stories. When that time comes, let all of this be a story that remains neatly arranged in a collection of stories of happiness and suffering.
Don't just make the end Of They Story, but make it into a collection of story notes like stories that have been recorded. Neatly arranged to make something that is awaited read every time for people who want to read. Although not in the form of knowledge, certainly will have the travel experience of everyone who has told.
---