As Nigeria's youth population grows, the number of graduates increases so do its youth unemployment rate. Thousands of young Nigerians are unemployed and I have fallen within this category.
After the joy of graduation and then the one-year at NYSC, I never thought I'd be unemployed for so long. And I can't tell how long it would be before I get a job. Until it comes, how will I survive and take care of my family?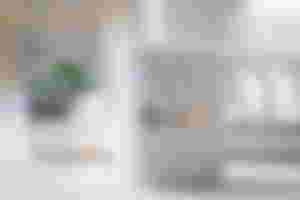 Just because you are unemployment doesn't mean that the responsibilities will go away. The bills won't stop coming – there will always be a bill to pay or a basic need to meet.
So, how do I earn to pay bills and take care of my family?
Mathematics has always been my favorite subject and many Nigerian kids dislike maths. If a child is performing badly at school, maths will almost always be the major challenge. So many parents who care about their kids' academic performance lookout for extra tutoring away from their school hours. The common name here is home lesson. So, I offer tutoring services especially in mathematics, and mostly on weekends to students and pupils who are struggling with mathematics. Most of these clients are within my community, so, I don't need to go far. I fix different hours of the day and different days of the week for the kids I teach. The challenge with the home lesson is that many Nigerian parents tend to take advantage of unemployed graduates. Some underprice them and may fail to pay when they should. At the start, some parents took advantage of my situation and failed to pay in full while some failed to pay claiming there is no money and they have not been paid. I had to adjust, I learned not to be taken advantage of and I've also set standards for myself. Now, I sometimes take payment before service or we agree on a weekly payment, instead of the usual monthly payment. And if my services are not appreciated, I stop and concentrate on others. I always put in my best to teach the kids and I take only a few so that I can give each of the kids quality time and attention. And my kids are doing great.
I get to earn some money and also get to impact knowledge on others.
There are some goods, mostly foodstuffs and wears that are expensive in my region. All I do is travel to another state where they are produced and sold at a cheaper rate, buy them in bulk, and bring them to my state to sell at a reasonable profitable price. I do the traveling and buying while mom does the selling. I usually go for what people in my community needs and things that can be sold easily. The challenge here is that some people buy on credit promising to pay at later date and it will take a lot of home visits or even eternity to get them to pay. But in general, we get to make a profit in the end.
This gig isn't always available, but when it comes, I get to usher at events, take free food home, and also get paid. I acquainted myself with event planners and catering service providers. Of course, they will have others lined up for the same gig. SO whenever I'm called, I will get to work and earn some money.
Living in a rural area opened up the opportunity of having access to farmland where we plant crops. I don't do this alone, anyone old enough to use a hoe and cutlass efficiently works at the farm. We plant crops like yam, maize, cassava, and vegetables. Most of the produce is enjoyed by us but we also get to raise reasonable income from selling some. We also raise some birds (poultry) which are mostly consumed by my family. This saves money that would have been spent on buying expensive meat from the market or butchers. I also set traps to catch bush meats – mostly rabbits.
A lot of Nigerians gamble. Not surprised why there are so many betting sites that provide betting services to the country. A lot of young guys around me gamble on football events. I love football and study stats a lot. So I get to make good predictions. So I predict for friends who are interested in my services, and they get to give me an agreed percentage when they win. Some prefer to pay for the tips before getting them from me, so they don't have to share their huge profit with me. Of course, I make it known to them that nothing is sure in football, all I give are good choices based on my knowledge of the game and statistics.
I have other gigs I earn from and one among a few is working with the Joint Examination and Matriculation Board (JAMB) CBT Centre during candidate registration for the examination. It usually lasts for about 6 weeks. The important part is that I get paid for my services.
It is said, "leave the last for the best". This is my latest addition to the list of hustles. And joining the read.cash community has turned out to be the best decision I have made this year. I have earned some good amount which has helped me make some provisions at home. Though I'm not such a good writer, I try my best to produce something readable and appreciable. I thank the read.cash community for their support thus far. Without them making out time to read, like, and leave comments on my articles, Rusty might not have recognized my work. Thank YOU to the users who welcomed me and also tip my posts whenever they can. Special appreciation goes to @Telesfor @PVMihalache @carisdaneym2 @Eybyoung @Eirolfeam2 @jane @MicroReylatos and more.
Since graduation, I have sent my resume to a lot of establishments and also interviewed with some of them but nothing good has come from it. I didn't stay down in disappointment, though I did at the initial time, I had to pick me up with the courage from family and a few friends to stay focused on job searching and taking advantage of the opportunities around me. Unemployment is a challenging state, but it can also present a lot of opportunities for the calm, focused, and proactive few who are ready to seize opportunity when it presents itself.
Whatever I do, I avoid doing anything illegal and I don't compromise people's safety to make money. I have been presented with opportunities to make huge money illegally, but I don't have it in me to compromise. I have been wired that way.
I hope the opportunities keep coming and my hustle pays. I'll keep looking forward to better days.