The bully and the bullied
Date: April 7, 2022
Writer: AlphaCron
Your resident AlphaCron is back again with another personal content for you to take the time to read while you're in the comfort of your own space.

Anyway, how's your Thursday? Well, if you asked me, I had a great Thursday. In fact, today marks the 4th day of my actual teaching class. It was so challenging for me considering that I wasn't able to rehearse fully the subject that I just taught a while ago (this afternoon around 1-2pm). In spite of that, thankfully, I still managed myself to get through with it. Be that as it may, I felt a bit disappointed; I could've done it better. My performance wasn't that excellent, but it wasn't that bad. If I had to rate myself from a scale of 1 to 10, it would be 8. Considering that it's a real-time class, I couldn't escape from experiencing some technical errors during the lesson proper.

On the contrary, before heading straight to the main piece of this blog, allow me to describe my day yesterday. I went to school despite the fact that it's my day-off. The reason why I went to school is that there was an event yesterday. It's a community service event spearheaded by our cooperating school and the barangay. We needed to attend the event as it is part of our compliance as an intern. What we did yesterday was to distribute the school supplies to the children in the barangay. Besides, we managed to document ourselves through taking some photographs to our beneficiaries.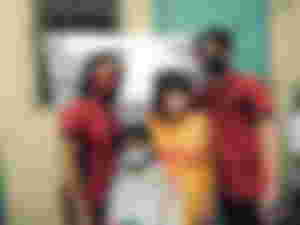 ---
If you haven't read my previous blog, then here's the link.
https://read.cash/@AlphaCron/worth-the-spend-thanks-read-b1d51eb8
---
These are my amazing, generous, and supportive sponsors! Please do check their worth-reading articles because for sure you will get valuable insights from them. You might as well keep in touch with them by subscribing their accounts.
---
For today's blog, I would just like to share my realizations after watching the first two episodes this Korean series entitled, "Tomorrow". And so, without further ado, let's cut to chase!

TOMORROW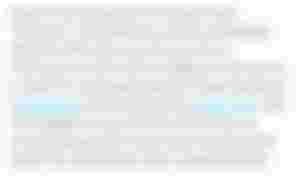 My brother and I happened to watch the first two episodes of the series after I finished my class just this afternoon. I thought that it will be boring to watch, however, I was amazed of the story. In the first two episodes, the story is centered on a writer who has experienced being bullied back when she was in middle school.  She can't let go of her past. As a matter of fact, what she had gone through had caused her to have a traumatic experience up until in the present time. Worst of all, she gets to work with the person who bullied her before. That bully has become popular because of the work she doesn't even owned in the first place.

Anyway, here are some of my realizations after watching the first two episodes of the series.
Suicide should never be an option if you feel like you can't overcome a situation like bullying. No one can bully you if you try to fight back to the bully. What you need is to learn how to fight back. Never let anyone degrade you as a person. Unleash that beast in you. A beast can defeat a beast. Never show to them that you are a weakling or else you will be an easy target to them. Suicide is a selfish act I must say because it's like you are not minding those people you will leave behind.
Do you believe that if you commit suicide, you will go straight to hell? If you asked me, yes I believe. As a catholic person, suicide is a mortal sin; a sin that is unforgivable. You commit such act only to waste the life God has given to you. Life is a precious thing. That being said, you must cherish that life you have until the day you die.
You are the weakest person if you allow someone to treat you horribly. Don't be a coward, make them feel that they messed with the wrong person.

Save yourself from those bullies. Be strong enough to confront them. Never give a hint of weakness. Learn how to defend yourself. In this way, they will be threatened.
---
Personally speaking, I never experienced being bullied physically, but in terms of words, I used to receive those hurtful words back when I was in Junior High School. One of my classmates bullied me before not because of my physical appearance, but because I couldn't pay every time there's a school event in the school. Considering the social status of my family, I am way too far from his social class. Although his words cut deeper like a dagger, however, that won't bring me down. For all I care.
To conclude this blog, the issue of bullying is very alarming. That said, this issue should be addressed in schools and in the workplaces. If you are a victim of bullying, speak up. Don't be afraid for the law favors you.
---
Thanks everyone for dropping by! See you on my next blog. Bye for now.
---
Lead Image:unsplash.com