Why I am addicted to Milktea
Each country's method of serving tea differs. Traditional English milk tea, on the other hand, is quite a different beverage from milk tea in Asia. Bubble tea, a milk tea concoction created with sweet potato or tapioca flour pearls and ice, is popular in Taiwan. Bubble tea stores and franchises are springing up like weeds all throughout Southeast Asia, and they're quickly making their way to countries like Australia, Japan, and the United Kingdom. Milk tea in Thailand is on another level since it is flavored with aromatic Thai tea and has a creamy, smooth texture. Indians typically drink masala milk tea, which is a type of milk tea that has been flavored with spices, such as cinnamon and cloves.
Because it's delicious, it's a hit all around the world. Even though it's sweetened with artificial flavoring, it still tastes a lot like chocolate milk and has all of the same characteristics as chocolate milk. If you don't care about being healthy, then it can't be all that horrible.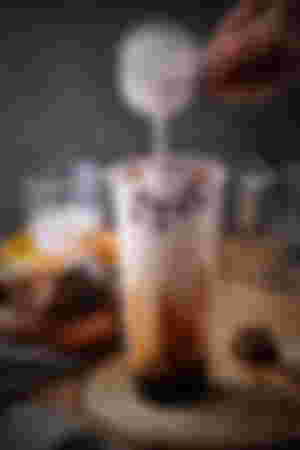 Adding a lot of milk, sugar, and flavoring to coffee is nothing new for Starbucks; the "pumpkin spice" craze that hit the United States a few years ago overlapped with salted caramel and whatever else was fashionable. In Bangkok, it's becoming more common for hojicha (made from roasted Japanese green tea) to be served with flowery flavors, such as rose petal and sakura, in Bangkok. The popularity of matcha variations may be waning due to the wide variety of other options. Cheese teas, which include cheese in some form, may have been popular at one time but have since fallen out of favor.
In part, this is because it's so simple for merchants of all kinds to make. A powder and water mix can be the basis for street stall variants, while fresh-brewed themes can offer a lot of differentiation in higher-end options. According to information from contacts in the city, a new trend in Singapore is brewing traditional teas to serve as a basis. (Tie Guan Yin, roasted oolongs, and such).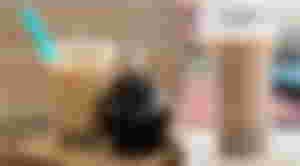 Everyone, of course, has their own preferences and viewpoints. There have been some great bubble teas out there, but lately, I've been more than a little let down by what I've had. When it comes to milk tea, many stores don't use milk or tea, and thus the drinks don't taste like milk tea at all. They are either watered down with ice or watered down with extra water when you ask for no ice, and are loaded with sugar. It's becoming increasingly difficult to find even sit-down cafes that still serve it in environmentally-friendly, non-disposable glasses.