Rules Of Life
It's been a few days since the last I stayed here, I miss reading some articles from different users here, I miss rusty haha, anyways being busy is not my reason, why I'm not active this past few weeks, I just avoid myself of thinking about my daily events and my life but as of now I might ready to go back to track again of what I usually do before.
These past few days, I learned a lot of things in life. A lot of powerful and inspirational words might help me to realize and get up in life and fight again to win in the battle of life. It is easy to say but we all know that it is difficult in a real-life situation, there is no easy way of succeeding in something, it needs dedication and hard work, and most of all trust in the process of what God gives to us.
What I usually did these past days is focused on my Job and strive a higher sales to be a good sales staff in our branch and when I'm free I keep on scrscrolling facebook watching some funnies videos on youtube and Facebook also. While scrolling on Facebook some share posts caught my attention which is I can say that these words are very suitable for such a situation where a person can relate and realize to get up again. Let me share with you the shared post on Facebook that I saw which is the "Seven Rules In Life".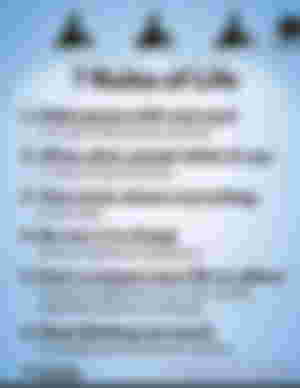 *MAKE PEACE WITH YOUR PAST
~ We all know that past and present are interconnected to each other, there is no present if we do not surpass the past, there are a lot of things that happened in the past but we often remember happy moments and most especially those moments that made the person down, hurt, and also other painful experience caused by other people or other things along the way here in present. Why is it making peace with our past is one of the rules in life? It's simple, thinking those bad memories in past might affect our present, in another word, "Don't ruin your day by thinking of a bad yesterday. We should face the new day as another page of our life.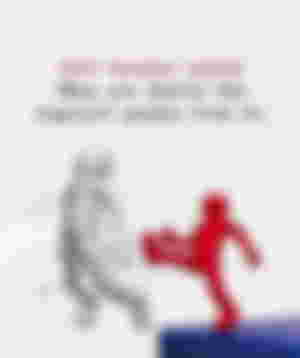 WHAT OTHER PEOPLE THINK OF YOU is none of your business
We can't deny the fact that we're living in the world of judgment, A lot of people will judge e people also coz that is the nature of human beings, we human beings are perfectly imperfect. Different thoughts from people around that might motivate us or down as a person, so to avoid that concern, we must ignore that coz it is none of our business anymore.
TIME HEALS ALMOST EVERYTHING
Give it time, Only time can tell and only time can heal of almost everything. Don't rush things, if you're trying to move on in something just let time can do it for you, don't force yourself on something you cant to do in a short period, yes, indeed, it is not easy but that is the only thing we can do is to let and trust time to heal everything. We must wait the perfect time and don't rush things.
NO ONE IS IN CHARGE OF YOUR HAPPINESS, EXCEPT YOU.
Some people will make us happy but despite that, they are also capable of hurting us in all aspects, the happier we feel is the double in return in terms of pain we felt if they will going to hurt us. This is life, it is our nature to feel sad and happy but the thing is, no one is in charge of our happiness, it is our choice always to become happy, we are the ruler of our lifelines no other done but ourself. Don't depend on one thing to become happy, most especially don't make a person become your source of happiness if you thought that time to time he or she will hurt you and leave you Lol.
DON'T COMPARE YOUR LIFE TO OTHERS
Comparing our life situations won't help us to succeed, we have different levels in life and if we always compare our life to others' life you will end up always failing, we have a different life to take, we have different battles to fight, and most of all we have different dreams in life to achieve. Don't dream to become the other person you compare to your life coz you don't need to compare your life to them coz you have your way to take in life.

If you're one of the top-class people who live in a certain country don't judge low-class people coz you don't know, and you have no idea of what their journey is all about.
STOP THINKING TOO MUCH
Ourself is one of the most dangerous enemies in our life, overthinking can lead a person to a miserable life, we should avoid overthinking coz this is a serious mental problem of a person which can lead to a person into an unhealthy life.
SMILE
A simple word yet it plays a very important role in the life of a person. Never fake your smile, smile in any situation coz it will help you to avoid bad situations. Smiling is one of the keys to being happy, and being happy is a sign of a happy and healthy life. So don't let problems will stop your happiness coz smiling and being happy is a priceless things we should have in life.
Thanks for dropping by ;*
Lead Image and Photos from FB.