Hoping for a Change
January 2, 2022, and today is Sunday.
And finally, we've done celebrating the new year.
In today's article, I just want to share random thoughts of what's inside my head and it might be about the new year, etc. I don't know what to write at this moment, I hate this feeling that I want to create one but my mind can't cooperate with what I want Lol.
Today, since this is the 2nd day of the year, I think many people are preparing to go to their respective work to earn and cover up the money that they lost from the expenses from Christmas and New year.
We must start our day with a positive mind, and hard work coz today is the day that we must prove to ourselves that we must do better this year than the last year. Not tomorrow, not in the next day but today is the perfect day to strive hard for what we must do for a better person and a better year to meet our dreams and goal this year. Let's all start today.
Wake up from your bed, take your breakfast like a soldier, and take a bath to refresh your body and mind to start the day more creative and active.
I've noticed to the people and to the environments we have right now is that CoVid is not that rampant nowadays and people become more confident walking outside after the vaccination, I've noticed that some people kept walking outside without following the health protocols such as the social distancing, and most especially many people outside without wearing a face shield or facemask.
Is this a sign of we're getting better at becoming normal? Or are we just only people who become confident of not following the health protocols? Is it because of the vaccine?
Anyways, Covid is just a virus, we must change our perspective on it we are now facing the year 2022, and last year covid brought us a shocking experience of what we have seen in media.
We are now proceeding from 2021 to 2022 but still amid of pandemic, I hope everyone will keep moving forward from our shocking experiences brought by the virus. Let's all start the change to ourselves, be the one of change let's face 2022 full of positive vibes.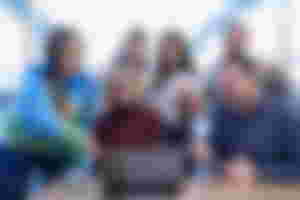 Are you also the one who misses the smiles that we often see before without wearing a mask?
It is nice to imagine that every people in a working area confidently shows their happy face without wearing that facemask. It is nice to see how beautiful and happy the people are before without considering the health protocols. It is nice to reminisce that even in a working time we can see the happy faces of people while at work.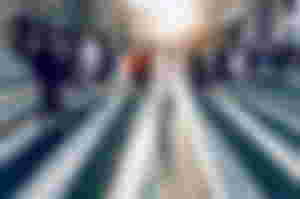 That's our life before that we are free to walk without wearing a facemask and considering the social distancing, It's nice to reminisce our old situation without the virus,
Those feeling that we can go anywhere without wearing a mask, we can see people were only busy with their work, I miss how people going to work normally.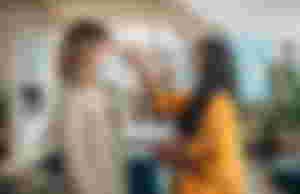 Before we're free to enter any buildings especially malls without checking our temperature, but now someone will check our temperature before we enter any establishments.
We're free before to enter malls and any establishments without that temperature detector, but now if we have a fever or the temperature detected an unusual heat of our body were not able to enter.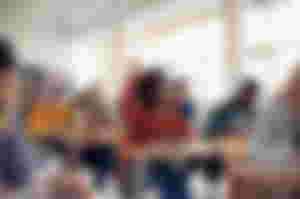 Even in school, I miss how every student is busy preparing to go to school. Before students enjoyed their daily life as students I miss how they walk with their classmates and schoolmates to go to school or the other miss their daily routine of waiting for a motorcycle or a bus to go to school but today is far different from before. I'm pretty sure that the majority also of students miss of how their old student's life. Students miss how they physically interact with their classmates, how they learn from their teacher, and how they cheated on their classmates Lol.
My point is, the virus brought us to the new normal life and today is the 2nd day of another year which is we are living now in the year 2022, We all know that there is a big change, and we missed the things that we often do before.
I hope 2022 will bring us hope for change, and I wish that our world become normal.
Have a nice day to all, :)
God Bless, :)
Photo from unsplash,