Disco Party, Are you familiar with this?
Hello everyone out there, today is Sunday and how was your Sunday Sunday, my friend? I hope everyone was having a good day today.
Someone convince me to go home just for today coz this friend of mine wants to go to a fiesta celebration and he wants me to with him to go to that place, Brgy San Isidro is the Brgy where is the feast celebrated and this place is not that far from where we live coz we are neighbor in Mahaplag. He convinces me to go home since as I've said in my previous articles I'm now living alone in a boarding house which is I only rarely go home. One of the reasons why he wants me to go with him is aside from the fighting at the table with a variety of viands he wants also to dance at a disco party, but O said that the disco was already done last night that's why I insist to go home with him coz for me it is a tiring plan to go home and will back again by tomorrow so I decided to stay at my boarding house.
Since I mentioned above about DISCO let's talk about this, are you familiar with disco parties? don't tell me that you don't. We all know that a disco party is the most common when there is a certain celebration most especially at the feast. For some teethe ns, the the the feast is boring without this disco party and I admitted that I'm one of those before even tho I never dance in a disco.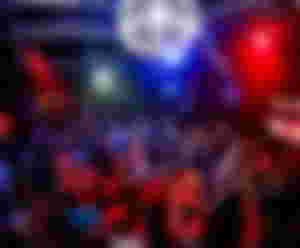 Have you ever tried to dance at a disco party? Or have you tried to go to a place like this before Coz there are people who also never tried like this coz it is prohibited by their religion or some parents disallow their children to go to the place like this.
If you're one of the people who likes disco party,you also know how fun of being with the crowd where everyone was dancing in their very own moves, yung iba panga parang bulating nalagyan ng asin haha.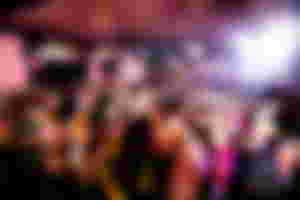 I have been in a fun and bad experience at a disco party, yes, not always in disco party is fun but most of the time also we encounter bad incidents. So let me classify my bad moments and good moments in the disco.
Bad Experience at a disco party
We all know that a disco is a crowded place where there is a lot of people who are enjoying by group and dancing together with their comrade and the majority of these people bring their alcoholic drinks where they can drink while enjoying the sounds of the disco, but the thing is some people change of how they act normally when they got drunk and this act will lead to big trouble inside the disco area and what I'm afraid the most is this scenario where people are ready to hurt someone and ready to get hurt also. The trouble and the drunkards inside the disco party is one of the reasons why sometimes I prefer to stay at home than join I still remember the SK night before when there is a big disco party in our town, at first around 8:00 in the night up to 11:00 everything was fine but after aig incidents happen where a lot of people gets hurt because of the big trouble where one person died and my classmate was facing also life and death coz one person stabs him but fortunately he survived. So thats the incedents and my reason why I prefer to stay at home sometimes.
What I like in disco party
Disco party is a common events in any celebration, but what I like in disco is how people dancing, yes, I like only how the way they dance coz I admit it that I'm not a kind of guy who likes dancing, I hate dancing since birth kung may nakakita man sakin sumayaw please keep it secret nalang kasi antagal koyang pinag-aralan hahaha. Back to the topic, as I've said I don't like dancing and I'm not good into it but if you're wondering why I like going to disco party it is because I feel like everyone was happy and stress free at that moment.It is nice to see people are dancing with a smile, and I'm having fun also looking to those people who have a peculiar moves in dancing, sabi ko nga may mga taong oag sumayaw parang bulating nilagyan ng asin, may mga tao din na kung sumayaw ay parang di malapitan kasi parang hawak lahat ng dancing area, at merun ding mga tao na pacute sumayaw naghahanap lang nga gwapo at magaganda sa disco alams na galawang hokage pacute moves hahah may mga gantong tao sa disco.
So thats it, how about you? Do you have any experience about disco? You're free to leave a comment bellow :)
Thanks for dropping by :*
Photos And Lead Image from FB.,