Unplan malling and monthly errands
October 31, 2022
Howdy readtizen, hoping everyone is safe. Yesterday I wasn't able to write nor be active because we have a total blackout due to typhoon Paeng and my battery phone was drained, even yesterday was a good weather already, still they need to fix something because of the wirings that been cut due and some falling trees that touches the cables. But luckily they really try thier best to return the power supply at 7:40pm so we are all relieved after, I even heard people shouting for joy after the power supply is back.
---
Its end of the month and some of you already knew what is my duties during end of the month and I am going out alone because I need to walk here and there for my different transactions.
I already told my partner early in the morning that I will be going out to the city, and he just said its too early and I have something to do.
So what I did after my normal chores, I wash my clothes, I need to donit little by little because of the weather, still its gloomy and with scattered rainshowers.
Lunch time and he said he is not yet done with his work(nagbuhangin kasi sya dahil umapaw ang ilog madaming buhangin dagdag budget din un kapag nabenta nya)and he said to tag Adrielle with me.
So I have no option but to prepare the lil girl, and she was excited too. I need to prepare her faster because of the weather its get too cloudy and looks like it will rain.
After dressing her up and I change my clothes too, I saw my neighbor and they are talking with neighbor in a loud voice and saying that they will go to the city, so what I did even they are not asking me if we want to tag along with them, I make the move and ask if we can ride thier car because we will go to the city also, and even they dont want they have no choice(diba haha)so we hurriedly ride and thier way was on the SM Lucena, so I agreed that they can drop us there.
When we arrived at SM I remember Adrielle never been there so before we went back to the city, we roam around for an hour I think, we take pictures on the Christmas decorations and Adrielle ask if she can ride the carousel and went to the arcade to ride and play, since we have limited budget I let her spent the ₱100 for her carousel ride and play at the arcade after playing at the arcade, we went down and about to go to the city when she said MAMA AM SO HUNGRY AND TOUCHING HER TUMMY, so we went to Jollibee and I order her a simple meal that she will enjoy and then we went to the city.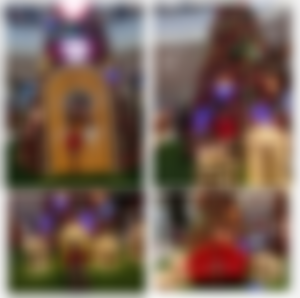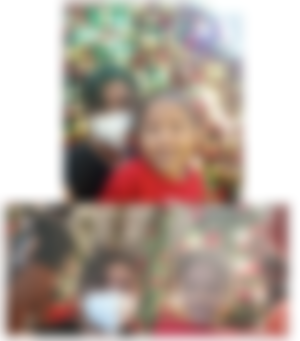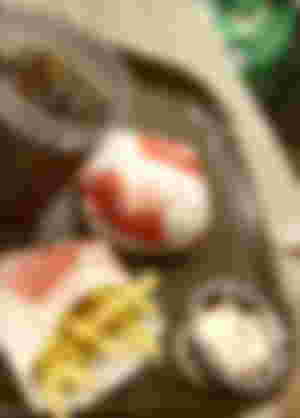 Our first stop was at the Church, the mass is about to start but looking at the weather I get worried since we are outside coz the Church was full already so I just pray and we walked.
Next was I cashIN in my gcash account at watsons touchpay but I've waited sonlong because the man who was using makes a lot of transactions( ₱20k, 10k, 8k)mapapa sana all ka sa kapal ng pera hehe unlike mine which is ₱4k only haha.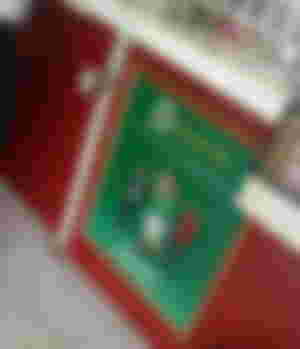 Then after we went to renew my pawned items the main reason why I need to go at the city monthly, then we walked to the grocery store to buy some basic and primary stuffs and ver limited budget only, then buy her milk and vitamins, then we went home.
The best thing with Adrielle even she tag with me, she had fun walking along and enjoy the views, she sometimes complain that wmshe is tired and I will carry for a while then when I said that I am tored carrying her, she will walk again thats why, sometimes its ok with me if she will go with me.
--
That is our quick and unplanned malling yesterday, even its just a short time but I can feel the happiness that Adrielle feels and she even keeps telling me MAMA IT SO MUCH FUN, and looks how she poses in this so cute and funny.