December 6, 2021
Hows everyone from this community. I hope everyone is feeling great, happy and excited coz Christmas is coming to town, we can count the days using our hands and its just 19 days before the coming of Jesus. Are we all prepare for the feast? The church is always telling us that our heart are supposed to be the well prepared for the birth of Christ.
Before am gonna share the fruits of my labor, let make few recap, after I graduated my secondary level, I immediately starts working, yes at the age of 17years old I started my first job as factory worker in Laguna and at my young I dont know how to value money, spend here and there and give some to my family. But if you are a factory worker you will expect different types of people. The party goer, the workaholic, the business minded and many more.Gladly I met the business minded people, they introduced me the Gold Paluwagan, and that is how I started to invest in Gold thing.
The first one I had is my necklace, if I may remember it right I had this for ₱3500, not on a cash basis ok. The first thing is you will choose your item and how much it costs then every payday or salary you will pay amount of ₱500 until you have fully paid the price of the item you choose, and once it was fully paid ibibigay na sayo ung napili mong gold item.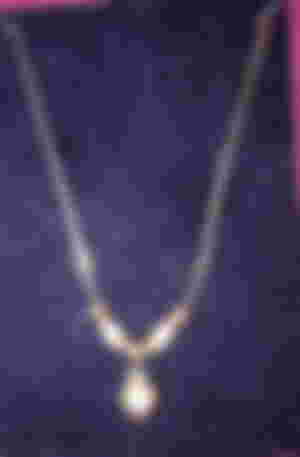 The second one I had is my gold bracelet, I think I had it for ₱3000, its the same process, need to pay every payday then after mahulugan ung amount you will have the item.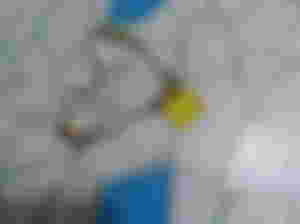 Then I had a simple ring, I dont know why I bought it for myself, kasi feeling ko wlang magbibigay sa akin(charr) at wla nga tlga kya am happy I bought this ring for myself. I think it costs ₱1000.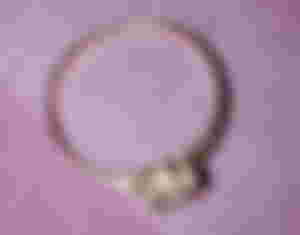 Those 3 items were ny investments for working 13 years in a electronic company. But I think I really had a good investments coz these items really save me when my pocket is empty. How many times I have pawned this items. Madalas if I dont have extra budget for my family this gold items saves me.
And it is really a good investments, why? Because the price of gold is getting higher, imagine kapag sinangla ko sya its double the price when I bought it, and maybe soon it will be tripled or quadropole. So I suggest if you want to invest, gold is one of the good investment.
But am not yet over coz I still have one left with me, I got it when I worked in taiwan theres a jewelry store there where they offer the same thing. You will choose the item and you will give an initial downpayment, like $1000 taiwan dollar then they will keep the item so it will be safe from the buyer, then monthly you need to give how much you want until you pay the exact amount, and they will give you the items. And this is what I bought as my souvenir in taiwan, a necklace too. It costs 7000 taiwan dollar about ₱10000 in our local money. And I think I made the right choice coz when I pawned it, it really costs ₱10000 haha.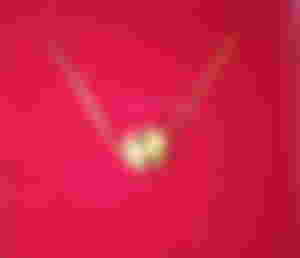 Maybe some of you will ask what if you dont want the items anymore and you want your money back, will you still get it? The answer is yes because the items are still on the hand of the jewelrer, so no worries that you can't get your money when you change your mind, as long as the items are not in your hands yet. Ganun ang usapan.
But for me, this gold items are good investments, coz thier value never gets low, as days and years passed by its getting more expensive.
I remember when I will get this necklace of my mine from the pawnshop, the teller ask me, Mam bakit tutubusin mo na? Kakahiya na tagal na nitong nakasangla, I replied, then the teller said ok lng po Mam kahit dito muna sya, then sabi ko, ay ayoko na haha, gusto ko na syang matubos, the teller said once again told me, Mam sa susunod na sangla nyo is ₱11k na po, kya ok lng po na dito nyo isangla uli. Then I said ok, pero sana wag na uling maisangla:).
---
This article is not for bragging, I just want to share how this items / investments help my life. Yes I still buy some silver accessories but not so much, I prefer more on true gold coz of the value of it as time passed.
So if you dont have any idea on what to invest, try this gold items, ndi kayo magsisi, coz it worth more than the price and soon you can give it to your little one, just what I am planning to do when Adrielle grew up.
Its a great feeling when you have something that you can call mine diba as in galing sa pagod at hirap mo, taz nakikita at nahahawakan mo then soon ipapasa or ibibigay mo sa anak mo.
---
This is it for today! Thank you for reading, upvoting and commenting. I hope you had some ideas with my article today. I dont have article yesterday, maybe sunday can be a restday for me, or depends on my mood.
Thank you!
To all my sponsors(OLD and NEW) thank you for staying and supporting me❤️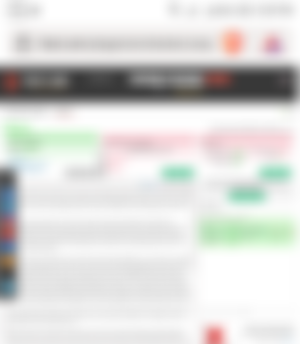 God Blessed Us All !
🌹Annie Marie🌹
2021.12.06