My very first pancake with Love
June 9, 2022
This afternoon, is the very first day that I prepared snacks for my nieces and nephew, I know its a simple food but since I am not fond of cooking so for me its a big achievement already.
After a short nap, I feel so hungry so I opted to prepared pancake, tho it was as easy as 1, 2, 3 but for a mom like me who is not into cooking, Im a bit anxious while preparing it and also the pancake mix was just left over, so estimating is what I did.
The pancake mix was 500g but I estimate the left over has half of it. So I just add:
1 egg
2tbs of oil
1/2-3/4 cup of water
Then I mixed it all after, tho it was a bit sticky after I mixed, I choose to let it stay that way than being malabnaw. Then after mixing I prepared the frying pan and dairy cream.
I was able to make 6 pancakes only and we had 1 for each, and you know what my nephew is asking for more but its all consumed and my mother is asking too but I told her, I will just prepare again tomorrow coz theres one more box here.
I was very satisfy with the outcome of my first try, coz even Adrielle is keep telling me, oh so yummy delicous pancake Mama, sarap pakinggan kahit alam kong madali lng gawin para sa iba un.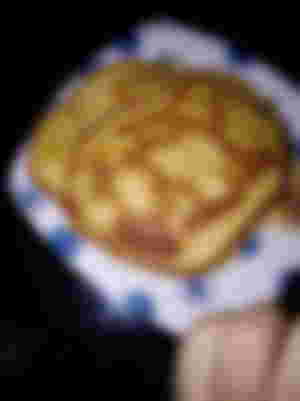 =======≠======================
A very hot day, the day starts gloomy but as it passed by the sun starts shining so bright that I feel so iritated, plus the consequence of sleeping at 2am because of watching a series movie that makes me feel so sleepy today.
But since I have still obligations there's no room for being so lousy and sleepy head, so I did all my best to do my obligations like taking care of two kids, and do our laundry.
This will be all for todays achievement readtizen.