My Read.cash Journey
February 2, 2022 14:00pm
Ni hao read cash community! Its another cold day here in taiwan(char char lng), but its really a cold day here in Quezon province, I feel like I am experiencing the winter in taiwan coz as of this moment,I al in tucked with my blanket and writing for my blog today, if I put my socks and gloves with me,I can really feel the winter in taiwan, but I can handle the cold only blanket is needed hihi.
Anyways, I know this topic that I am going to write is like a prompt but its not(ang gulo ano:)) but some users answers these questions already last last week, and since my mind is not cooperating with my hand that time, so I just save those questionaire in my drafts. Now I have time to answer it and my mind is now functioning little by little haha. So here is my version.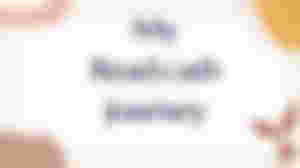 What you know about read.cash
To be honest, at first I know nothing about read.cash, Ma'am MJ introduces me to this platform during the time that I was seeking for financial help for my nephew, she said if I knew already about read.cash, then I answer her that I just read it on some noise users, then she said make an account and write an article about my nephew, so follow I her, created my account and I start writing my article, and thats how I started my read.cash Journey.
What thing you like most on read.cash
The things that I love on read.cash community is the attitudes of people here, because even you are a trying hard writer/blogger they will not let you feel that way, they will leave all positive comments, encourage you more when you get depressed and tap your back virtually to show thier support with you
What thing you don't like on read.cash
I don't think, theres is something that I dont like here on read.cash, coz for me its the best because it requires nothing but just follow the rules and you can start your journey in read.cash
What you find on read.cash
I found alot on read.cash community, like virtual friends that became my true friends also outside the community of read.cash. I earned some Bitcoincash that help me with my financial issues. And overall I found my second home here in read.cash community
Which is best read.cash user according to you
The best read.cash user for me, well I must say that we are all best users here, but there are best and those are the pioneers of read cash, I can't mention them all coz I dont want to missed someone/somebody they might got mad at me(kidding) but besides yhose pioneers there are more best users here, they are the those who remains here despite the absence of our generous lover(green baby) with thier articles for how many days and months.
Your Best memory on read.cash
My best memory would be, when I join read.cash community, because before I met read.cash I was so busy scrolling my facebook account and looking for a free earning sites to help me financially but I end the day that found nothing, but now that I have read.cash in my daily life, I am busy writing and reading article that is worth to read and at the same time I am earning too.
Where you spent first earning from read.cash
My first earning here went to my nephews medication, coz after he was diagnosed mith Leukemia there are more laboratories needed to undergo and very pricey so I sent it to my sister together with the cash assistance that I received from the noise.cash community
What best lesson you gain from your mistake on read.cash
When I join read.cash, I never read the rules, I just start writing articles and those are all based from my experience and one of that topic was about scam, and it says in the rules that its not allowed to tackle/write about scam, my article never get any upvote from the users and from the generous lover(green baby). Thats what I learn from my mistake. If you want to share some experience about it its ok but never let it be your topic the whole article.
What you learn from read.cash
What I learn from read.cash is that you dont need to be a good writer or blogger to be part of read cash community all you need is just being true to yourself, enjoy the community and never push yourself, just let your ideas flow freely and share with the community and thats it.
How read.cash brings positivity in your life...
When I joined read.cash community, and start earning some Bitcoincash, I had this positive outlook that it will help me alot especially when it comes to my financial problem, and it really happened coz I was able to pay my debt and get my pawned gold bracelet using my read.cash earnings.
==
This how my read.cash history went, I hope you had a good time reading it, and you are free to leave some comments and I will be glad reading and replying those comments of your,and be more inspired to write more articles soon.