BitcoinCash: a life save and a life changer
April 4,2022 13:47pm
Good day readers? Brand new week has begun, the Muslims are celebrating thier Ramadan, we catholics are closed to holy week and if I'm not mistaken the Iglesia will have thier Santa Cena( I dont know what is with thier celebration but its a special day too with them). Most of have our own feast and we should respect each others belief so we can have a peaceful life. Respect and be respect and thats it.
==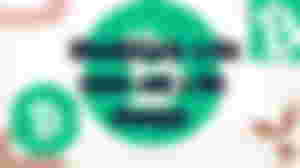 Where did you meet Bitcoincash? Are you familiar how it works? Do you look forward yourself a millionares in the coming years?
Actually I met BitcoinCash in Telegram, its the BCH faucet where you just visit a link and you will be paid of, but I am not aware how it works, I don't even know that its also a part of the so-called crypto currency, the only crypto-currency I know was Bitcoin, because there are alot of news and commercials especially in facebook about Bitcoin, so I was really noob with regards to BitcoinCash, not until I met noisecash and readcash. This two platform helps me to widen my knowledge in crypto(not in trading) the platforms introduce me to BitcoinCash and it also help me to realize that the crypto currency is not just about Bitcoin, there are alot more and one of it wasour beloved BitcoinCash.
The day, that I started to earn from noisecash, I was unaware that the value of it was fluctuating or volatile, and I dont even know the terms HODL. At first I thought others are just having a typographical error with that word so I am the one who adjust, thats how I am fool!sh with the crypto verse. The only thing in my mind that time was to save all my earnings in noisecash so I can pay all my debts and get my pawned gold bracelet at the pawnshop.
Hodling never cross my mind that time. I remember when I ask for financial support for my nephew, and I was able to receive about .2BCH and I add my earnings and I converted it immediately, and it was ₱7k without monitoring the value of it. Not until I cross the post of one user that converted .5BCH and it was about ₱24k. And thats the time my curiosity got me.
After that incident of my conversion and other users conversion, I start to be vigilant with the value of BitcoinCash in coinsph and I start to adopt the word HODL. Every other day I track my earnings and how much it is if I convert it, thats how I started. I had my notebook with me, listing all the earnings, and summing it up at the end of the month, then I deduct my expense in internet load, then the rest will be save in my coinsph and be hodl.
How did I say that BitcoinCash is a life saver?
Some of the users or hodlers of BitcoinCash including me belongs in the middle class, and we depend our daily expenses with our earnings from noisecash and readcash, and in times that our physical wallet is empty, we immediately open our online wallet and check how much is in there, tho its so hard for us to convert it especially when the value of it is in dump, but we have no choice coz we dont want our family to be hungry just for the sake of hodling, but we always promise to hodl soon if everything was doing well. Needless to say this is how BitcoinCash save our life, our empty stomach are filled, and we were able to buy our basic needs and our kids stuff. Which is the very important thing to survive.
How did BitcoinCash becomes a life changer?
For now, we cannot totally say that BitcoinCash is a life changer, but I know one day it will happened.

When I was new in noisecash, I always read with other users especially the pioneers who are hodling more than 5BCH that 5years from now BitcoinCash will be ruling/re-aligning with Bitcoin and Ethereum. And I do firmly believe that it will happened. Why? Because there are alot of Merchants / establishments in other part of the world who adopt BitcoinCash as mode of payment and I am looking forward that soon our country philippines will be joining them too.

With these awareness it is not impossible that soon BitcoinCash will be ruling the world of crypto, imagine noisecash users is now 300k and if we all used this BitcoinCash in every transaction and also start trading, I dont think it will be a threat with other crypto.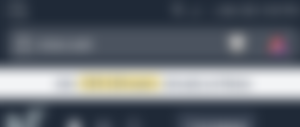 For now, all we can do to help the BitcoinCash community is to support every BitcoinCash merchants/establishments, and with this little help from us they will be more encourage to accept and adopt BitcoinCash and spread the awareness with thier friends relatives and other business partner.
And if five years from now BitcoinCash re-aligned or rule the cryptoverse, hundred and thousands of lives from middle class will have a brighter future.