Waking up early this morning makes us feel a bit frustrate because we have plan of going to the beach as early as 5am but the weather is not good, strong rain and wind wakes us up, so we all decided not to go, but we are still thankful because the rain pours out before we go atleast we are safe especially that we have our kids with us.
Around 8am and the rain stops and the sun is slowly showing up, when I start cutting and peeling of the squash/pumpkin, because I will cook it for our lunch, as I start doing it, my brothers partner approach us
"Hoy kayo bang mag-ina hindi kayo sasama(are you not going with us)"
"Hindi po kasi tanghali na bawal na yata ang bata sa dagat(no, its late, children are not to the beach anymore)" I replied
Then my partners niece came and told Adrielle
"Bakit ndi ka pa gayak(why you're not yet prepared)"
"Hindi na kami kasama, bawal na yata ang bata kasi tanghali na(we're not going because its late, kids are not allowed anymore)" I replied
"Kasama namin si neego(thier nephew on mother side)(we have with us neego) "she reply
"Pede pa ba ang bata? (Are kids still allowed)" I ask but no one answer, then I ask another niece of my partner
"Kasama ba si Bella(the baby of my partners youngest sister) Is Bella going with you"
"Oo ate(yes) "she replied
Then without hesitation, I immediately prepared Adrielles things, (pair of dress, water, biscuits and a small towel), while preparing I told her to get her toys that she will used at the beach then I changed her dress, because she is still with her pajama. Then after I kept all the things, that I'm doing the fish I return to the freezer, the squash I put on the table, and our house is so messy,but I just close both doors and ride in the car immediately.
On the way to the beach,it was a 30minutes drive she was so excited, keep looking at the sorroundings and talking and singing, then when we arrived there, I see how excited she is, while walking she keeps telling me WOW DAGAT(wow the beach/sea) then when I put all our bags down, she immediately walk going to the beach, no hesistation no afraid at the water., She immediately sat down on the water and starts playing. The water is great because it is warm, so eventhough theres a cool wind you will not feel cold.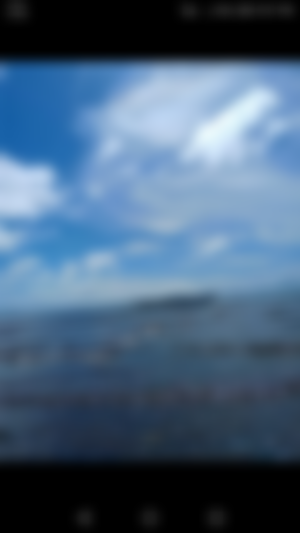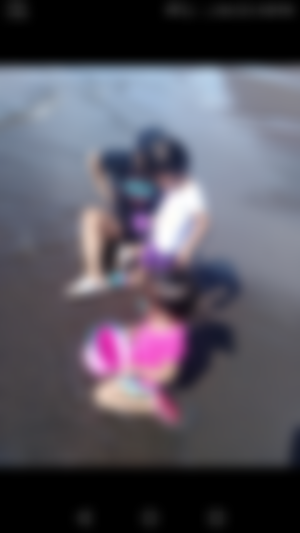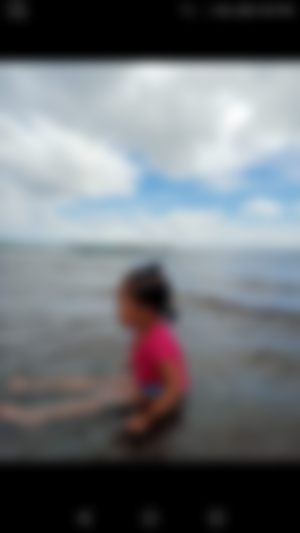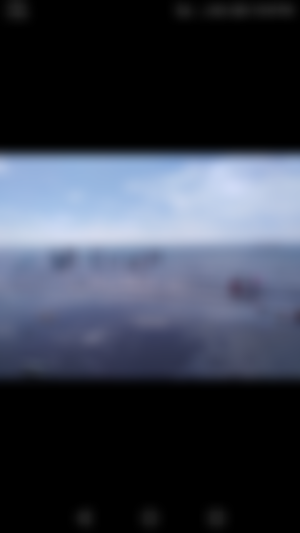 So all the time that we stay on the beach, she is at the water, she don't want to go up, and then she saw a fishermans boat near us, so she asks me that she want to ride the boat, so I put her on the boat, and oh no she don't want to move out at the boat, even it keeps on moving because of the waves she really doesn't care, she enjoy riding on the boat and prefer to stay on the boat, but Neego and Bella dont like at the boat, only Adrielle finds it cool riding the boat, sorry about the picture is abit blurred because there are filters used and only half of the fishermans boat was captured, but the thought here is how she really enjoy riding tbis boat that she dont want to go down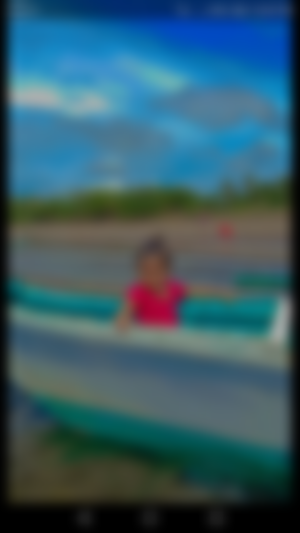 Then while Im keeping my eye on Adrielle on the boat, I saw my neighbor from my province Bicol walking at the beach, he was a fisherman but he told me that as of the moment they are not yet fishing because full moon, they will start by monday, and my partners niece and nephew tease me, that I'm a famous haha(the millenial word if someone recognized you out of the blue).
We stay for more than 2hours at the beach, we really enjoy the moment because the beach is so clean, no jellyfish, no other people, except us, plus the good weather, I think if we have enough food that we bring we will stay there until afternoon, but since we just bring a little amount of food so we can't stay long, the kids will get hungry, but nevertheless we really had fun at the beach for a short period of time.
---
Sometimes this simple and short getaway gives us peace of mind and at the same time relaxation, what we are experiencing now is really traumatic, especially the kids, so if we have time or give atleast an extra time with family and do some outdoor activity, this will really help us and the kids, that despite this pandemic they can still swim and enjoy and play freely.
I know this short getaway is quite normal to others but for me this is great, since the last time we go to the beach with the kids is February 2021, its quite long time ago,and now another to look forward is when this beach getaway will happened again.
So I'm gonna say goodnight now, hope you enjoy looking at our beach pictures and feel that youare with us enjoying too. Its already 11:16pm my eyes is closing on its own, so before my phone fall on my face gonna publish it and sleep. Goodnight and good day and God bless us all everyday!
Thanks to all my sponsors(old and new) for trusting my capability. You are all awesome and inspiration to me.
Thank you, enjoy and Spread love!
®anniemarie®
2021.09.25