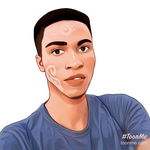 I was once a crypto-illiterate. In the sense that, I have heard of digital currencies a long time ago, but I didn't even bother learning more about it not to talk of investing in it.
If I had invested in Bitcoin since I heard about it in 2018, my money would have been tripled. In 2018, the Bitcoin price was around $4,500. Can you imagine how much I would have earned if I invested in it then? Currently, Bitcoin is averagely over $55,000.
Not until 2019 when I saw the increased rate of Bitcoin, it was then I started loving cryptocurrency. I still didn't show much interest neither did I invest in it. But In Early 2020, crypto finally gained my heart.
Cryptocurrency serves as a connection between the countries of the world. Cryptocurrencies are the same in all parts of the world. The Bitcoin in the USA is no different from the Bitcoin in China. This shows that all countries have something in common, thanks to cryptocurrency. In the future, sooner or later I believe all country's banknotes will be out of existence.
On September 7th, 2021, The president of El Salvador approved cryptocurrency as the legal tender of the country. A Bitcoin wallet was launched by the government called Chivo wallet. As time goes on, some other countries will also adopt cryptocurrency as their legal tender. I won't be surprised if the whole country in the world decides to make Bitcoin the only legal tender.
1. Saving
Back then in the olden days, we learned that our parents do keep their money in walls, holes, in the roof, and so on. Things changed, we began to keep our money in local banks. By using cryptocurrency, our money is being saved in wallets. We don't need to go to banks to save our money. All registrations on the wallet can be done on mobile phones.
2. Future legal tender
Cryptocurrency has made things easier for humans. We all know back in the days, Coins is the legal tender used in most countries, as time goes on, things got advanced and counties moved to use banknotes. Nowadays, we use mobile bank app to make transactions. Cryptocurrency is already taking over these little by little. Some companies are no longer working with local banks. They make use of cryptocurrency for all the company's transactions.
3. Investment
Saving is for the present while Investment is for the future. People invest in cryptocurrency because they know the value of cryptocurrency grows steadily. Though the crypto-currencies fall at times, the growth rate is more than the reduction rate, therefore people invest in it to have higher profit in the nearest future.
4. Low Fees
I trade mostly with BitcoinCash, so I can only say a few about this. The charges banks make on every transaction are sometimes high. The SMS charges I received at the end of every month are always frustrating. Cryptocurrency helps you decide the fee you want to pay for each transaction. With bitcoin.com Wallet, you can select the fee you want to pay for each transaction. Note: The higher the fee, the lesser the minutes it takes for the money to deliver Vice versa. On Bitcoin.com Network fee policy, The fastest takes about 20 minutes, Fast is about 30 minutes, the Economy is about 1 hour and the custom will be decided by the fee you wish to pay. This leads to the last importance; fast.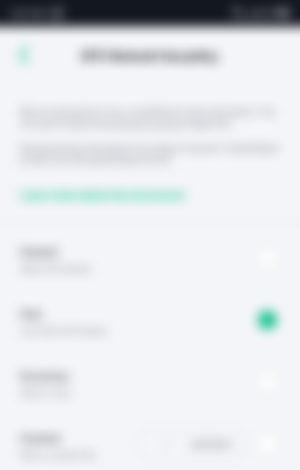 5. Cryptocurrency is the fastest means of money transaction.
Cryptocurrency is the fastest means of sending money. Banks are known to be fast in transactions but there are lapses most times. But with cryptocurrency, transactions are made faster. It takes a long time for money to be sent from one country to another using bank. With cryptocurrency, money will be delivered very fast and with lesser fees than banks. A transaction that is supposed to use 24 hours can be done within a few hours with cryptocurrency.
You might be asking yourself why you should invest in cryptocurrency. These are the benefits you gain when you invest in cryptocurrency.
1. You can invest in cryptocurrency to plan your future. You can invest in cryptocurrencies that have the prospect of growth. Bitcoin cash is an advisable one to invest in.
2. It saves you from spending anyhow. When you invest, you know you are not expecting anything in return soon, it will be fruitful in years to come
3. Investing in cryptocurrency can help you grow your business. If you are a businessman, cryptocurrency is the best you can invest in.
4. You get to be modernized. Technology is growing day by day, likewise we humans need to grow and find better ways to do things. Investing in cryptocurrency makes you modernized and advanced.