Two months after my arrival at Read-Cash, I'm either staying or leaving!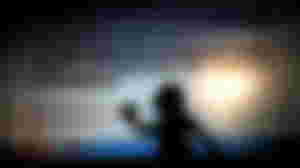 Well, it's been two months since I started on this interesting Read-Cash platform, and I have to say a few things!
For example: the mere fact of acquiring knowledge for me is already a gain and here every day I learn something new not only about the world of cryptocurrencies that until now was totally unknown to me, but I have been interacting and meeting very interesting people with blogs that cover countless topics that always have something enriching to contribute to me!
Obviously having the opportunity to write about the topics I am most passionate about is one of my greatest joys because it is what gives meaning to being in front of a computer. However, I must say that it was not easy to see that no one had come to look at my first articles🙄!... And to be honest that discouraged me a little! Well, because I am not made of iron and I have my little heart🥺!
Of course that first month after writing some articles and seeing that no one was reading me I thought it was best to leave things as they were and say goodbye to Read-Cash, because it was clear to me that my articles were not interesting to anyone! I thought that maybe since I had never been in a social network, besides not having anything else to show beyond what I wrote here, and no one to invite from other networks to read my articles here, it was going to be more difficult for me.
Beyond writing the first articles that nobody had even seen yet, I really couldn't think of anything else! So I was sure that I had failed and I was about to give up when... my first subscriber came into my life and took me out of the anonymity and indifference I felt! That wonderful day that I remember as if it was yesterday (11/04/2022 ) I won my first tip of ($ 0.08) and what I did at that moment was to start jumping from excitement because I had already won my first 🥰(BCH)! for a person who has never in his life been linked to any online platform and does not know how everything about cryptocurrencies is handled this is exciting! So I thought that the path I had started made sense and I should continue giving my best because I had someone to write for.
Today that I already have 9 subscribers because it is much more the responsibility that I must have with each of the people who have decided to be part of this blog and with what is its main reason to exist which is none other than to promote the physical, mental and spiritual well-being of all those who have the good will to approach to this little online corner and knock on my door where I will receive them with open arms🥰!
I am clear that you can not want to achieve good results overnight without striving for the best results. That makes me think about organizing myself much better to reach many more people with interesting and excellent quality articles. So I am going to work on it, but, in the same way I want to enjoy without pressure the experience of building little by little my space in Read-Cash which I have called: "AMA-T", - By the way, which for my English speaking friends to understand this is like a kind of play on words in Spanish that when pronounced sounds like if you say "ámate" which means: "love yourself"-.
Regarding the choice of the name: AMA-T, my intention is that just by reading it you can hear and feel inside you a wonderful manifestation of love towards yourself👩❤️that can expand in this vast universe of which we are all part! So let's multiply this powerful force that is love starting first by ourselves so we can share it with the world around us!
Finally I must say that even though it seems that I didn't come at a good time with that about the fall of the kryptonite- hahahaha it's a bad joke-, although, now that I analyze it well it might make some sense to think of the Blockchain and cryptocurrencies 🪙 as a kind of powerful Kryptonite that will manage to weaken and defeat the fiat money establishment🪙 🤜 💵 💴 💶 💷 💷! This analogy makes it clear that in the end "Superman" is not as "Superman" as one thought, because, he always ends up fulminated in front of the Kryptonite! Translation of what I'm trying to say🤪: fiat money is not as powerful as one imagines and I'm sure it will end up finished before the power of Blockchain and Cryptocurrencies!
And you may wonder why someone who knows nothing about this revolutionary and so technological world of Blockchain, Cryptocurrencies, Tokens...🤭what do I know! prefers to bet on the unknown over the current monetary system instituted on a global scale! Simple, because it is a system that has never seemed to me the most "inclusive" and much less "fair" especially with the majority of us who sweat our backs to keep it going! What strikes me powerfully about this Blockchain, is that each and every one of us can be an active part of it, making it work in a decentralized way regardless of individualities! Unlike the current monetary system that we already know very well how it operates!
In this sense and as I am one of those who remain faithful to the law of gravity and know that everything that goes up goes down📈 📉 and vice versa!.... i'm going to stay in this crypto💪🪙👍 side because beyond the current downturn - obviously i'm not knowledgeable about any of this - 🤨¡but i've always had the perception that money as we currently know it will eventually disappear 💸 and i think the die is already cast, there are just those who are not interested in it being so and will do everything they can to stop what will eventually end up happening!🪙
Now as a subscriber friend @Oneray points out: in his interesting article: ¡En Caída Libre!, "In Free Fall", you have to get the hang of the ups and downs. well, in my innocent ignorance I think I understood something like that😅😊! Greetings Oneray, and thanks for helping those of us who know nothing about this to understand a little bit!
Well, anyway, for the moment I'll stay enjoying my 🥰(BCH) that I have honestly earned writing from this platform, because, I am Venezuelan of those who are still living in Venezuela putting a lot of desire and "many ovaries"💪👩🏻💻 , to get ahead, I know how difficult it is to be able, moderately, to live with everything and the sacrifice that an ordinary normal person makes to make a living, meanwhile, one sees with indignation how there are others who from nothing, or rather from the terrible Venezuelan corruption😡 🤬 live like kings with all the luxuries! Unfortunately, as many must know my country is a country of huge inequalities that end up hitting only the honest and hardworking people who keep trying to get ahead despite all the obstacles they put in our way.
That's why the world of cryptocurrencies has become a lifeline for many of my compatriots🏄🏻 🏄🏻🇻🇪 who have managed to achieve a better economic well-being! I must say that I am here thanks to some information that I could see in a video of a well known Venezuelan youtuber @ElPausero who gives recommendations about all the things that you can put into practice to be able to earn some money using the internet for it. Then I saw one of his videos where he recommended Read-Cash. It caught my attention because it was more suited to me and what I can do which is to write about what I like so I did not think much and here I am, and I hope with all my heart that it will be for a long time because the truth is that every day that passes I get more affection for this platform because it is a site of very cool people "gente chévere" as we Venezuelans say, in addition to all the benefits it offers!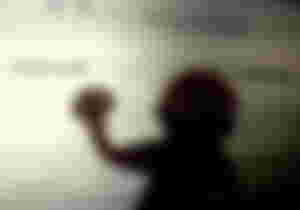 For the moment I say goodbye, but not before telling you that here I will be writing articles about wellness, physical, mental and spiritual health, and all those topics that can serve us to fall in love every day more of these avatars🕴👯 that we had to be in this Matrix 👾 🤖 so fun and unique in which we live!
Greetings to all, an online hug from Venezuela🙂✌️🇻🇪 !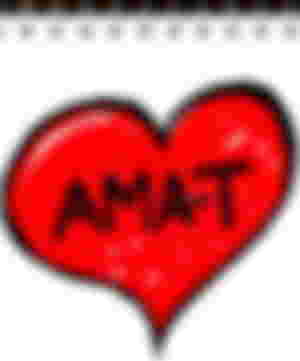 🥰 Thanks @JuanyChelme for being the first one to be part of my blog and, for always having some positive word or comment towards my articles!
🥰 Thanks @Ruffa Just like me a big girl😉 Thank you for your wonderful tips!
🥰 Thanks @Oneray Thanks friend for all the knowledge you share in your interesting articles, and for taking the time to answer the doubts of the newbies in this cryptocurrency world!
🥰 Thanks@carolinacardoza your article about the delicious Venezuelan empanadas took me straight to prepare them and, that day I ate of a rich and remembered my dear father who loved empanadas!
🥰 Thanks @Erigo580 for me one of the first references in terms of articles on wellness and health, among other topics of great interest! Always excellent content!
🥰 Thanks @Huertoen.Casa for sharing all the wisdom that encloses the act of growing our food something so important in this current world where the future requires us to act responsibly with the environment, as well as with the consumption of food that really give us health!
🥰 Thanks @ozzycrypto another compatriot who is very active on the platform and, always offers very varied and excellent quality content!
🥰 Thanks @ditoferrer wonderful article on how to make artistic videos, without having a lot of resources and with a cell phone! Excellent, a video with a very contagious melody!
To my other 3 Subscribers 🥰🥰🥰🥰 A thousand thanks, excuse me, and I hope to see your addresses very soon when I know where to see them😅😊!