I have been a networker myself some 2 years ago. I have invested a total of 11,100 php or $231.25 on a company where I was only able to get it back fully after 11 months or so. Just the capital itself, no additional or whatsoever.
Included in the investment were my money spent for e-load to use online, time and effort of answering queries even at the wee hours of the night. But never were they compensated.
How so? The complan was more on inviting people. No invites, no gain.
In my table I was only the one making an effort to make the table move and make every exiter exit while making my way up to be an exiter. How lucky of them.
Cutting it short it was a pyramiding scheme though the products were digital that included captcha typing that is not even functional, while the other one is e-loading wherein you need another investment to be able to have your eloading business. In short, e-load is not available because you need to buy to the company.
Then I again invested an amount of 12k+ on a view and earn platform- WorkMines. It pays in btc and the gas fee for transaction was almost a thousand peso to send for my account's activation code. Unfortunate as I was, it shut down after a couple of weeks after my activation. It made me lost even more.
Thankfully, I came to learn about read.cash 7 months ago. In my desperation to earn as a full time mom, I tried every free app and earning site I can find on Facebook but this was the best, is and always will be. It needs not a professional writer to write a content. It also hones ones skill in writing while learning about things that includes cryptos most especially bch, do simple trading and earning from the platform. The best thing about it was one needs not to invest money to be able to earn but the dedication and passion to write is enough to make it work. Likewise, the interaction with other users is highly needed or should I say required?🤗 Of course, it is because it's one way of learning and making the bot find its way towards you.
Lately, I have seen my older brother doing the same thing- posting on his social media account about a networking company which he had just joined in. Well, this company is one among those still running while others were no longer existing.
Networking isn't bad because it is applied in our everyday life whenever we go out our house. Those well-known businesses like McDonald's, pharmaceuticals, etc were some sort of networking. It only becomes bad when it was some poncio pilato scheme..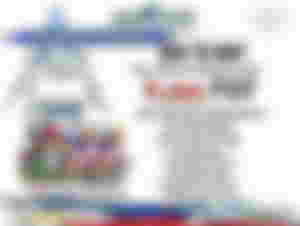 This networking company my brother joined was AIM Global. I can say that it is a good one because aside from recruiting new members to join in the said company, it has tangible products which you can sell to be able to get what you have invested. Return of investment or ROI that is to be called. However, he is doing more like inviting or flood posting about the company which I think should not be his first move. So which one should be it? He should be introducing the products and selling them.
I have seen laugh reactions and downgrading comments on his posts! That is to be expected because I have been there, done that. Kapalan lng talaga ng mukha,dai..
How have I felt? I feel guilty!!!
Why should I? Looking at the starter package or kit on his posts costs huge. It was more than 8000 in pesos. I am not sure which package he availed but the starter pack was still a lot of money.
I know my brother, he was a hardworking guy like our father and a very thrifty one. He does home furnishing to feed his family and he is earning good that's why he was able to provide for his family. He was also able to buy a tricycle which he used for sideline when he doesn't have orders for woodcrafts.
Him joining a networking company left me asking. Maybe he wants another source of income? Maybe he wants to try new things? But what really left me questioning is how was he able to let go of an amount like that when he can't even lend me when I tried to borrow..? Haha🙃, funny it is. But I know the answer behind my own question.. It is because of his manipulative, stunningly beautiful wife in the outside but a devil on the inside.
Let's get back to why I feel guilty. It is because I was not able to introduce bitcoin cash to him earlier. But it's not late yet. I know he still doesn't know about crypto currency but I am hoping that he will understand it once I get to introduce it to him. I was a little bit nanghihinayang in his money because he needs to sell the products first before he will be able to get his ROI. If he is to buy bitcoin cash with that amount then there's a big potential that it will grow. A simple trading of buy low sell high would make it.
The first thing I asked him was to make a digital wallet in coins.ph. Why? Basically, it is the simplest and easiest wallet to understand and use here in the RP. Cryptos are available in it and convertible to fiat currency of Php.
I introduced noise.cash to him, its features and ways to earn. I did it thru conversing to him via messenger because he lives in town while we're at the barrio. I can sense he may be smirking of hearing the word "earn bch crypto or digital money which is convertible with fiat currency." But I know that he is like me, eager to learn..
As of this writing, am waiting for an update about his coins.ph account wallet. I am not in a hurry to make him do it because he is a busy man. So I was telling him that instead of focusing his time on posting on social media about the network company he was in, why not try to read and learn more of noise.cash.
Why noise.cash not read.cash? Of course I am planning to introduce both but I am doing it one step at a time. Noise.cash is much easier to earn bitcoin cash from and an easier method he can see how it was done.
Next is to introduce read.cash. He may not be into writing but in getting here, I will be able to let him read articles which he can read and learn about bitcoin cash. There are lots of articles I have saved from very good authors like telesfor, jane, bmjc98, florie, eybyoung, ruffa and others which can be understood easily by a newbie.
Who knows, he might consider writing when he saw how this platform is sailing.
z_graeden