The face in the mirror
My face hurts and I feel something is wrong. If I feel what I feel now I know it will be swollen soon. I'm in bed and that's the only good thing. On the hiking trip, I still felt fine. It started at home after I had soup and bread, bread with honey. The smell of that dry honey already makes me vomit.
At 7 pm it's bedtime for me so I was happy. I can't help scratching and feeling itchy and my mother hates me if I do. The sheets feel cold, my feet are very cold. Dad says I suffer from Winter's toes and that's why they look blue and hurt. I think my toes suffer from more. The shoes, hiking and hammertoes. My feet are not made for walking.
The cold sheets feel good against my burning face though. I have a pot of cream left. I can't use it. It smells terrible and only makes it worse. Since I no longer visit a doctor I think I better throw it away. If I find a way I will. I won't ever use it again. All those doctors never helped or cured me they just did something. The same is something they do with others. People who are sick for different reasons. I wonder why anyone wants to be a doctor. I need to sleep now. My eyes hurt too and I can't write if I don't see what I'm doing. I can't fall asleep before I hid this diary. I hear my mother scream downstairs. Are my parents fighting again? It makes me nervous if I hear her voice. It makes it harder to fight the pain. Tomorrow I'll be the ugly monster again.

Saturday
November 27, 2021


I don't look too good. I think I look how I feel. Dad said I better stay home. No Sunday school for me. My mother left after I served her breakfast in her room. No matter how sick I am I have to work. I try not to scratch, not to cry for pain, not to rub. If I blink my eyes, try to drink, eat or speak the pain is worse. I wish I was never born. I hate my life, my hate my body. It always hurts.

Sunday
November 28, 2021


My mother sent me to school. She doesn't care about how I feel. She said I skip school too much. The only times I don't go to school is if she did beat me up. If she beat me up and what she did cannot be hidden by my clothes.
It was hard to concentrate at school. That stupid girl Petra is a bully. She always takes me. The teacher says that name of her means rock. Rock? A rock you can build on. I think he means she throws rocks at other people. I think it means a traitor, a mean person. That is what Peter in the bible was to. A traitor, a liar, a person who would throw rocks at Jesus and say: I don't know you.

Monday
November 29, 2021


Only a few more nights and the Saint will visit us at school. Some children are afraid of him. I'm not. I think he is kind because he gives presents and never is angry. My mother is a more scary person. I will not tell that to those children. They won't believe me anyway. Those children who do never visited me again. They don't play with me at school.

Tuesday
November 30, 2021


The pain is still there. I can feel my skin but the pain in my body too. It's hard to explain what I feel. I think what makes me sick is inside of me. I wish I could pee it out. I don't want to be in pain forever. I don't want to live in this body forever. It doesn't feel as if it is mine.
I climbed on the stool in the bathroom so I could look into the mirror. What I saw in the mirror that can't be me! I don't recognize that face. It can't be me. I blinked, closed my eyes for longer but as I opened my eyes that strange face still looked at me. I felt shocked and fell off the stool. I placed it back next to the sink. Back in my room, I sat on my bed. What had happened to my face, what happened to me? Who's that stranger looking at me in the mirror? I'll never watch in the mirror again. From now on I keep my eyes closed.

Wednesday
December 1, 2021


All I know is I must have fallen asleep. My diary is crinkled, some pages torn but nothing is missing. It's not like last time. That time she threw away my diary and I started again. This time with two different ones. One she will search for and read, the other I write and hide better, somewhere else or carry with me if possible. I don't know what happened. Did I do this? It's hard to believe. I took the pages and puzzled them together. All pages are there. At least I believe they are. I take the risk and will take my diary with me to school. I know it's not safe. I know that girl Petra will try to take it away from me if I let her. I will fight back if needed. No one helps me anyway. The teacher never does. They don't care who's bullied or discriminated against. Just when I'm in the class with the teacher I feel safe. Not because the teacher sees everything or helps kids like me but because all children like him. They fight for his attention. I think the girls are in love with him. He's the only not old teacher and his hair is long plus he plays musical instruments. All sorts of. I don't think the principal likes him. The principal is a mean old man. The kind of man you only read about in books. He looks like one of those men of the Inquisition the teacher told us about during history class. Just his belly is way more swollen. His pair of trousers is underneath that terrible belly. I don't like it if the man comes close and that belly touches me. I don't want that man to touch me at all. He hits me if he's in a bad mood. I think teachers are allowed to but I'm not sure. The teacher, that old teacher Mrs Mulder always hit us with a pointer stick. It's a flexible one so that hurts and it won't break easily.
My parents hit me too. My mother uses whatever she can find. In most cases, it's the whip, the mat beater made of pulp cane, or the dogs' leashes which are chains or leather. It all hurts but if she tells me to get the leash I take the heavy chain. The heavy chain has a large heavy carabiner. If she hits me with it the carabiner will hit her back. She never hits me with her bare hands either does my father. He uses his leather slippers. Those slippers Saint Nicholas gives him. If the Saint doesn't my mother does then it will be my dad's birthday present. My parents don't care if they hit me. They don't care if I have bruises all over and have to stay home. My mother uses the iron stool to hit me on the head, she uses her high heels and throws whatever is within her reach to my head. The pot with peanut butter empties the pan with soup over my head. She scolds, yells at me, ties me up in bed and locks me into the room without something to eat or drink. She hopes I will die since I'm always sick and the source of all misery in her life. Everything is my fault. Me being born ruined her life. While she tells me this all, I hear my bones crack and my ears make a strange sound I wonder how come it makes her mad if the principal hits me. The anger that old man has inside, his hate against me and his violence... It's bad but not as bad as what she does to me. Because of her I hardly dare to sleep. She will kill me.

Thursday
December 2, 2021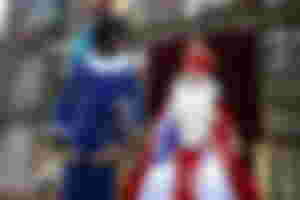 Yesterday I went to the gym but I no longer want to. There are too many places I don't want to be because I feel unsafe.

Piet was on the school's roof during the break. The children of the Catholic school next to ours came to our part of the schoolyard too. They push us away and grab the candies away Piet throws at us. It's hard to find something. I'm not like the other children. I won't push or fight for candies. I pick it up if it falls in front of my feet or let it be. Some children have their pockets filled with pepernoten, all sorts of candies. They brag and don't share with the others but the teacher does. One by one we have to step forward and he gives us a handful. Do you know what I hate? Because of my name, I'm always the last one. It's the same with the Saint. No one is interested if you are the last one in a row. Adults are tired, children want to go home and play with their toys. The Saint and Piet are in a hurry because our school isn't the only one they visit. For a moment I felt afraid the Saint would call me. I don't like to sit on his lap and sing a song. I like his beard but I think beards are dirty. Food, cookie crumbs and spit are in it. How does he wash that beard? If you only comb your hair it gets dirty too.
So no sitting on a lap for me. I'm happy about that since my bottom and back already hurt enough.

The school gave us hot chocolate and after that, we were sent home. Usually, we have school in the afternoon but not if the Saint visits the school. I have a chocolate letter and a book so I'm good. On my way home I ate the candies. I'm not in a hurry. It's only a five-minute walk and home with my mother is the last place where I want to be.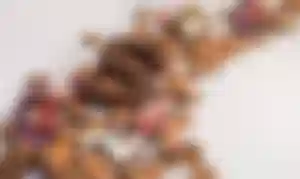 In the kitchen, I heard her singing. Singing while she vacuumed the living room. I wasn't sure where to go to so I waited in the kitchen where the housekeeper cooked our meal. She didn't greet me and as it was ready she told me to tell my mother. At least she sounded as if she was in a good mood.
She talked a lot while we ate the terrible meal. My mother cooks way better even I can. Why doesn't she cook instead of vacuuming all the carpets for hours? I didn't say a word because talking is not allowed during the meals. Before and after the meal we prayed and I did as if I listened to my mother who read from the Bible. I have no idea what she talked about. If you ask me she and the housekeeper do not either. It's just a habit. A habit no one cares about or has any benefits of. Good Christians don't live in this house either good people. God knows and Saint and Piet too.

Friday
December 3, 2021


Uncle Ger visited us. We just finished cleaning the house. I'm not sure if my mother likes him. His dad's friend. A friend dad meets if he leaves to go somewhere. It's in the city I think. The same city I went to the hospital and where I saw dad once. He was wearing a white coat but I can't remember uncle Ger was there too. I like this uncle. He greets me and lifts me into the sky. He's taller than my dad and treated me to some candies. My mother didn't say anything about it but sent me to my room. I don't care. I saw uncle and he was kind to me. I don't need to hear what the grown ups talk about. It's always boring.

Tonight I can set my shoe again and tomorrow we'll celebrate the Saint's birthday. I will read my book now.

Saturday
December 4, 2021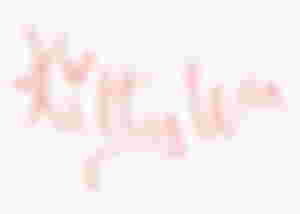 A kid's diary

My wish list

One, two, three, four, five, six...

Bad memories stay

Promises