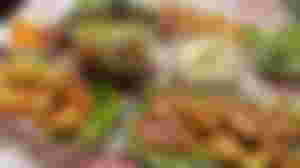 One of the classic lunches on our table. It consists of chicken soup, fried cauliflower, cauliflower meatballs (I always make it in two ways because we have those who like it and those who really like it. For us what we like are flowers, and for those who like it are meatballs because they have a lower concentration of cauliflower, and next to it there is flour and eggs that mask the taste a bit), chicken with a lot of spices from the oven, mashed potatoes, and lettuce.
You can already find all the recipes on our site, and I will just add them here so that they don't search.
This is more of a lunch suggestion than the recipe itself. An idea, if you run out.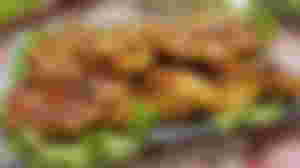 Fried cauliflower is very easy to make. Separate the bouquets from the whole cauliflower flower and put them in a pot with water. Make plenty of water, add salt to the water, and bring to a boil.
Cook for 15 minutes, remove from the heat, leave another 5 in that hot water, and strain.
Now follows salting and classic breading. Flour, egg, pretzels, or flour, egg, flour, as desired.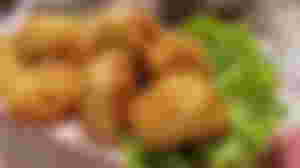 When the cauliflower is fried, there are always pieces that fall off on their own, so I use them to make meatballs, which my children prefer more than fried ones.
When you whisk the large pieces, mash the smaller ones, add the remaining egg, if there are a lot of them, then add another egg to the mixture. Add salt and pepper, a couple of tablespoons of flour, and breadcrumbs and whisk everything together. The mass should be the density of the pudding when you cook it for the filling (who doesn't know now… the mass is the density so that it can stand on the porridge when you grab it, so that it doesn't spill or leak from it, but it's not hard).
Bake meatballs in heated oil, increase the heat because almost everything is processed there. Drain on a towel.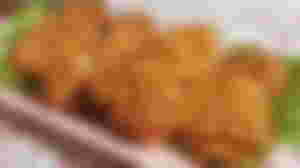 Mashed potatoes somehow we all already know how to make. Do not save on butter, per kilogram of potatoes goes 200 - 250 g with milk. Do not stir with a mixer to avoid getting a rubber mixture.
Pleasant!