TGIF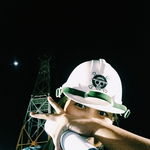 Friday is here, weekend is knocking at the door once again. Thank God it's Friday!
Since it's weekend, why don't we look back during this week's hustling and grinding. We all know that we have different experiences in life and living each day differs from one another, so please let me share with you a review of my week.
Starting on Monday, February 28, 2022 which is the last day of the month of February, I woke up early and took a bath to prepare myself for work. If you are living in the Philippines, it is very normal to take a bath everyday even if it's early in the morning especially if you have an early appointment just like going to your daily job. In the Philippines, we don't usually have a heater in the bathroom, unless you're rich, but most households in our country doesn't have one so if your work is as early as 7am and you need to commute for an hour, then you gotta take a bath in that ice cold water around 4 or 5am specially during the ber-months. Luckily for me, the city I'm living in does not have that cold weather at the moment so I enjoyed the water as it travels to my whole body and afterwards, I hurried to wear my clothes and prepare my things for work because our service car is already near my place and I need to catch it up.
This is my daily morning routine from Monday to Friday, I usually eat my breakfast in our workplace because the food in one of the carenderias there is good, although this time it's becoming too expensive. I guess I'm gonna need to cook my own food soon to save some money. After eating my breakfast, I open my computer and started to work immediately for I have a lot of pending works needed to be done.
If you are wondering what my regular day job looks like, it looks like this...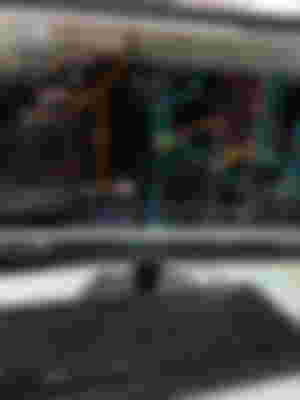 I'm not a designer though, if that's what you think. As I've said before on my previous article titled "All in a Friday's Work", I'm working as a Quantity Surveyor. I estimate possible material cost and material quantities needed in a construction project and also the possible labor cost. I confer with our boss everytime I'm done estimating a certain project. My boss would then decide if my proposal needs revision or not, and if not, we will submit it to our clients.
For this week, I have completed most of my To Do List. Most projects I have done estimating are those that were affected by the typhoon Odette (Rai), it is mostly repairs and there are also renovations. This week has been a light one for me, I wasn't stressed that much, maybe because the work I have is not that much anymore or maybe because I have included in my daily routine some exercises. They say, exercise can help boost our mood, maybe that's one of the factors why I don't feel so haggard this week.
On Tuesday, we went to another client's house to inspect the areas that needs repair and measured it based on actual. I actually enjoy everytime I get to travel to inspect our site or our prospect projects, it's because sometimes too much exposure at the four-cornered office becomes a bore for me. Here's another snap of us doing some site inspection.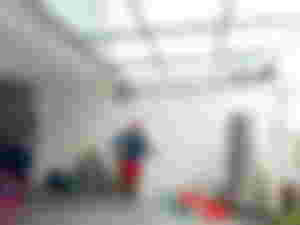 Wednesday to Friday felt like just a blink of an eye doing the same routine, from my place to the office and vice versa. Nothing really happened so special for this week, I guess the highlight for this article is my mundane daily routine.
I'm just glad to be alive, to have a roof over my head, to have clothes to wear, to have a work that feeds me and helps my family. It's just a great day to be grateful, Thanks God It's Friday!
Now let's have some day off and enjoy the weekend folks!
---
Thanks for reading! 😊
With Love,
The Author