My First Blog Attempt in 2019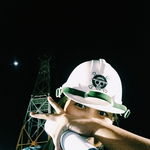 Before I met read.cash, I really wanted to join a platform to become a blogger. I just want to write anything that comes to my mind and during those times, I don't know where to begin so I just started writing on a scratch paper and type it in my laptop.
Fast forward and a length of time has passed, I meet @Read.Cash and realized this is the best platform for me so I posted any ideas and concepts that comes to my mind as soon as possible. But today, what I'm gonna share to you is my written article I made way way back which I almost forgot.
This article may be short and unfinished but I just wanna share it with you what my thoughts are before, I think this was 2 years ago. Hahaha
Please bare with me, I'm just a frustrated blogger wannabe after all.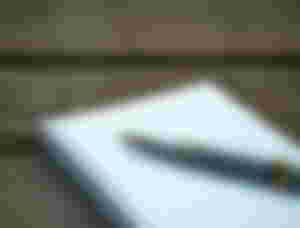 THIS WAS MY FIRST BLOGGING ATTEMPT WAY BACK 2019:
BLOG 001
OCTOBER 15, 2019
                Another day has passed in my life, wasted. I spent 20 hrs and 54 minutes of this day sleeping, eating, playing mobile games, watched movies, and  surfing the internet. In fact, I just finished watching a youtube video  on how to  edit youtube video thumbnails, well as you know it's the era of vlogs and vloggers and youtube videos nowadays, all you need is a camera on your hand, internet and overwhelming self confidence. I want to become one of those vloggers out there showcasing what they got to entertain people or so it seems, but here I am, just keep on watching youtube videos as if it's gonna get me somewhere.
Like I said, I wasted another day of my life. These are one of those days that I wake up in the morning not wanting to do anything. My life was not as good as someone may see it, yeah, it kinda disappoints me too how other people look at me as if I'm living the life in this world when I know for sure that I don't. As you see, I'm a Civil Engineer, I still consider myself new to this field even though I already worked for 2 years. Two years sounded too long, it seemed like two years could make a person change a lot from personal growth to career growth and everything in between but no, not for me. I don't know what it's like for you being 24 in this fast paced, success hungry world but as for me, I'm a 24 year old adult with a job that only helps me make ends meet. Atleast it helps me make ends meet right? Rather than being jobless, having a job is way much better though it pays you less than your worth, the important thing is it pays you and somehow you can help your family and you're an independent person. As the gospel last Sunday mentioned, we should all be grateful for everything we have, our life, our breathing, our heartbeat is something we must be grateful to begin with. I actually don't know  why I'm writing these words or this attempt to make a blog instead of a vlog, I'm not a writer in profession, not an English major to construct words in right grammar, I'm just….urgh! I don't even know how to describe myself.
Maybe, I'm just trying to write what's in my mind because if I don't, I feel like it's going to make me crazy. Are you thinking if I don't have anyone to talk to these thoughts in my head with? Well, actually I have, in fact I have lots of friends and our family is big too. But let me tell you one thing as an adult, each one of us has a burden to carry in our backs and there's only limited chances for you to talk your problems to them (your family and friends) before you could add to their burden so I guess that's my answer to your question why all these thoughts of mine are being written instead of being talked to with someone close to me. Most of my friends already heard my story, my whining, my complaints, my whatever about this life, this job, this profession. And I know some of them if not most, get tired of hearing these dramas that's why this time I'm keeping this for myself. I'm going to end this writing right now without proper conclusion and not even having a proper intro, it's just that my intent on writing this thing is because I want to write what's on my mine aside from writing it on facebook.
So yeah, I don't know what would I do tomorrow or the days to come, maybe I'll just write back here if I feel to, depends on my mood. By the way, before I end this like really end, I just want to share my dirty laundry that's been stocked up in my room because I literally feel like not doing anything. I don't know when would this laziness end but I hope it would come sooner. It kinda makes me lazy being lazy for too long, you know what I mean? I guess this is the end of this blog attempt of mine without proper topic just random writings, hope ya'll is not as lazy as me in life and hope you are motivated unlike me. I will update this writings if ever my thoughts would feel like it's gonna explode in my head again. Until then, good fortune and God bless! Xoxo
.............
Well, there you go folks! You have just read may written article way back October 2019! Hahahaha If only I've known read cash during those early times, maybe I have wrote lots of of rant articles like this one. I can only assume I won't be having any readers if all I did was rant, right? 🤣🤣🤣
I guess that's it for today you guys! I hope you enjoyed reading my rant article from 2 years ago.
Please stop by for more articles! 😉
Thank you for your time!
..............