How Strong Love Can Be?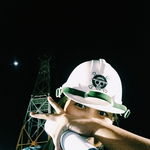 Many of us know nothing about love until we realize how painful can it be when you lose someone in your life. There are different types of love that has been explained by many but there's this type of love that can make a person go crazy.
Did you experience the same kind of love too? It is the feeling you have when you're with this person, the happiness that comes naturally when you're together and all the other feelings coming all at once just because of this person, it's familiar, right?
Now, when this person suddenly walks out in your life, what would you feel? What would you do?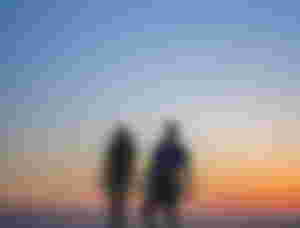 I have asked an intriguing question for my title in this article because I have learned today that someone I know suddenly got a twist of fate in his life, in his love life.
This person has been in relationship for too long with a woman, they've been for too long that arguments come naturally as part of their lives until one day, the man went on for a journey to a foreign country to look for a greener pasture for their future family. The woman was left behind in their home country hoping that after this long distance relationship, they will end up in church with the wedding bells ringing.
Years have passed that they spent their lives away from each other, they faced so many issues that tarnished their relationship and trust for one another.
At this point of the story, let me ask you again, How Strong Love Can Be?
When you live too far from your special someone and you have faced conflicts that has broken your trust for one another, how strong your love can be to save you both from the damages made by those issues when you are apart from each other?
They both thought that love conquers all, the man went on a journey in a foreign country in the hopes for a better future with the woman he loves the most only to make it the opposite, the man got someone else pregnant in the foreign country. The woman whom he left in their home country was so devastated. What will happen now? Can their love for one another be enough to forget all the betrayal?
It is really so hard to know How Strong Love Can Be especially when you are faced problems like this one who have broken your trust. There is no point in continuing your relationship if you don't have a peace of mind at all because of the trust issues.
The man and the woman in the story hasn't been able to resolve the problem yet but I hope that whatever their decisions may be, it would be for the better for all the parties involve.
As for me who just witnessed another plot twist in real life, I would cling to the hope that it won't happen to me and just pray to the Lord for guidance in my life because nothing in this world is stronger than the LOVE OF GOD for us.
So if you or someone you know is caught in a love trap, or in a problem about relationships and stuff, let them know they have a friend they can count on, a friend that they can vent out to about their problems and also let them know that they have God that loves us more than we can love anybody else. Always pray to the Lord and He will hear your prayers.
That's all for today dear readers! Thanks for stopping by! 😊😊😊
//Please like and subscribe for more articles!//
..........
Here's to my generous sponsors! 😊😊😊