Working on a PowerPoint Presentation for the Project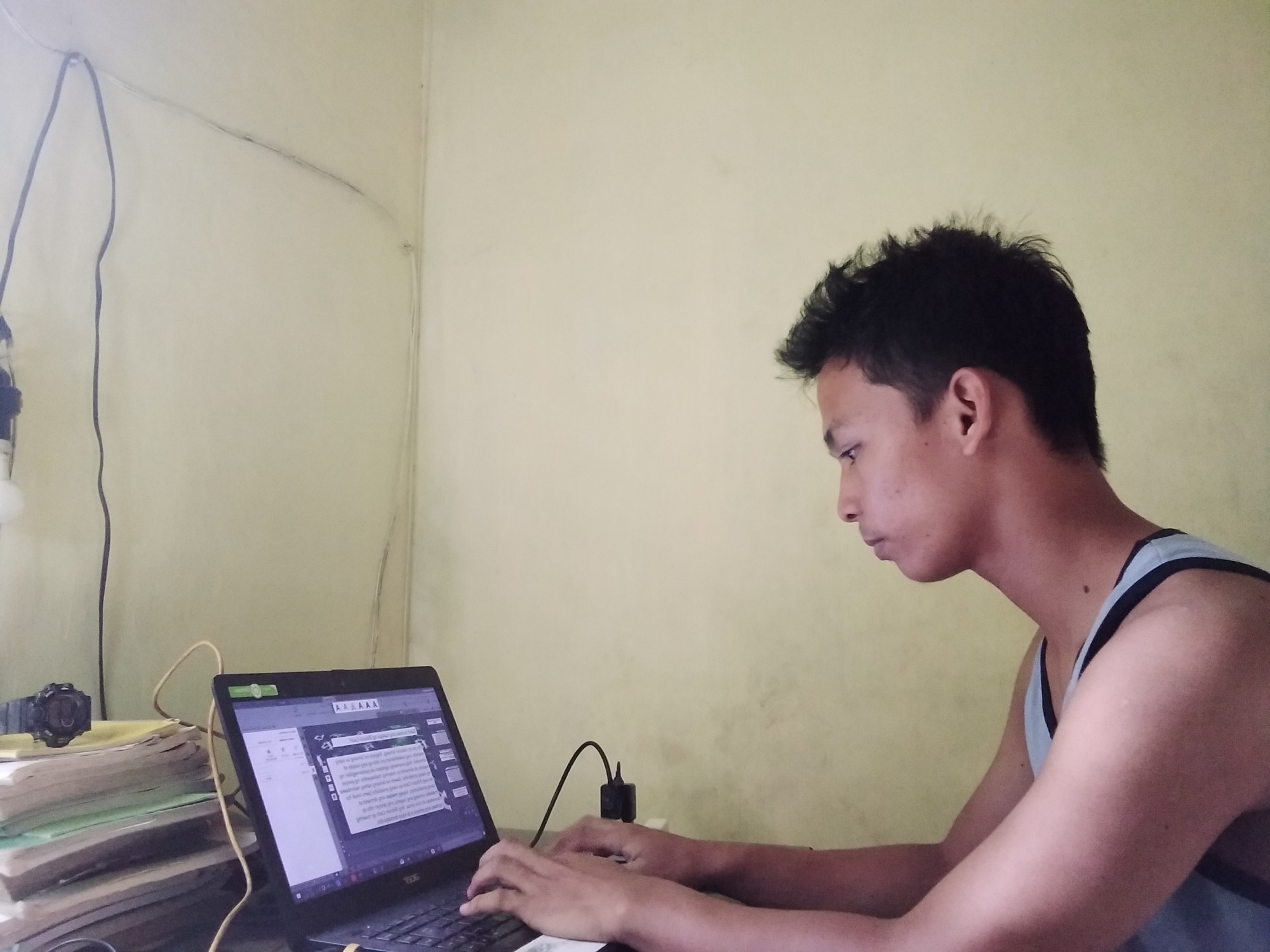 Hello everyone :)
Today, I went to my friend's house and borrowed his laptop. I would like to put reality into one of the suggestion made by the people in my town.
In this article, suggestion number 2.
We would like to coordinate with the Barangay Captain and the Barangay Officials of our town where it has 28 barangays in total.
I was thinking of this for two days already and finally wants to make a move. I found it quite also hard to distribute leaflets in the market or even in our town plaza. I find it quite tiring also because you have to explain the same thoughts to different persons. We would be running out of voice after a day if we exchange conversations with hundreds of people.
But what are the benefits of talking to Baranggay officials and making a talk with the people?
First, it's just like breaking down things into smaller pieces.
Our town is large and just by staying in the town market everyday will likely be talking to the same people. Although not all of them but a part of them.
If we do this barangay by barangay, the number of people we have made learn and start adopting Bitcoin Cash is more accurate and this method would be fast.
Why?
Because we will be making an arrangement with the barangay captain to hold a small talk about Bitcoin Cash, half a day will do. We will convince the barangay captain to gather everyone (at age 16-60) as much as possible. So if we are finish with this certain barangay, we will not be repeating our work then can move to the next barangay. There also we will be distributing this BCH leaflets. Compared to distributing leaflets in the town market, this is more quite effective.
If the people wishes to make weekly meetups or monthly meetups, we will be glad to go back and add more learnings.
Second, it is more interactive.
Just like any formal talks or just simple gatherings, interaction is crucial. After discussing everyone BCH (using a PowerPoint), people could ask question and then we could answer them. Interaction with them will develop trust also and we can teach all of them how to use BCH by making a demo in front of them or I was also planning to download videos from YouTube.
If there is any video you think that could help like the one btcfork showed me in the comment section, it will be a big help.
Lastly, since our town has only 28 barangays, we can finish this for 28 days and could move to the other town.
We will not be doing this everyday since sometimes I have work. But it still depends on how the talks with the barangays are scheduled. Since this is also a PowerPoint presentation, I could not borrow the laptop everyday from my friend.
He has the plan to join the Bitcoin Cash community but for now, I don't what is pulling him.
Now, if we finished spreading BCH in our town already, we will do just follow-ups on them and will move on to the next town.
What was discussed in the PowerPoint?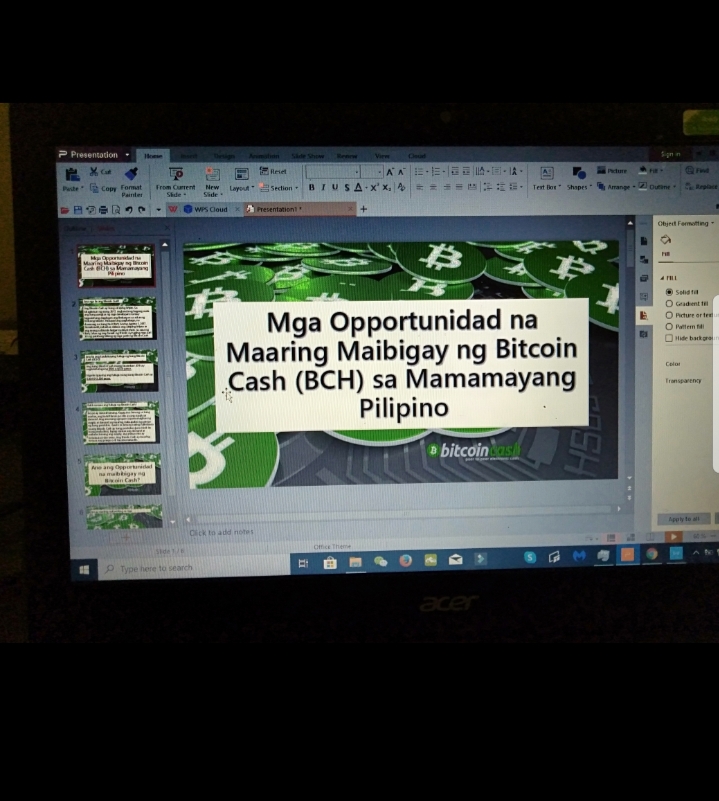 This is translated in Filipino language.
The title is "Opportunities that Bitcoin Cash (BCH) can give to Filipinos".
The ppt is composed of 26 slides and contains a lot.
I have introduced
What is Bitcoin Cash

The price can go up or go down

The wallet to be used

The opportunities that it can give to loiterers , I don't know the appropriate word but these are the people who would just stay outside their houses and do nothing (tambay is how we call it here), unemployed, to students, to parents, to store owners may it be big or small, and to someone who have families outside the Philippines.

Trading Bitcoin Cash to our local currency

Accepting Bitcoin Cash in their stores

Earning through read.cash, satoshiwall.cash, lazyfox.io, and freelanceforcoins.

Lending Bitcoin Cash

I even compared Lazada and Shopee to purse.io and OpenBazaar.
So far, that is what I have included in my ppt. I will be printing this PowerPoint and will be bringing this as a tool to make arrangements with the barangay officials.
Allan and I is hoping that we can make arrangements with 9 barangays per day so that we can finish this in 3 days then we could already start the talk.
We will also be printing a big tarpaulin which will be used everytime we held a talk.
I would like to say thank you for your donations on my last two post. I haven't touched it yet. I will update you if where did those donations go.
We are still accepting donations.
Ps.
Read.cash is improving and improving. I love the search button in the main page and the communities. Keep it up guys :)
Enjoyed this article?
Earn Bitcoin Cash by sharing it!
Explain
...and you will also help the author collect more tips.
Comments