Boys Power
From the beginning of the semester we (me and my classmates) are afraid of facing the course Plant Design since based on our seniors, "it is really hard to finished", "it is harder that thesis", and "most of them failed that course subject".
On the first month of the semester, we are all okay since our class was more on discussion on how what we'll be done to pass the subject. We're just focus on listening to our professor since it was really hard to do. It is a group project so each of us needs a knowledge in order to give an inputs when formulation of group is done. It is really like thesis but "harder" since we are composed of 3 members only per group.
Before the posting of groupings that our professor made, I am nervous of who'll be my groupmates since teamwork was the key in order to finish this subject.
So the groupings has been posted. Luckily, I had a groupmates that I am close with. Though we're not good in doing such paper like this but the teamwork is what we executed to finish this. We're not good in researching, but because of the goal that is to finish this together, we did it. Actually, those groups who's considered as a powerhouse groups were asking for our paper since we finished our paper as early as we could.
As in, they follow our format. As a classmate/friend of them we allow them to access our paper. Unlike some that really selfish about their paper. Since our group is not that competitive, we allow them to access it and follow our format.
We're not already pass the subject since semester is still on going, and grades are not uploaded yet. I am just happy that we finished the paper even our group is not perfect and strong compared to other groups.
Actually, other groups was admire our group since we did it earlier than what is expected hahaha. This is all because of one of our groupmate who's actively asking for a meeting in order to divide the works in every chapter. That's why I am obliged to finish those before the next meeting scheduled hahaha. Doing things ahead of time is not my thing haha. But because of my groupmate I did it ahaha.
We're just waiting for our simulation to finish, then we'll present it and then we are totally done in the requirements of this subject. Just want to show you the first part of the 3D simulation of our plant.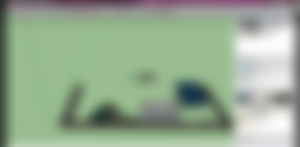 So yeah, I am just happy and hopefully we pass this subject. Not just our group but all of us who takes this subject course. That's all.
Thank you for reading this article! God bless you! Keep safe!