Lately, I've been sleeping early. I've bought a sleeping mask that just blacks everything out. And I've also tried doing suggestions regarding the military way of sleeping. My dream was weird, I dreamt of the people who I hung out with during high school I haven't seen them for a very long time. Woke up around 6:30 and was debating if I should hit the gym. But as soon as I raised my arms, my lats were hurting badly from my last workout so I just went back to sleep. I woke up again, meditated, prayed, and played with my phone before getting up. When I got up, that's when I felt the true damage on my lats, because I couldn't lift both my arms beyond, 110 degrees without compensating or wincing from the pain. It was actually difficult taking a bath because of this. My duty starts at 11 because of Ramadan, they just gave me 1 hour off, with no breaks so we have to work from 11-6 pm.
I then took the bus and was just playing clash Royale while listening to a podcast. Right now, I just love listening to podcasts and learning the different perspectives of other people. Because of that, it's changing me into becoming a better individual. It taught me to be grateful for everything that I have. This is also helping me on my journey of healing.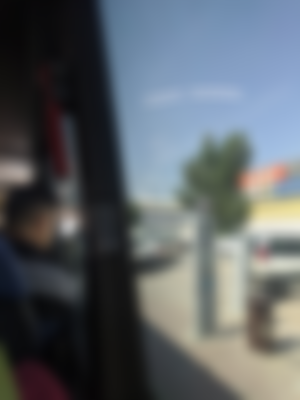 After the bus ride, I was just taking my time to go to the metro to take the train to go to the next metro where the bus going to work is located.
Got to work, and got ready. My phone rang and the receptionist told me that my patient canceled. Then the doctor called me to treat a patient, I got the patient and I noticed that his shorts were still wet, he came from the beach he actually surfs and asked me why am I not surfing because some of the surfers are Filipinos, I had to explain that I didn't grow up near the beaches. It was cool speaking with him, he was just talking to me about the people he used to date and currently looking for the right one. I truly loved his attitude because he was just jolly.
My next patient was delayed for a bit, but when I got him, he seems so stressed out from work. He explained to me that his supervisor is watching him like a hawk, and he couldn't even stand up from his desk. I truly pity him,
The next patient was someone who I treated weeks ago, he was convincing me to start scuba diving. I would love to but it's kinda pricey so I was thinking of saving that money to get a LASIK. He was also telling me about his children and grandchildren. He was able to start a family at a really young age. He was 19 when he had his first kid.
The next patient was my long-term patient from Abu Dhabi, she was about to go on vacation to the Philippines and was asking if I need anything because she said she was going to Baguio. It's just nice that she's been going to the gym, and that she feels a lot better than before.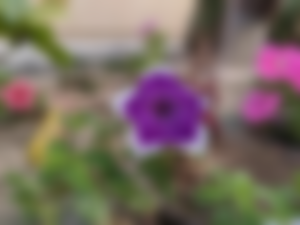 The next patient had a positive attitude, one of the best things I like about a patient. He was just sharing his stories of life with me. He asked me don't get tired of what I do and, I had to admit that I do. He continued asking me whether they gave me breaks, and I said they don't and responded that I just had to get used to it. He was also telling me that he didn't like staying around negative people, because it just makes him feel bad. My next patient canceled so I was able to rest for a while.
While resting, one of my colleagues told me that there's pizza upstairs, for us physios. I then went to the room with our new physio and was just speaking and eating at the same time. Though we had a dilemma because one of our colleagues who was fasting came inside the room while we were eating, and it felt really awkward because you couldn't offer them to eat also. A good thing it was just quick. We continued eating at the pantry and just speaking with each other. After that, I went inside and the doctor gave me a patient with ankle pain. Though, upon assessing her, it wasn't the ankle but more of the Achilles tendon. I just taught her some exercises and stretches that she could do and told her to start becoming active again.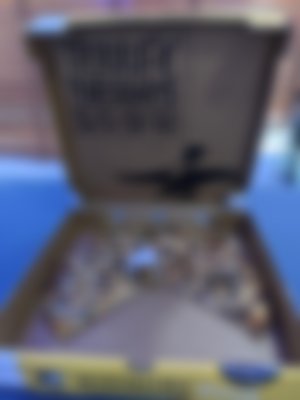 I was looking through my schedule and it was empty already, so they canceled. So I was just speaking with some of my colleagues downstairs. Our doctor didn't have any patients already and was shooing me away, but I usually hitch a ride with one of my colleagues because they bring me straight to the metro station.
I'm truly grateful for that colleague and her fiancee because they've been bringing me there. I was also able to attend mass yesterday because of them. I went down to the metro with my other colleague and was just speaking to her. I then took a bus and it just feels so weird because it was so bright and I usually only go out like this on Thursdays. I took a bus and was just exploring places, I then ate in a restaurant and the waiter asked if I wanted the combo and I said yes. Surprisingly the combo was huge, It had fruits, dates, Samosa, Pakora, Chicken Biryani, Water, and a yogurt drink. I was surprised because it was really cheap. I got it only for 10 AED, that's around 2.72 USD. Everything just tasted delicious.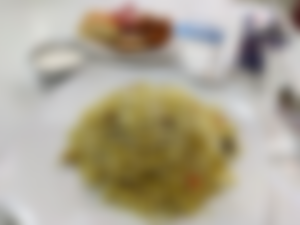 I then went to the grocery nearby and bought some almonds and a galaxy flute. I don't know why but I got addicted to this chocolate, I just love its taste. After that, I decided to walk around and get my 7000 steps. I thought of going to the gym but with my condition, I couldn't. I got home and was just speaking with my friends.
I noticed when I removed my shirt, my lats were swelling. This was the very first time that this ever happened to me. I sent a video to my cousin and he even said that it looked like a cyst already. I probably got so excited that I worked out after a very long time. I just hope that it recovers tomorrow so I'll be able to become more functional. I'm truly grateful for everything that has happened today. I hope that you guys had a great weekend!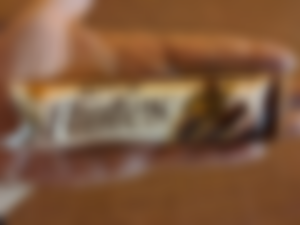 Thanks for reading stay safe always!
The photos used in this post are owned by me.