I'll be Missing this Schedule

So my Sunday started chatting with my friend at midnight. Because we had to pick up some friends from the airport. They ate at the flat, and we were just chatting and asking about their experience during their travel. After that, I took a bath, and I noticed that above my eyelid, my skin was very dry, I'm not sure if this is dermatitis, but there's a pain when it's being stretched and the skin is peeling. I'm really not sure where I got this, it just came out of nowhere.
I then woke up assessing if my eye got worse, but it was okay, but the peeling is still there. I got ready for work, and I was so slow in getting ready. I rushed going to the bus stop and when I was about to cross, I saw the bus that I was supposed to ride. that was around 9:47. The departing time was supposed to be 9:49 and sadly, it departed as I was about to go to it. So if I waited for the next bus, I would be late for work already. So I tried to experiment and walk. Thankfully, it wasn't as hot yet, but I was using an umbrella while walking, and I could feel that my back was sweating.

I went to one bus stop, and it was my first time going there. It took me around 12 minutes to walk there. I was just waiting for a bus and I'm really thankful that it was shaded by the branches of the trees. I was lucky that I didn't have to wait long for a bus. It was my first time trying this bus 21 which goes to the metro, and I was surprised that there were only a few stops, compared to my usual route. I was even earlier than my usual bus, but sweaty. The nice thing about this bus was that it wasn't as crowded. I took my time going to the train that goes to the next metro. I then walked to the bus and then I was just playing games with my phone.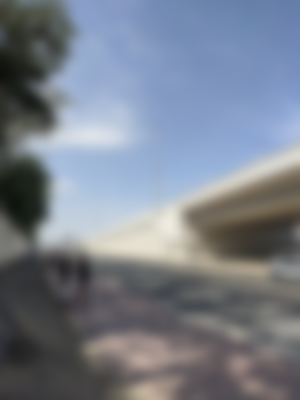 I got to work and went to the pantry to get water. I'm kinda sad that this was the last weekend where I'm going to have Ramadan timing. I just work from 11:00 am to 6:00 pm without a lunch break. During normal weekends, I work from 9:00 am to 7:30 pm. My first patient was there waiting for me, I got the room ready and started treating her. Just one more month and she's about to take her nursing exam. We also talked about the places that she traveled to, she was telling me about Egypt, Israel, and Jordan. It's really nice to hear about the experiences of other people.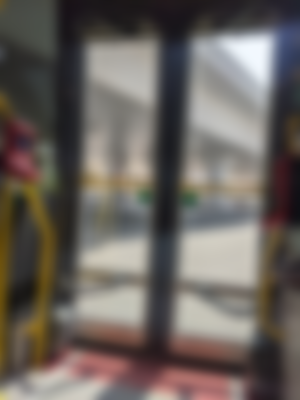 After treating her, I was just waiting for my next patient, and he never came, so the doctor gave me one patient to treat for 10 minutes. Then my supposed next patient at 12:45 also never came so I was just there in my room and just finishing my notes. The doctor came in and gave me another patient to treat for 10 minutes. Then I was just going around til my next patient came at 2:45.
It was my first time treating this patient, and his story was really amusing. He said he doesn't have a degree, but he was able to go far here in the UAE. He's in the golfing industry, the funny thing is that he doesn't play golf. He's been here for 14 years and said that this country has been so good to him. I'm glad to meet people who are from the Philippines and doing great in this country. It's just really inspiring to hear these kinds of stories. Though he was telling me to be careful of some people here, because some people tend to destroy you behind your back, just to get your position.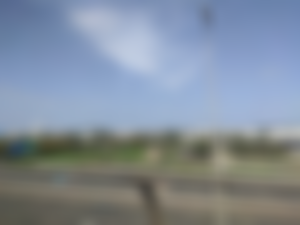 My next patient was at 3:30 and I treated her before, I only had 30 minutes but because there are free rooms, I treated her for 45 minutes. While treating her, one of my colleagues endorsed one patient that's in electro. So when I put my patient in electro, I had to start my 4:00 Patient. So I was overseeing 3 patients at one time. I really like my 4:00 patient because she knows the value of exercising and taking care of herself. So rehabilitating her was easier than usual. I also love her positive attitude and that she challenges herself. Then I treated my next patient, while I was starting the treatment, one of the nurses went to me to tell me to put a person in electro. The only hassle is that you have to go to the room and check on the patient from time to time and you also have to remove them from it. A good thing was that my patients are usually kind and understanding, and they don't get irritated that I have to leave them in the middle of the treatment. I finished my last patient, then they gave me one more patient to treat for 10 minutes. When it hit 6 pm, I cleaned up a bit and checked out.
When I got outside, to my surprise it was really dark at that time. I thought that it was going to rain but thankfully it didn't. I was just waiting for the bus. When I got to the bus, went to the metro and was deciding if I should go home or not. I actually went to the mall for a while, I ate dinner, It was really difficult to look for a place to sit in the food court, and when I found a table, there were no seats but a kind lady called my attention and removed all her stuff from an extra seat and gave it to me. The food that I got wasn't as good, because the chicken was really dry and the pita bread that they gave was only 4 so that counted as a snack for me. I had to go to the grocery after, and I was enticed by the price of a power bank, I was thinking if I should get one on the spot, but I was able to control myself. So right now, I'm just researching good power banks. I then got some things from the grocery plus a moisturizer which will hopefully make my dry skin better. While I was at the mall, my classmate called me to eat dinner at my old flatmate's place. So I waited for the bus and went there. When I got there, they were all done eating already but I still ate, the food tasted really delicious. It was nice seeing them again and they were so kind to invite me over. To end my day, I got to speak with my girlfriend and procrastinated writing this and watching reviews for power banks. I hope that your week will go great!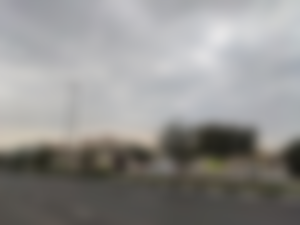 Thanks for reading stay safe always!
The photos used in this post are owned by me.