Happy Mother's Day!
First of all, I want to greet all Mothers, a Happy Mother's Day!!
Here's how I spent my Sunday. When I got home, it was around 12 am already. I was speaking with our flatmates. My roommate is going on vacation on the 15th and we were trying to open the pin of the luggage. I spent around 40 minutes just trying all the combinations twice, and the crappy thing about it was that it didn't even open so I gave up and took a bath before sleeping. Before sleeping I was reading something and I didn't notice the time. It was almost 3 in the morning already. I went to sleep and my sleep was intermittent. I kept waking up and I had a feeling that I didn't get any sleep at all. Though I had a dream wherein I had to pass a test, I ended up failing it and what made me fail was my medical examination. Maybe I dreamt of that because I have an upcoming medical this coming Tuesday. I had to force myself out of bed and get ready. I then took the bus going to the metro station. During the bus ride, I was taking naps and I was shocked that there were so many people inside the bus when we got to the metro station. I missed the train but at least I only had to wait for 5 minutes and then rode it to the next metro station. I then rode the bus and started greeting my family and friends with a Happy Mother's Day.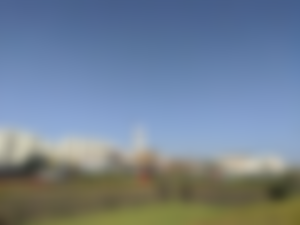 The temperatures here are rising, it's already 35 degrees Celsius, so whenever I walk, I try to go where the shade is, the sun just burns right now. I got to work and I was greeted by my other colleagues, they told me that my first patient is waiting upstairs. I then got ready and started my first patient. I've been seeing her last year and we came from the same hometown so we were just talking about Baguio. She told me that she went to Albania and was telling me about the highlights of her trip. It was nice speaking with her.
My second patient came, and he was late. It was my first time treating him. I had to treat his lower back, he told me that he doesn't exercise at all. We were just exchanging stories and he was telling me the benefits of getting married.
My third patient was already waiting when I got her. She was telling me about the openings in the insurance companies. She already grew old and she was telling me about the different companies. It was really nice learning from her.
The fourth patient was also a new patient and we were just talking, he's an architect and has been here for 3 years. We have the same age, so we were speaking about our thoughts and experiences here in the UAE. We were also speaking about Georgia because we've visited that country. We were talking about how good the food was and enjoying the snow. I got shocked when he told me that he's been in a relationship for 9 years with his girlfriend. I was asking about him proposing and he told me that his girlfriend has been giving him hints already.
My fifth patient was one of my patients last week, he told me that the was devastated that the Golden State Warriors lost to the Los Angeles Lakers. Though, the good news is that he stated that he's feeling better than before. The next patient came and I remember treating her in a complimentary session. She told me that her condition improved already. Her radiating pain going to her arm is gone and she just feels stiffness. We were just talking about our consulate here in Dubai, wherein we were questioning why was it so fast and why they only accept cash not cards. I wonder why the progress of our country is really slow. I really hope that they fix our system soon.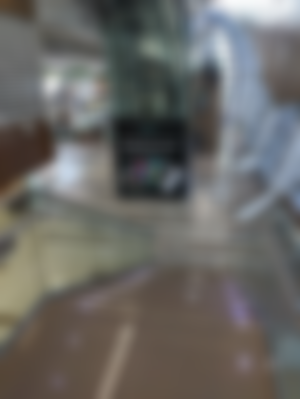 My seventh patient came in while I was drinking a bit of water. So I had to treat him, I saw him 3 weeks ago and I was wondering why hasn't he returned yet. He told me that there are times when he has headaches and that he hasn't been sleeping well lately. I really think that he has been overworking himself. I was thinking, that sometimes we abuse our bodies and forgot to take care of ourselves.
I really thought that I was free after treating 7 patients straight but after a while, one of the receptionists called me that the doctor is going to bring up one patient that I'll be treated for 20 minutes. I treated her before, and it was nice meeting her again. After the treatment, I ate lunch, I was supposed that there was pizza, and cake. I saw the message late that there was food in our pantry. They got it for Mother's Day.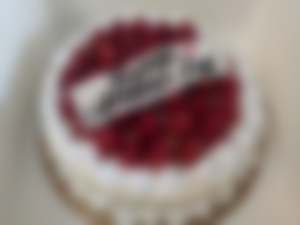 After lunch, my ninth patient was waiting already I was late for a minute before starting him. He told me that there was less pain in his back already, but he had an anxiety attack because of the results of his angiogram. I told him just to calm down and trust the process. We were speaking with each other and he told me that he used to be a baseball player growing up and that gave him the opportunity to study through scholarship. My next patient was the patient of one of my colleagues. It was my first time treating him, he was telling me about his concerns about his upper back. I told him to start exercising, he admitted to me he hasn't done that for a long time. He told me that he used to go to the gym but he became lazy already. But I was able to motivate him to go and he said that he will try tomorrow. Hopefully, he'll be able to do it.
My eleventh and twelfth patient was a mom and son. I haven't seen them for months. They said that they have been really busy and their drive is really far. But the son said that he needed it because he said he lacked mobility. So I treated the son first and concentrated on stretching. After his treatment, I treated the mom, and she still had the same complaint ever since I saw her, I continued asking if she has had changes in her lifestyle and she said no, I was telling her to start exercising to keep the body moving because that's really important. She felt relief after the treatment.
I thought I was done for today, but one of the receptionists called me that one of our new doctors needed my help. It was 5 minutes before my time out. So I had to extend. He told me to do electrotherapy for one of his patients. I really admire his compassion for his patients. We were just talking about how busy it becomes on Sundays. He told me he was only able to sit for 5 minutes today, and has been treating since 9 in the morning and it was almost 8 pm. I really want to learn from him in the future.
After that, my colleague brought us to the metro station. My colleagues' fiancee suggested more manwha to read. That has been my addiction lately, I've been going back to my anime days lately. I got to the metro station and I saw the bus was really full going to our place. I decided to go to the mall taking the train. I wanted to see the deals inside the grocery. I ended up just checking and I wasn't able to buy anything. I then ate dinner at one of the restaurants outside the mall. I ended up eating a Chicken Biryani with Egg. I just enjoyed my meal after all that hard work today.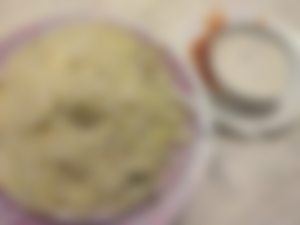 I then spoke with my girlfriend while waiting for the bus to go home. I was napping inside the bus and was just surprised that we were near our place already. I got down and went home, I spoke with my flatmates and got ready for bed and writing this. While writing, I was just watching the game of Boston vs the 76ers
This was tiring but fulfilling, I hope that your day went well!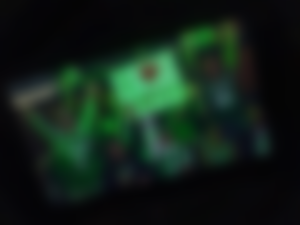 Thanks for reading stay safe always!
The photos used in this post are owned by me.