Grateful for Patients
Good day, guys!
Oh, it's Sunday again.
Though, I'm surprised that I slept earlier than usual. Last Friday night, we took some shots with my friends had fun, and slept late. That made me feel like crap on Saturday when I went to work, thankfully I survived. The only drawback was that I was really tired that night and I wasn't able to go to the gym but slept early. I was supposed to turn on my laptop, use it and call my girlfriend but I dropped dead. To be honest, my sleep was still on and off, because I would wake up from time to time. I usually wake up whenever my other roommate turns on the light on the other side.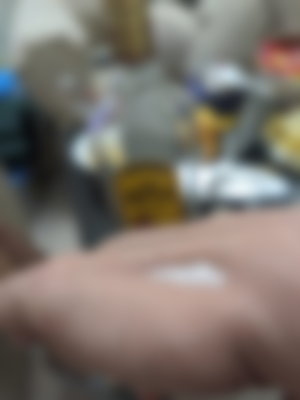 I woke up at around 7 and got ready. I left the house and was looking up into the skies because the clouds looked nice to look at. Took the bus and was praying and meditated on the way, took the metro, and took the new bus route going to work. I got to work and was greeted by the receptionist that my first patient was already waiting for me. I then went to the pantry first to get ready. Then went to my room and called my patient, she said that I could rest first, but I said that I'd treat her because my mind was set that as soon as I stepped inside the clinic, I'll be in work mode. I truly love the personality of my first patient, because she's so positive. She's the one who taught me how to appreciate the things that I have right now. My next patient was a long-term patient. He was a bit late but, as soon as he entered he showed me the progress he got after a week, and was happy for him. He told me that he referred a patient to me, and I thanked him for that. My next patient is a dog lover, she even brought her dog from Hungary to UAE and was telling me that it's really expensive and such a hassle but worth it.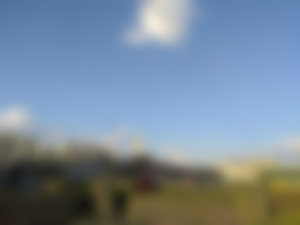 My next patient was a kabayan, and he told me that ever since he came to the clinic, he felt improvement, comparing it to the other clinics that he went through. I was waiting for the next patient because she was doing an IV drip. After the drip I treated her, it's really cool to meet people my age and who just started, we even live near each other in the Philippines. My next patient was a patient who traveled from Abu Dhabi, initially, she wasn't booked, but we managed to squeeze her into my schedule. It was nice seeing her, and she's really lucky to have a really loving and supportive partner.
My next patient was the husband of my patient before, I treated him once before. We were speaking more about investing during that time. It's really nice to hear stories from him where he used to struggle with finance but he was able to overcome it. I was telling him about crypto and he was interested and he got my number. My next patient was a complimentary patient.
I then had my lunch break and was surprised that there was pizza, my patient who was interested in crypto was the one who gave it to us, so I thanked them through a message.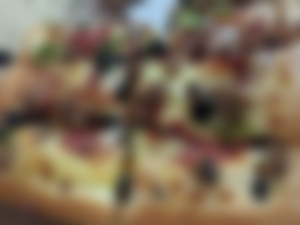 After lunch, my next patient told me that she felt so much relief after all the treatments that the pain in her lower back is gone already, so I had to treat the upper back. It's just music to my ears when my patients progress. I was waiting for my next patient, but he canceled I was called down and the doctor gave me another patient, he was a huge guy with a hip problem, we were just talking about golf because that's his hobby right now. My next patient was my patient before, during the treatment I had fun speaking with the husband because he was a gamer, we just reminisced about the old school games such as Ragnarok Online. I actually grew up playing that game and I miss playing it. My last patient was a patient from 2 months ago, he was so busy because he just got recently married. He said that his pain got better right now and I was happy for him.
After work, I decided to go to the Mall of the Emirates, and at the bus stop, I was speaking with a person from another clinic. She approached me before and was telling me about the clinic that she was working in and their doctor. It was cut short because the bus arrived. When I reached the mall, I went to eat dinner and after dinner, I was just at the grocery looking for items to buy for my family when I go home. I just bought some chocolate. I then took a bus to go home, but I had to wait for around 15 minutes, so I was just enjoying the view because they finally fixed
Thanks for reading stay safe always!
The photos used in this post are owned by me.